Most of Jan Valdez's tenants only last two days living in her Hawaiian mansion.
She's arranged a barter system for anyone who wants to stay at her palace. In exchange for free lodging, occupants only have to follow two rules: be home before the sun sets and always make your bed. It's a way to live in idyllic Hawaii and not have to worry about high rental prices, and yet this seemingly simple deal always takes a bitter turn towards expulsion.
So, you have to ponder whether the dog gate in Jan Valdez's front door is meant only for her dogs, who are decidedly unstoppable. You begin to wonder if this gate is secretly a barrier which excludes the entry of disappointing strangers but embraces reminders of the higher obstacles that she has stepped over. She is a recluse and to unspool the shocking details of her past one must practice immersive journalism and live on her estate.
She owns several homes but this particular mansion has 36 rooms, including 10 bedrooms which all fit in 7,584 square feet on her 10,002 lot. Located in Aina Haina, an affluent suburb of Honolulu, the house is on a private dead-end road and in close walking distance from Niu Beach. When you enter through the main double doors, you're greeted by a grandiose Kuan Yin statue that meditates beneath a chandelier. Before you walk up the winding stairs, you're engaged by a peripheral view of the patio and the heated pool, which is nested with plastic swans. The home features carpeted floors, limestone columns, balconies, jacuzzis, and thousands of dollars spent in new interior design.
Married three times and left with no small bequests, Jan is a millionaire with a narrative that can not be informed by her children, ex-husbands, or even the famous actor she dated. She talks to none of them; hasn't communicated with her children in thirteen years. Valdez, 80, made her net worth by flipping properties but she spent her younger days throwing fundraisers for the likes of Martin Luther King Jr. and dining at the most expensive restaurants in Oahu. When I interviewed a successful restauranteur for a previous story and I mentioned her name, he remembered her table number from two decades past. "Jan Valdez? Good tipper. Beautiful. Sat at Table Number 41." Now she lives on the opposite side of the island and a gulf exists between her socialite past and her present life as a hermit. Those who hear her excessively yelling at her staff might think she's the sultan of rudeness, but they are all unaware that she didn't always court controversy. She once loved prodigiously.
When Jan was 71 years old, she was shot five times while in bed in her San Diego home by a caretaker who she had left a fortune for in her will. The employee had accompanied Ms. Valdez to the gated community on the mainland after spending years working for her in Hawaii. The bullets destroyed Jan's face and the shooter is now serving 17 years in prison. Valdez returned to the island to continue her business of buying fixer-uppers, renovating them, and then selling them off. She talks to hardly no one but her assistant and goes to bed every night at 6:30 because, since her shooting, she can not bear to be home alone in the dark. The one thing that the dog gates can not exclude or embrace is the air of hardship that surrounds her. Despite the basic arrangement she's posed for room seekers, not many people have lasted in her mansion. Most people leave within a few days, voicing complaints about the way Jan speaks to them. She comes within an inch of your face when she talks to you. In a voice at once aggressive and reasonable, vulgar and understandable, she'll tell you exactly why she dislikes you. Her favorite insult to lob into conversations is "You have no common sense."
Residents who take umbrage at Valdez's boorish way of communicating haven't heard her full story, listened to her curse until the night deepens, or watched her cry. The key to managing difficult communications is to recognize what the other person is dealing with and then speak their language. In this case, I felt as though Jan was suffering from a lack of emotional and physical safety, so I spoke to her in a language of possibility, support, and praise. I can now describe my feelings for Jan Valdez by flipping the words of a popular quote by Henry Wadsworth Longfellow: "If we could read the secret history of our landlord/ landowner, we should find in each person's life sorrow and suffering enough to disarm all hostility."
She is in many ways a bulletproof Gatsby-- "I don't need anyone to help me in the house, but if I have people who can sleep here, then it's a good system."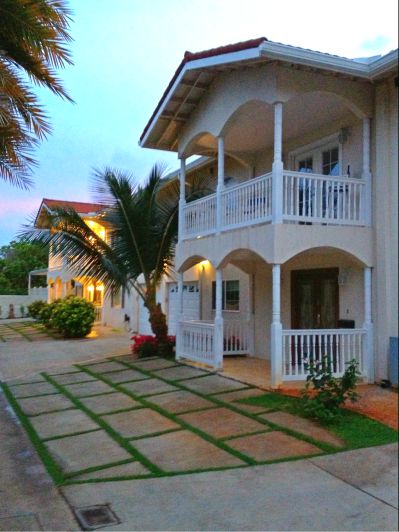 An earlier version of this post had an error that has since been corrected.