Two men accused of harrassing two manatees -- one by jumping on top of the creatures, the other for filming the experience -- could soon be facing criminal charges, thanks to a video posted to Facebook.
The video documenting the manatee cannonballing was made last year in Brevard County, Fla., but officials opened an investigation on Monday after MyFoxTampaBay.com posted it online.
Officer Lenny Salberg of the the Florida Fish and Wildlife Conservation Commission said investigators have tracked down the men and expect a wrap-up in two or three days.
"We know who they are," Salberg told HuffPost. "We've talked with them. There is a third man who is out of state who still needs to be interviewed by the U.S. Fish and Wildlife Service and, once that happens, we can sit down and figure out what to do next."
"If it can be proved it was the original video, it looks pretty cut-and-dried."
The 50-second video shows two men on a boat dock. The man behind the camera encourages his compatriot to jump on the creatures, also known as "sea cows."
The other suspect then jumps off the dock onto the two manatees, ">one of whom may be a calf.
If federal charges are filed, the two men could each face a $50,000 fine, but if only state charges are filed, they could face a $500 fine and six months in jail, according to Salberg.
The Florida Manatee Sanctuary Act makes it illegal to injure, harm, harass, capture or attempt to capture a Florida manatee and anyone with information on these two men is asked to contact the Florida Fish and Wildlife Conservation Commission at its website or by calling 1-888-404-3922
She later turned herself in, saying she didn't know manatee riding was a crime.
Not everybody in Florida is happy with the law.
Tea Party activist Dr. Michael Coffman told the Daily Show in February that there's nothing in the Constitution that allows the federal government to get into state right issues like riding the manatee.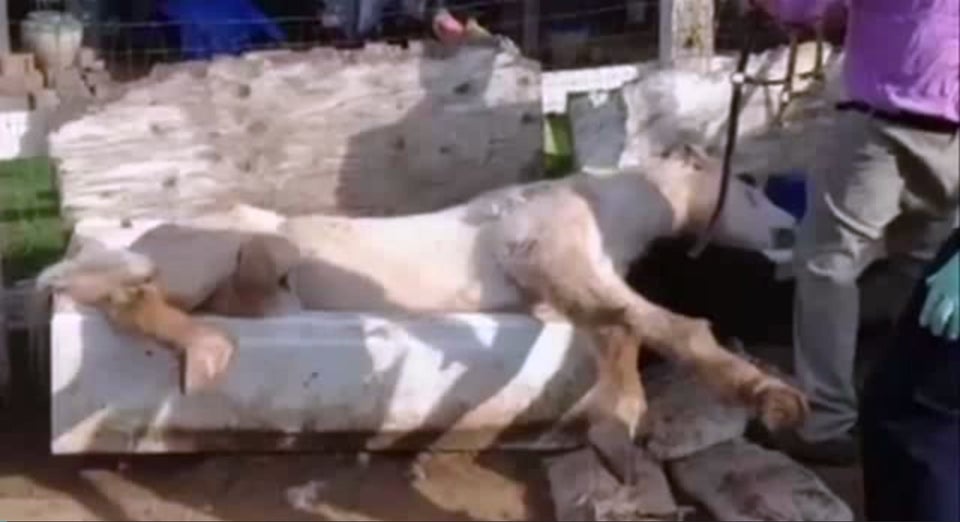 Animals In The News
Popular in the Community