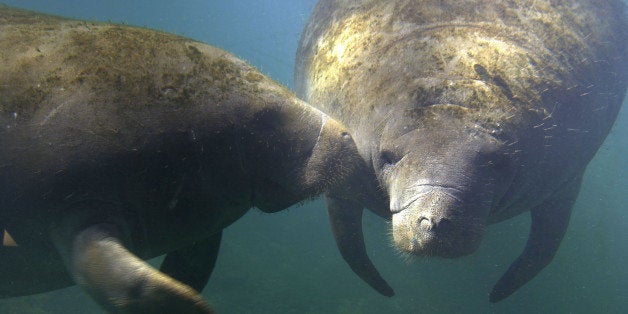 But these gentle giants are actually just doing what comes naturally: having sex en masse in shallow, warm water, where they are likely to be spotted by confused vacationing humans.
"The call we usually get is, 'There's a mom manatee, and all the babies are trying to save it,' but in actuality, the large female can have up to 20-something males trying to breed the one female," Nadia Gordon, a marine mammal biologist with the state agency, said to Jacksonville TV station WJXT.
Here's what it looks like when these 1,000-pound sea cows get to breeding (turn up the volume for an unfazed child observer narrating the action, not entirely accurately):
No, as you can see, manatee sex isn't a quick affair.
Katie Tripp, director of science and conservation for the Save the Manatee Club, tells The Huffington Post that manatee mating is slow and "kind of lazy," with a little bit of thrashing now and then.
"It can last for hours, if not days," Tripp says. "The most relaxed orgy you'll ever see."
And while manatee mating is obviously fascinating, it's also very important.
So as much as you might want to get involved, it's illegal to harass or otherwise disturb manatees at any time. But be especially careful when you encounter them during their amorous periods -- when they're making those adorable manatee babies that are crucial to repopulating their kind.
"Please stay back. Don't approach the animals," Gordon told WJXT. "Give them their space and just watch their behavior."
"If you wouldn't want a manatee busting in on you in the bedroom, then keep your distance from them when they're going about their business," as Tripp puts it. "Now is not the time to try to get a selfie."
All that frolicking going on will lead to this -- a manatee baby! -- about 13 months later.
Get in touch at arin.greenwood@huffingtonpost.com if you have an animal story to share!
Related
Before You Go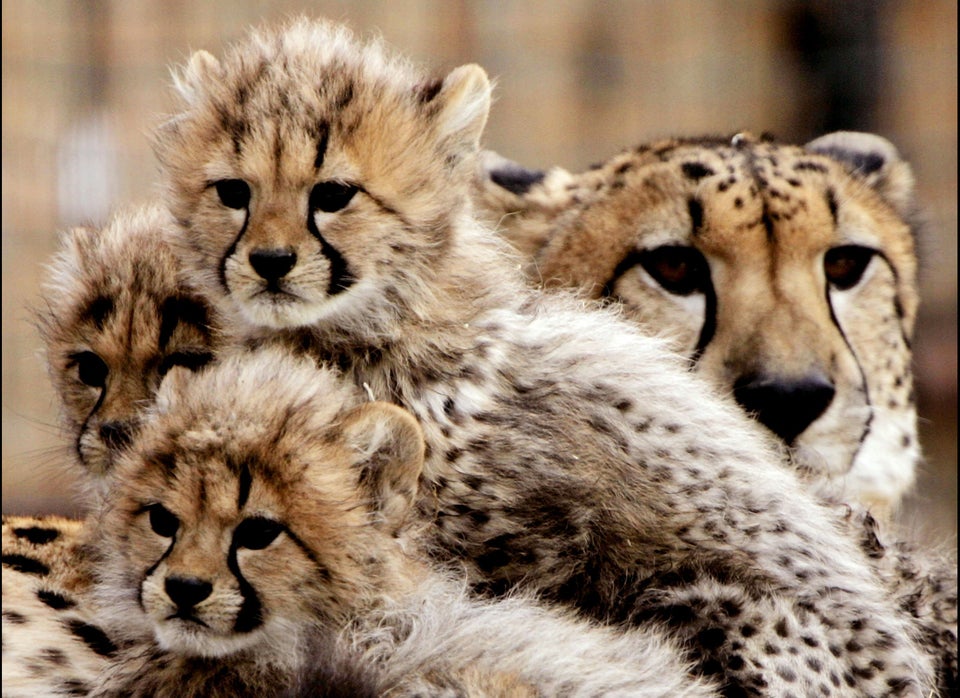 Threatened Animals
Popular in the Community