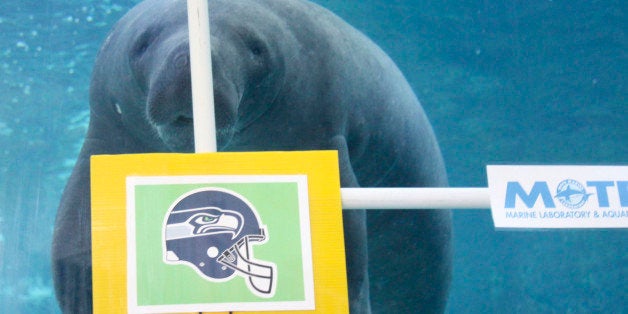 It's Broncos vs Seahawks in the big game, but it all might come down to the manatees.
Hugh and Buffett, two manatees who live at the Aquarium at the Mote Marine Laboratory in Sarasota, Fla., have offered their pics for Super Bowl XLVIII. However, like humans, they can't agree on which team will win.
Aquarium officials put up targets featuring each team's logo up against the walls and waited to see which would appeal to the giant marine mammals.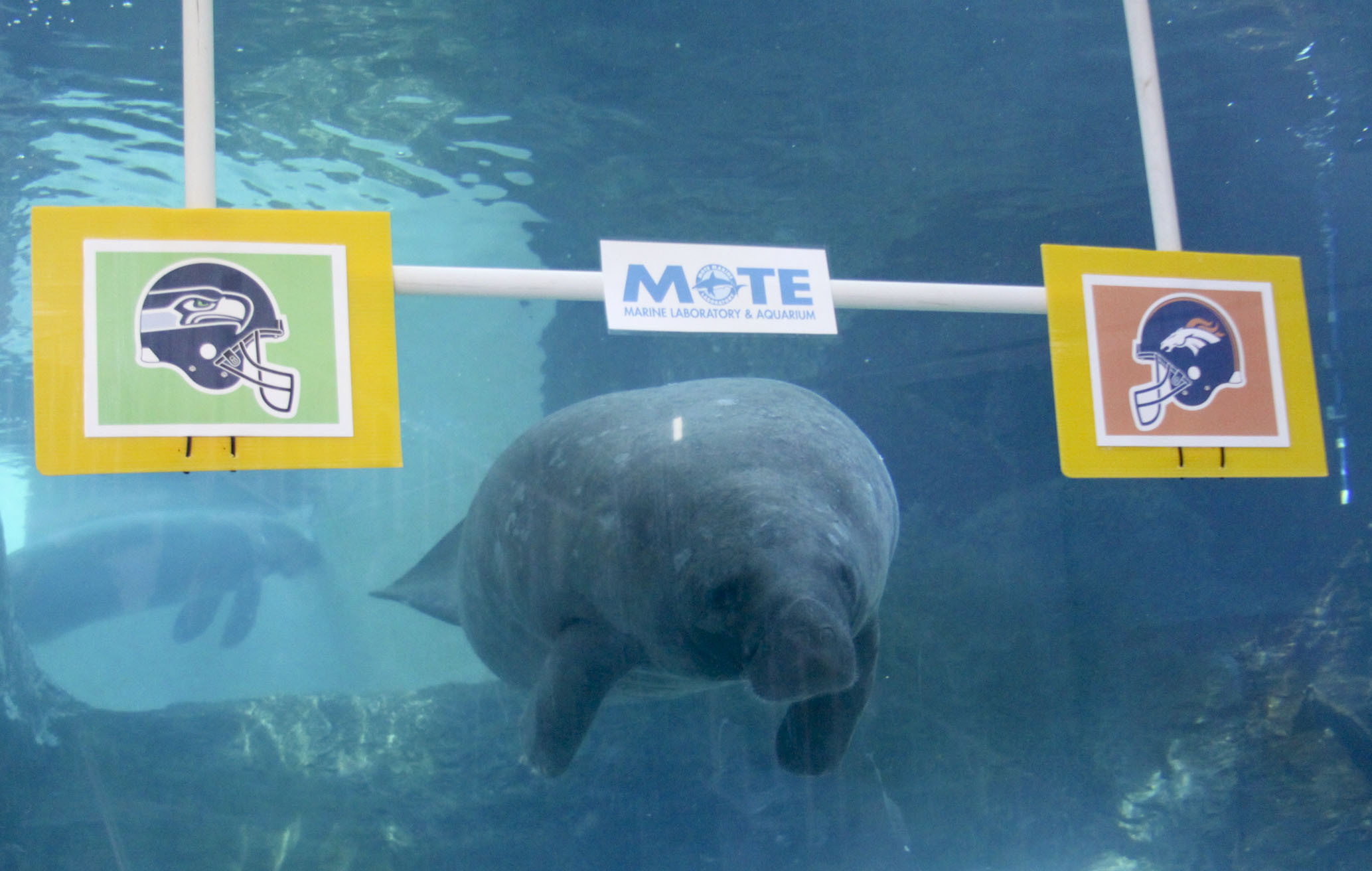 The law of odds says Hugh and Buffett each have a 50/50 chance of being right, but Mote Marine lab researcher Kat Nicolaisen is putting more stock in Buffett's pro-Broncos prediction.
"He's definitely on a roll," Nicolaisen told HeraldTribune.com. "If he picks 10 years in a row, we'll have to sign him up with SportsCenter or a Vegas bookie or something."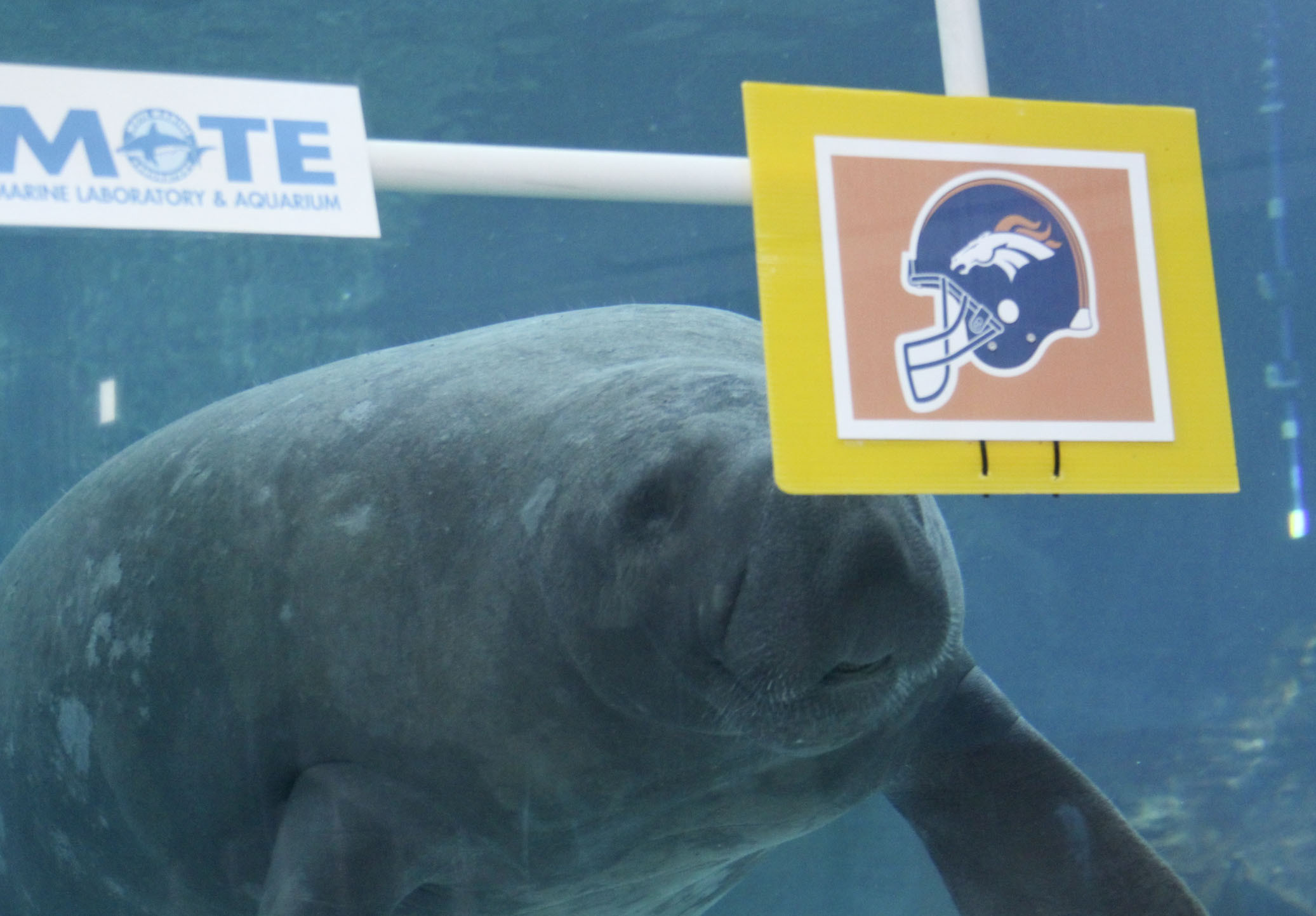 You may not want to bet the house on a Super Bowl prediction made by a manatee.
Buffett's predicting ability is uncanny, but he has a ways to go before he matches the feat of the most famous animal sports oracle, Paul the Psychic Octopus.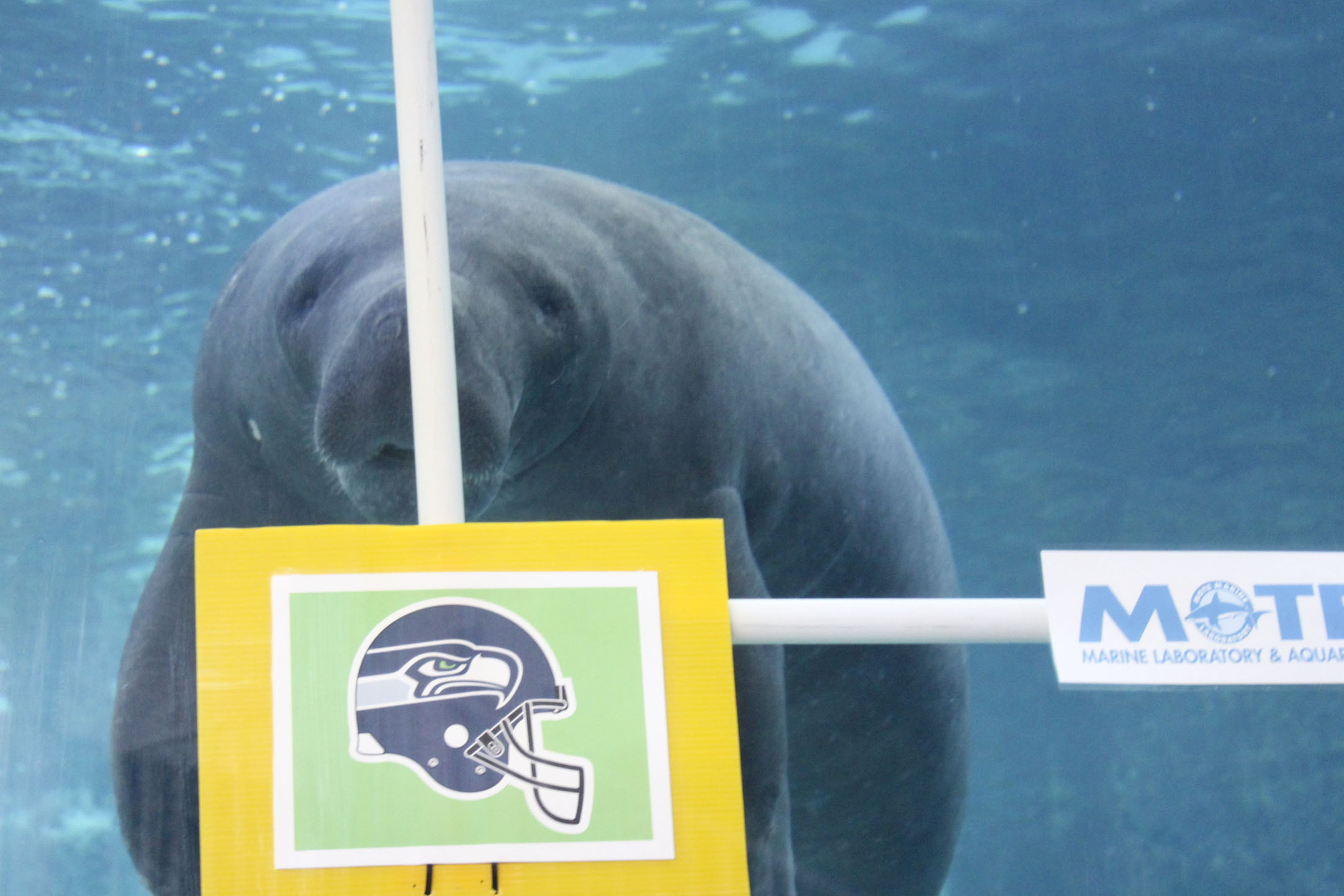 Related
Before You Go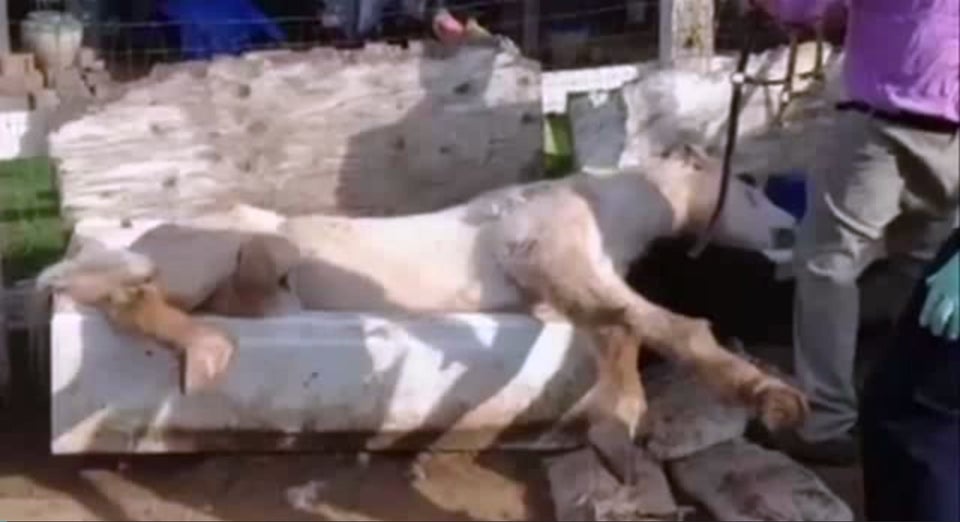 Animals In The News
Popular in the Community