"When the only tool you have is a hammer, every problem resembles a nail." ~ Abraham Maslow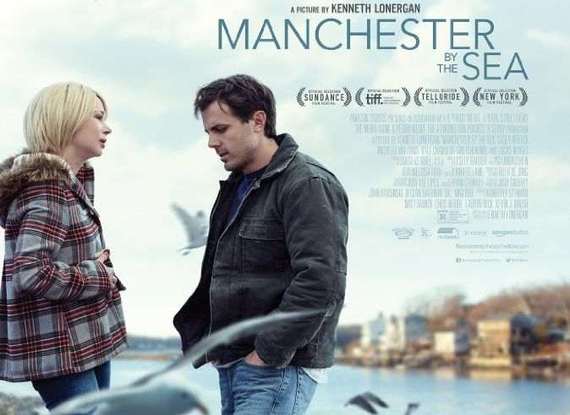 Writer/Director Kenneth Lonergan is a tremendous explorer of psychological terrains seldom traversed due to their complexity. Played by Casey Affleck, the character Lee Chandler is an average American Joe who does not have the tools necessary to grieve the loss of his family nor to redeem himself for his part in its destruction.
But maybe some situations are so far beyond the pale of comprehension that redemption is unfathomable?
Such may be the case in "Manchester by the Sea."
One can just imagine Kenneth Lonergan and Matt Damon pitching the film to Casey Affleck: "It's like 'The Mission' but heartwarming and funny."
Americana as therapy. In a fishing village where the only intervention after self-imposed solitary confinement seems to be a few drunken punches thrown at the local bar.
Produced by Amazon Studios and Roadside Attractions, "Manchester by the Sea" is a masterclass in acting and will streak the Academy Awards in all of those categories.
When Lee Chandler is forced to be the guardian of his nephew Patrick following Lee's brother's death, Lee must return to a town packed with history, a history that Lonergan unfolds for us little by little. In the meantime, a loving dynamic between Lee and his nephew Patrick gradually develops through a series of mostly humorous and excessively authentic contentious quarrels.
The only deficit of this film appears to be not giving Michelle Williams more screen time. As Randi, Ms. Williams tears up all of the lusciously grim and gray backdrops surrounding her; she bursts off of the screen not unlike Jennifer Lawrence in "American Hustle." The interactions she has with Lee - her husband and ex-husband at various times during the film - expand from quaint and charming to immeasurable and war-torn. The culminating scene between Ms. Williams and Mr. Affleck is pure genius.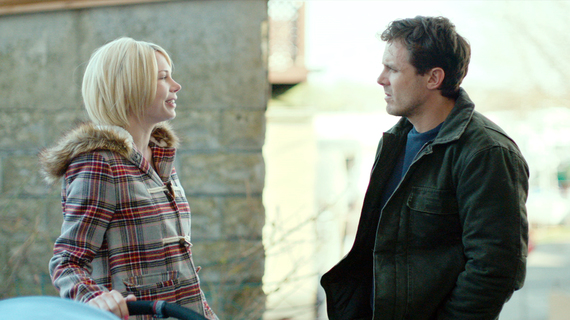 "Manchester by the Sea" is a richly layered and wonderfully nuanced masterpiece.
Nietzsche referred to Socrates as "he who did not write." One could refer to Lee Chandler as "he who did not talk," or rather "he who could not find the words to express his tragedy." Which is precisely why audiences will be awestruck by Casey Affleck's heart-wrenching performance as Lee Chandler, the staid every-man who is like a planet that has many stars revolve and sometimes explode around it. And he is the richer for it.
Calling all HuffPost superfans!
Sign up for membership to become a founding member and help shape HuffPost's next chapter