In 2009, when interviewing Serpentine Gallery co-director and MIF artistic adviser Hans-Ulrich Obrist at the last edition of the Manchester International Festival (MIF) -- a biannual interdisciplinary arts festival in Manchester, UK -- he noted that the MIF is in the spirit of British architect Cedric Price, whose 1960s idea of building the "Fun Palace" in East London, a flexible interdisciplinary arts space that though never realized, influenced a generation of architects to follow. Similarly, the Manchester International Festival is setting new standards in the arts festival circuit.
MIF festival director Alex Poots put out another stellar lineup of interdisciplinary music, theater and visual arts events to match the city's history of nurturing (or provoking) all things innovative and radical. It was refreshing to see that in its third installment, the quickly growing festival continued to encompass both accessible (though equally compelling) music, performance and theater productions -- like Damon Albarn's "Dr. Dee," Bjork's "Biophilia" and musical acts such as young Mancunian wonder band WU LYF and Snoop Dogg -- together with a slightly perverse and very exciting piece of experimental theater, the Robert Wilson-directed "The Life and Death of Marina Abramovic," and rigorous works by contemporary artists in "11 Rooms" and "Projections: Works from The Artangel Collection."
Check out highlights from the 18 day-long MIF.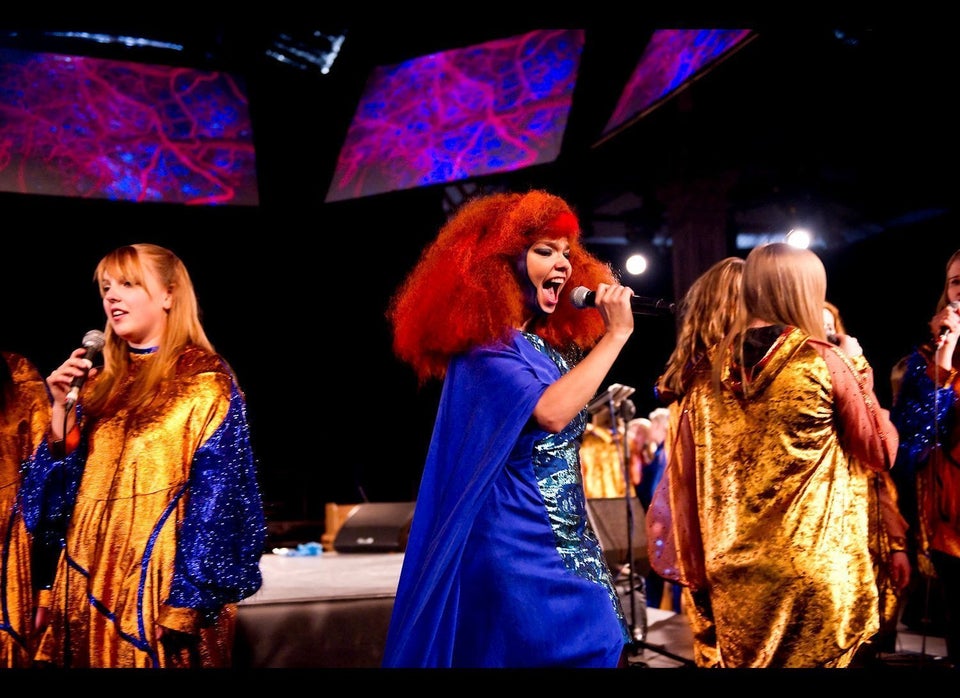 Manchester United: The Manchester International Festival Opens With a Bang
Related
Popular in the Community