WASHINGTON -- With legislation to expand the background check system for gun sales on the skids, the senators behind the compromise are contemplating additional changes.
Sens. Joe Manchin (D-W.Va.) and Pat Toomey (R-Pa.) have talked with recalcitrant colleagues about a possible alteration to make the bill more palatable to rural lawmakers. The language has not been finalized. But talks have centered on exempting gun sellers whose businesses are located far from a federal firearms licensee -- perhaps outside a 100-mile radius -- from performing background checks on gun buyers.
The revised plan would serve as a lure for rural lawmakers who have worried that forcing commercial sales to go through FFLs would be overly burdensome for those in far-off places. Manchin and Toomey are hopeful that one of those lawmakers, Sen. Lisa Murkowski (R-Alaska), will put forward the change. A request for comment from Murkowksi's office was not immediately returned.
A source familiar with discussions said that the changes would likely delay the consideration of the background check bill to Friday or, perhaps, next week. Procedurally, amending a bill not yet passed will be tricky. But supporters of the Manchin-Toomey compromise may have no other options.
On Monday, even as Manchin urged his colleagues to dispense with concerns over the politics, a number of Republican senators who were on the fence about the Manchin-Toomey background check bill announced that they would not support the measure. Several moderate Democrats, meanwhile, continued to say they were non-committal. With Democrats needing 60 votes for passage, the bill's authors were forced to look for alternatives.
"The thinking on this is that if you get Murkowksi it gives Sen. [Mark] Begich (D-Alaska) the ability to come out. And then Manchin has a good relationship with Sen. [John] Hoeven (R-N.D.), which could get you Sen. [Heidi] Heitkamp (D-N.D.)," the source explained. Because so few sales would be qualify for the rural background check exemption, the source added, the bill's authors didn't expect to lose support from gun control proponents.
There are complications to these calculations, however, including the work being done by Sen. Tom Coburn (R-Okla.). Coburn had been the primary Republican target for Democrats authoring background check legislation before those talks dissolved over unbridgeable differences. The Manchin-Toomey compromise took its place. But with that bill's future now uncertain, Coburn will offer one of his own, his office confirmed.
Coburn's amendment will call for the expansion of background checks along the lines of what Manchin and Toomey have considered. But his bill would use Internet portals instead of federal firearms licensees for those checks and it would not require sellers to keep a record of the transaction.
"The proposal I will offer," Coburn wrote in a letter to his colleagues, "would create a consumer portal that would allow someone to go online for free and print out a pass that proves they are not on the NICS [National Instant Criminal Background Check System] list. Law abiding citizens won't be treated as guilty until proven innocent and they won't face a new tax as they exercise their constitutional rights. Citizens also won't be required to keep records under my proposal. Finally, my bill will allow people who already have a concealed carry permit to buy a gun without taking additional steps, and it will give states the right to come up with their own ways to declare that someone isn't on the NICS list."
A spokesman for Coburn said it wasn't clear when the senator's amendment would be considered. But should it go after Manchin-Toomey -– even with the alterations for rural lawmakers –- it could potentially encourage Republicans to hold out once more for a bill more to their liking.
Before You Go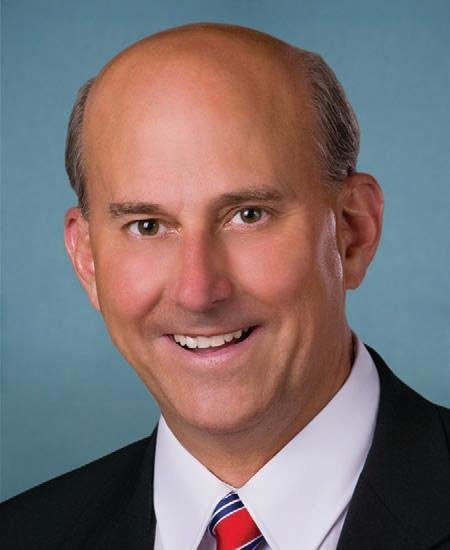 People Who Want More Guns In Schools
Popular in the Community