 WASHINGTON -- Federal prosecutors will soon begin applying a policy that helps certain drug offenders avoid mandatory minimum sentences to defendants who haven't yet been sentenced, Attorney General Eric Holder will announce Thursday.
Holder introduced the new policy last month, but at the time it only applied to new defendants who had yet to be charged. Under the new policy, federal prosecutors will allow drug offenders without ties to large-scale organizations, gangs or cartels to avoid harsh mandatory minimum sentences by removing the drug quantities that trigger such requirements.
"I am pleased to announce today that the Department has issued new guidance to apply our updated charging policy not only to new matters but also to pending cases where the defendant was charged before the policy was issued but is still awaiting adjudication of guilt," Holder will say, according to his prepared remarks. "By reserving the most severe prison terms for serious, high-level, or violent drug traffickers or kingpins, we can better enhance public safety. We can increase our focus on proven strategies for deterrence and rehabilitation. And we can do so while making our expenditures smarter and more productive."
The policy applies to all cases where a defendant hasn't yet been found guilty, but federal prosecutors have discretion to apply it in cases where the defendant has pleaded guilty but hasn't yet been sentenced. Holder's memo states that federal prosecutors are "encouraged to apply the policy in guilty-plea cases where legally and practically feasible."
Holder is set to announce the shift in policy at a speech before a panel discussion on mandatory minimums hosted by Rep. Maxine Waters (D-Calif.) as part of the Congressional Black Caucus Foundation's 2013 Annual Legislative Conference.
Before You Go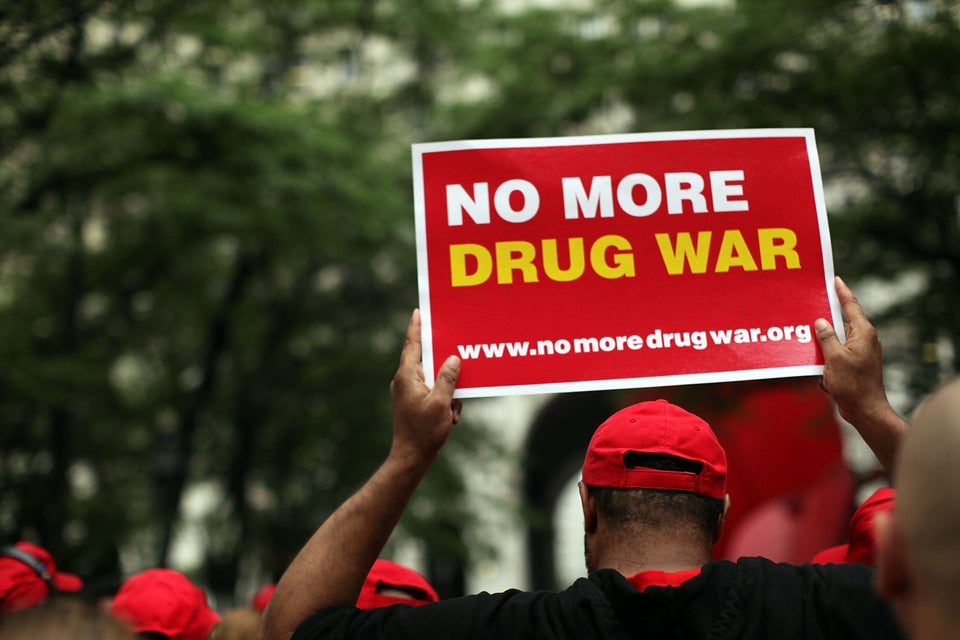 27 Reasons Why The U.S. Shouldn't Lead The War On Drugs
Popular in the Community