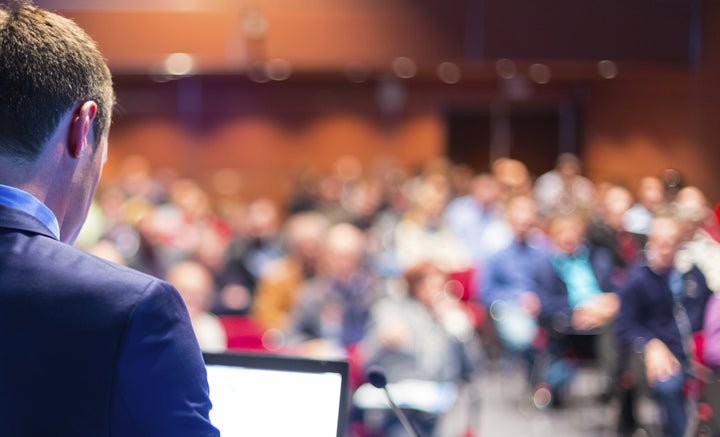 The University of Oregon's faculty senate will consider Wednesday whether to endorse a new policy that would require almost all employees to report any allegation of a sexual assault they hear from students. The proposal is creating anxiety on the Eugene campus, as similar policies have elsewhere.
On the table is a plan to make every school employee a "mandatory reporter," or a "responsible employee," meaning that if a student tells the employee that he or she was sexually assaulted, the employee must report that to the University of Oregon's Title IX coordinator.
The general counsel's office says that the school needs this policy to comply with federal guidance under the gender equity law. It also argues that such a policy will help ensure that sexual assault survivors get access to the resources they need.
But some faculty disagree. They think widespread required reporting policies will take away decision-making power from rape victims, betray the trust students have in professors and potentially threaten academic freedom.
"I think people get confused between stopping a cover-up and, on the other hand, requiring victims to give up their options," Jennifer Freyd, an Oregon professor who studies sexual violence trauma, told The Huffington Post.
One study Freyd pointed to found that attempts to control the decisions of rape victims after they revealed an assault were associated with increased symptoms of post-traumatic stress.
"I don't know of any research in the other direction," Freyd said. "We know there's a bad side effect; the question is does the drug work at all? And I don't think we have any evidence of that at all."
Still, the University of Oregon is not alone. Nationally, schools are essentially taking one of two tracks: either declaring that all but a small handful of employees are mandatory sexual assault reporters or listing the categories of employees who must report.
A University of Oregon spokesman said the school's goal to make sure survivors can still "choose what happens after experiencing an incident of sexual violence, while also ensuring they are quickly connected with vital support resources."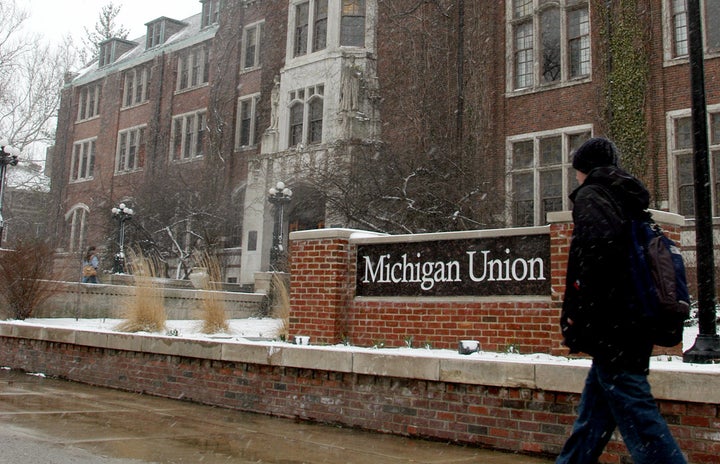 Sexual assault is a vastly underreported crime, much research has shown. Proponents say these required reporting policies could improve how colleges respond to sexual violence on campus, helping them catch repeat offenders or spot survivors who are struggling but haven't yet made an official report to the Title IX office. In lawsuits and other complaints, students have faulted schools for not acting when an employee received a previous report of a particular person committing an assault.
But others fear that blanket required reporting policies could drive survivors not to speak to anyone because they aren't sure what might happen next.
"Title IX does not require such a broad sweep," the American Association of University Professors wrote in a recent white paper. The group blamed the U.S. Department of Education's 2013 agreement with the University of Montana, which imposed wide-ranging required reporting, for prompting other schools to take this route.
That's not far off the truth, according to Julian R. Williams, vice president for compliance at George Mason University.
The Education Department hasn't required it, "but they've really encouraged institutions to make all of their employees -- with some exceptions -- mandated reporters," Williams said.
These policies can also help protect schools against accusations of deliberate indifference, said former federal prosecutor Shanlon Wu. The school could point to its policy if no action were taken because a required reporter had failed to inform the designated office about an allegation of sexual assault.
"I think faculty really just have to step up to the plate and accept their responsibility in these situations," said Wu, who is currently teaching at George Washington University. "You certainly can't leave it up to individual faculty members about when to report, even though they might have the best intentions."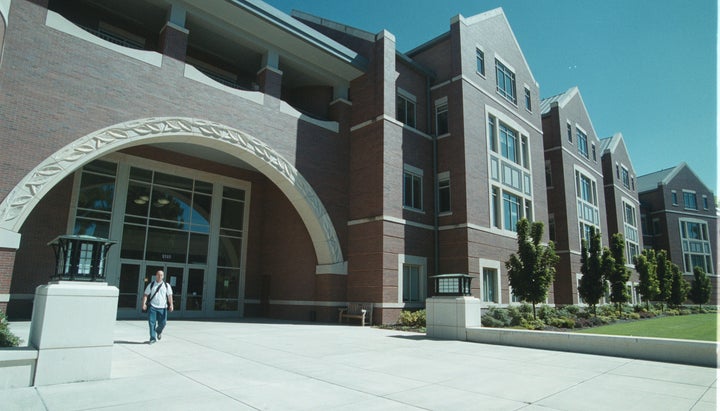 Moreover, Williams said, the reporting "doesn't have to be as onerous as it sounds."
"What you want to do is be supportive, ask if they're OK, if they're safe -- there's no runaway train that starts," Williams explained. "A good Title IX coordinator will reach out to the student and let them know their options, both internal and external resources. The ball is still very much in the student's court."
There are some concerns about who exactly must be mandatory reporters. The University of Michigan's policy, for example, generally considers people in positions of authority or a supervisory capacity as "responsible employees" -- which excludes most graduate students, something favored by Michigan Ph.D. candidate Kathryn Holland.
"Graduate students are in a weird place," Holland said. "Most of us are considered employees at the university, but we're also considered students."
The American Association of University Professors said it was especially concerned about whether these policies would chill speech in the classroom.
"A while ago, I started getting emails from faculty in the composition program telling me they didn't know what to do because they teach writing, but are they supposed to turn over the essays students have written," said Freyd, the Oregon professor.
The solution to that problem, according to Wu, is to tell students that they should omit identifying details if they want to talk about a personal experience without sparking a Title IX report. "I don't want to hear names and dates," Wu suggested saying. "This is a classroom discussion -- don't make it like a police report."
This article has been updated to more accurately reflect the higher-education terminology surrounding this policy.
Support HuffPost
The Stakes Have Never Been Higher
Related
Popular in the Community