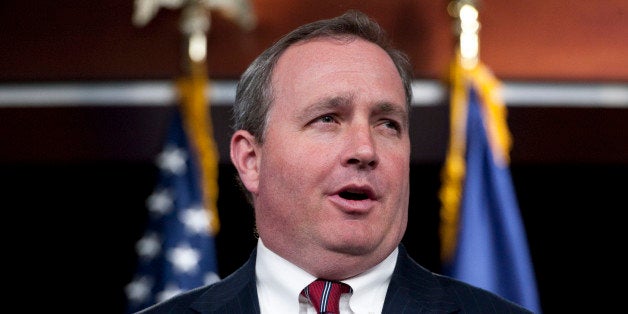 Shortly after House Republicans had to cancel a vote on an anti-abortion bill that some members found to be too extreme, GOP congressmen on Thursday introduced three new abortion restrictions, including one that would require women to receive an ultrasound procedure before an abortion.
The mandatory ultrasound bill, introduced by Rep. Jeff Duncan (R-S.C.) and co-sponsored by 10 Republican men, compels women to "receive an ultrasound and the opportunity to review the ultrasound before giving informed consent to receive an abortion."
One of the other bills prohibits federal education funds from going to schools with access to an abortion provider on campus, and the other requires states to report information on Medicaid payments to abortion providers.
The ultrasound measure is likely to be the most controversial. Nearly half of U.S. states have passed some kind of mandatory ultrasound bill, but the political backlash in some of those states has been significant.
In Pennsylvania, for instance, former Gov. Tom Corbett (R) sparked national outrage when he defended the state's mandatory ultrasound bill by telling women, "You just have to close your eyes." He lost to Democratic challenger Tom Wolf in 2014 after women's rights advocates brought up his comment every time his name was mentioned.
Virginia, too, became "the laughingstock of the nation" in 2012 when Republicans introduced a mandatory ultrasound bill that would have involved an invasive transvaginal procedure. Former Attorney General Ken Cuccinelli (R) later lost his gubernatorial race, in large part due to his outspoken support for the anti-abortion bill, which critics compared to "state-sponsored rape."
Duncan's federal ultrasound bill comes at an uncomfortable time for House Republicans, who this week had to cancel a vote on a bill that would have banned abortions after 20 weeks of pregnancy. Members of their own caucus had rebelled against the bill because its rape exception was too narrow, requiring women to have reported the crime to the police in order to qualify.
Duncan did not respond to The Huffington Post's request for comment.
Jess McIntosh, a spokeswoman for the progressive women's PAC EMILY's List, said the demographics of the bill's co-sponsors say it all.
"When you can't find a single woman to support a bill that affects only women, that bill is probably a terrible idea," she said.
Before You Go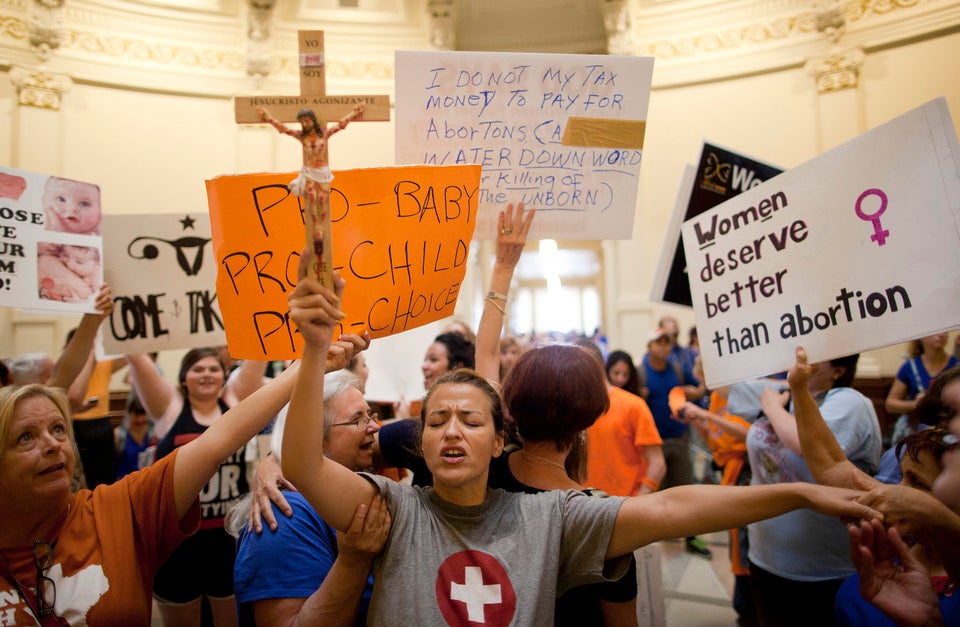 Abortion Protests Around The Nation
Popular in the Community