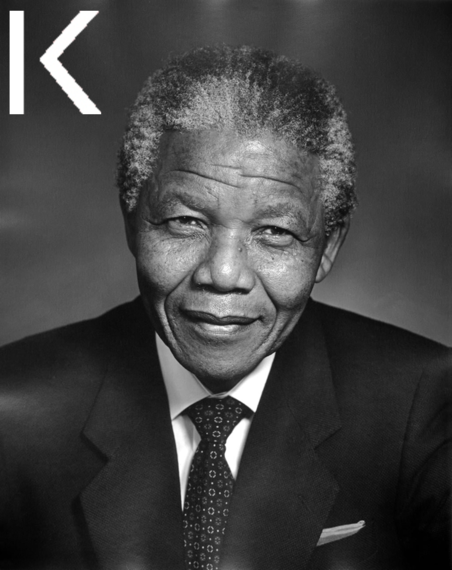 "It is never my custom to use words lightly. If twenty-seven years in prison have done anything to us, it was to use the silence of solitude to make us understand how precious words are and how real speech is in its impact on the way people live and die."- Nelson Mandela
As I sit in the Brooklyn-based popular restaurant called Madiba this Human Rights Day at 7am, watching SABC's live coverage of Nelson Mandela's funeral, I cannot help but to reflect on the thoughtful words, inspiring speeches and memorable quotes for which this South African hero is known:
"There is no easy walk to freedom anywhere, and many of us will have to pass through the valley of the shadow of death again and again before we reach the mountaintop of our desires."
"A nation should not be judged by how it treats its highest citizens, but its lowest ones."
"I can rest only for a moment, for with freedom comes responsibilities, and I dare not linger, for my long walk is not yet ended."
In hearing speaker after speaker at Mandela's funeral recite his most profound quotes, I am reminded that he was not just a politician or world leader - he was a committed social activist and perhaps the world's most influential spoken word poet.
While he credits his twenty-seven years in solitude as the reason for his appreciation of the power of words and speech, I believe Nelson Mandela was always a poet. In his infamous I Am Prepared to Die speech, that prefaced his ridiculously long time in prison, he acknowledges how storytelling helped develop his character and strong beliefs. Crediting the elders from his youth in the Transkei, who told tales of their ancestors fighting in defense of their land, Mandela had hoped that his own life might give him the privilege of serving his people and contributing in the struggle for freedom. He claims, "this is what motivated me in all that I have done in relation to the charges made against me..."
I, personally, am a big admirer of the spoken word genre. A storyteller through the medium of film, a social activist and a global health advocate, I have also been a teaching artist and mentor for Urban Word NYC which provides free spoken word poetry and creative writing workshops for inner city teens. Considered an outlet for the socially and economically "oppressed" -- people of color, poor people, youth, etc. -- spoken word poetry is a mixture of performance and activism and poets bring to light the socio-determinants that often affect the health of a people. Originally influenced by the Harlem Renaissance, the blues and the beatniks, contemporary spoken word became popular in the 1960s with the Last Poets and the highlight of the Civil Rights Movement. Today, its popularity continues and has become a worldwide arts and entertainment genre that continues to shed light on controversial topics that deal with race, economics, sex and more political issues such as war, corporate greed, the rise of police states, etc.
In 2007, I had the honor of visiting South Africa for the second time, as I filmed and accompanied three spoken word poets from Brooklyn, NY to Poetry Africa. Considered the largest poetic gathering on the continent, Poetry Africa (run by the Centre for Creative Arts), brings over 20 poets from around Africa and internationally to Durban for 7-10 days each year.
An introduction to Poetry Africa.
I saw for myself how the spoken word resonated with black South Africans who are still struggling with racial and economic inequality. From the plethora of performance spaces, to the participation of young people in street protests, to the sporadic ciphers that would pop up in back street alleys, Durban, South Africa's poetry performance scene transplanted back me to the NYC poetry community and it was amazing to see such a global interconnectedness through art.
In my own work, I have collaborated with several spoken word artists in my outreach. Their ability to inspire and move a crowd in a live setting greatly enhances the advocacy work I do with a film. I have recruited poets (such as the amazing Mak Manaka from Soweto, South Africa who found poetry and writing after a car accident that left him paralyzed from the waist down and Charlotte "Mama C" O'Neal who is an iconic artist and musician from Tanzania) from Africa for my MDGFive.com new media site that unites artists and activists in maternal health and will also invite poets to participate in my new "I Sell the Shadow" UN/artist development and socially conscious entertainment channel.
Portrait of South African Poetry Performer, Mak Manaka
Mandela, in some ways, was also a feminist poet. In addition to his fight against apartheid and racial injustices, he was also a warrior for women and girls.
"The legacy of oppression weighs heavily on women. As long as women are bound by poverty and as long as they are looked down upon, human rights will lack substance."
Although these words were spoken over almost two decades ago, they hold true today. The right to a safe delivery, the right of a woman to live free from violence and the right of women to participate meaningfully in political circles will not come to fruition unless the oppression, inequality and poverty of women are addressed. His words lead to incredible changes to benefit women and girls in South Africa. When he took office, the representation of women in South Africa's parliament rose from 2.7 percent during apartheid to 27 percent and today it's at 44 percent. During his presidency, Mandela enacted laws that provided free healthcare for women and children and also legalized abortion. He often spoke out against sexual violence. And he led South Africa in becoming a signatory to the Convention to End All Forms of Discrimination Against Women (CEDAW). His commitment to advocating on behalf of women and girls is one we should strive to emulate and we should hold our politicians to be as accountable in the ways Mandela was on his own accord.
Spoken word poets, Roxy Azari and Tahani Salah, perform "Gutted Fish" about sexual violence against girls.
As we all move from this sad day forward, in remembrance of an outstanding man who struggled his entire life to bring peace and justice for all, through his actions andwords, I hope we as a community can come together to confront the challenges that face the most oppressed, not with a charitable and pity approach, but through a justice and human rights lens as Mandela did.
"When a man has done what he considers to be his duty to his people and his country, he can rest in peace. I believe I have made that effort and that is, therefore, why I will sleep for eternity."
Rest in peace, beloved Madiba.
Related
Popular in the Community