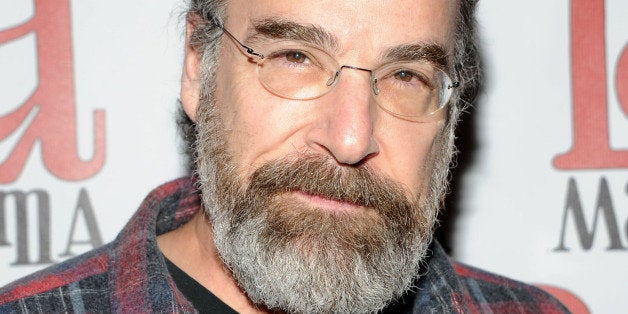 "The biggest public mistake I ever made was that I chose to do 'Criminal Minds' in the first place," Patinkin recently told New York Magazine. "I thought it was something very different. I never thought they were going to kill and rape all these women every night, every day, week after week, year after year. It was very destructive to my soul and my personality."
In a new interview with the New York Times, the 60-year-old actor again addressed his previous on-set behavior, admitting that a personal issue may have influenced his decision to take "Criminal Minds."
"When 'Criminal Minds' came along, I had just survived the discovery that I had prostate cancer, so I guess I had that vulnerability," he admitted. "I'll never forget sitting on the bed in my cousin's house in L.A. reading the first script, and I schmoozed myself, I brainwashed myself, thinking, It won't be like that as it goes along. I didn't listen to any piece of myself, and I paid the price. I never expected to work in television again."
Patinkin is also haunted by his choices during "Chicago Hope," telling the Times, "I struggled with letting in other people's opinions. During 'Chicago Hope,' I never let directors talk to me, because I was so spoiled. I started off with people like Milos Forman, Sidney Lumet, James Lapine, unbelievably gifted people. So there I was saying, 'Don't talk to me, I don't want your opinion.' I behaved abominably. I don't care if my work was good or if I got an award for it. I'm not proud of how I was then, and it pained me."
But his "Homeland" collaborators have only good things to say about working with Patinkin, with co-star Claire Danes effusive in her praise of the Emmy-nominated actor. "Mandy is obviously verging on legend," she said. "He has that ineffable, magical something that's impossible to identify, so it's a great thrill to work with him."
"Homeland" co-creator Alex Gansa agreed, "I cannot tell you how many times I was warned about his checkered past in television, but this role was written for him. I've been his biggest fan since 'Sunday in the Park'; that performance was indelible ... Mandy is a tremendously generous, compassionate, soulful guy, and the message of 'Criminal Minds' was not commensurate with his worldview. You have to admire that."
"Homeland" Season 3 premieres Sunday, Sept. 29 at 9 p.m. ET on Showtime.
Calling all HuffPost superfans!
Sign up for membership to become a founding member and help shape HuffPost's next chapter