For years, the DA's office says Vincent George Sr. and Vincent George Jr. trafficked women from Queens and Allentown, Pennsylvania into Manhattan, where the women would solicit prostitution clients at upscale hotel bars and outside of strip clubs, handing out business cards with fake names and fake services, including "professional masseuse."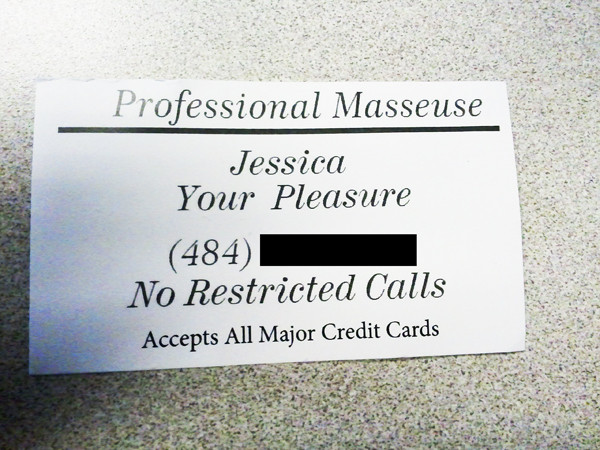 Six livery cab drivers are also accused of taking part in the business, delivering the prostitutes to apartments and hotels. (The New York Post has a sad photo of the cabby crew in Manhattan court Monday.)
"This was not your typical father and son business," said Police Commissioner Ray Kelly.
Not your typical father/son business indeed. George Sr. and George Jr. took all the profits from the women they trafficked, doling out just small amounts of cash for food and necessities.
They are also accused of psychologically abusing their victims. The women were branded with tattoos depicting their street names and one was tattooed with a bar code. And, according to The Post: "At least one of the women had a heart tattoo on her breast with the word "Vee," which is the dad's nickname. At least three of the women had tattoos featuring the son's nickname, "King Koby.""
The DA's Office, along with the NYPD and federal officials, seized 10 vehicles, three houses in Allentown, Pennsylvania, and more than $200,000 from bank accounts, all related to GRIP ENTERTAINMENT, the corporate outfit the Georges used to hide their actual business.
George Sr. and George Jr. are charged with sex trafficking, money laundering, and promoting prostitution.
The six cab drivers are charged with promoting prostitution.
This is the third big prostitution bust in New York City this year.
Popular in the Community