Manhattan District Attorney Cyrus Vance Jr.'s office was busy probing a felony fraud case involving siblings Ivanka Trump and Donald Trump Jr. in 2012. But after Donald Trump's personal attorney, Marc Kasowitz, intervened, the investigation was dropped within months, according to a report from ProPublica, The New Yorker and WNYC published on Wednesday.
A lawsuit filed by condo buyers was settled in 2011, The New York Times reported, but the DA's criminal investigation continued. The settlement forbade lawsuit plaintiffs from cooperating with the DA's probe.
Kasowitz joined the case in the spring of 2012. He went to Vance's office that May to argue that any inflated claims made by the Trumps didn't amount to criminal misconduct.
Three months later, Vance told his office to drop the investigation, according to the report, which cited 20 sources familiar with the investigation, court records and other public documents.
Earlier in 2012, Kasowitz donated $25,000 to Vance's re-election campaign, the report says. Vance reportedly returned the donation just before his meeting with Kasowitz.
"I did not at the time believe beyond a reasonable doubt that a crime had been committed," Vance told reporters for Wednesday's article. "I had to make a call and I made the call, and I think I made the right call." Kasowitz "had no influence, and his contributions had no influence whatsoever on my decision-making in the case."
Kasowitz contended he's "never made a contribution to anyone's campaign, including Cy Vance's, as a 'quid-pro-quo' for anything."
Months after the DA dropped the investigation, Kasowitz threw Vance a fundraiser and personally donated almost $32,000, according to the report. He hosted another one the following year and raised an additional $18,000. Vance said he now plans to give back the contributions.
"This was a two-year investigation that never produced sufficient evidence to support a criminal prosecution," Joan Vollero, Vance's director of communications, told HuffPost in a statement. "During the investigation, the luxury apartment purchasers reversed course and took the position that the sellers had not committed any crime against them. No outside attorney influenced any decision in this matter."
A spokesman for Vance's campaign denied the DA was swayed by campaign contributions. "Contributions have never influenced Cy Vance's work and never will," the spokesman said in a statement. "Every contribution is vetted through a rigorous process, accepted when appropriate, and returned when flagged. That's exactly what happened in this instance. Had Mr. Kasowitz had any influence over the matter, his 2013 contribution would have been flagged and returned."
HuffPost's requests for comment from the White House, Kasowitz and the Trump Organization weren't returned.
This article has been updated to include a statement from Vance's campaign.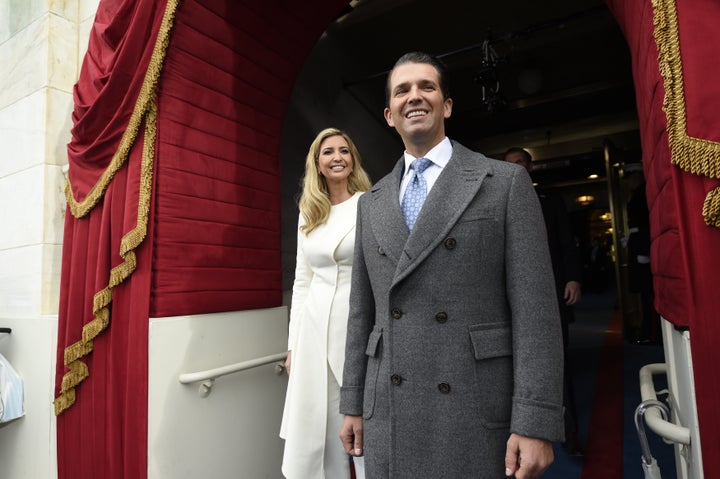 Popular in the Community