Earlier this summer we marked the 200th anniversary of Manhattan's grid plan, that easy-to-navigate layout of streets and avenues that gives us Manhattanhenge, drives Speed Levitch crazy, and might just be based off some ancient urban planning.
In celebration of that anniversary, Harold Cooper (who also recently just gave some sex advice) has made this incredible interactive map that extends New York's grid system to every single place on planet earth. San Francisco? Just walk West to 15,957th Avenue. London? Easy! Just take a stroll East to 10,896th Avenue on 63,708 Street.
The map allows you to scroll across the world, zooming in on different places to see where a walk way way East on 66,228th Street will take you (see photo below).
(It was all likely inspired by this March 29, 1976 "View Of The World" cover of The New Yorker.)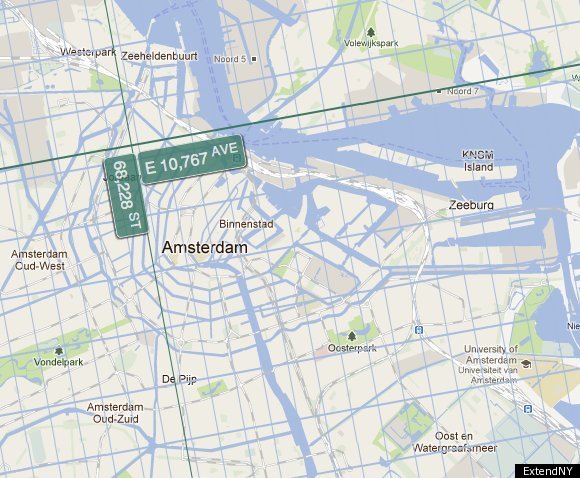 Popular in the Community