 The rain stayed away Wednesday evening, allowing a full sun to perfectly align itself with New York City's street grid. New Yorkers gathered in droves at street corners and lifted their cameras westward to capture what is one of the world's greatest urban phenomena.
As Neil deGrasse Tyson-- the astrophysicist who basically founded Manhattanhenge-- ponders:
What will future civilizations think of Manhattan Island when they dig it up and find a carefully laid out network of streets and avenues? Surely the grid would be presumed to have astronomical significance, just as we have found for the pre-historic circle of large vertical rocks known as Stonehenge, in the Salisbury Plain of England. For Stonehenge, the special day is the summer solstice, when the Sun rises in perfect alignment with several of the stones, signaling the change of season.
So happy summer everybody! (It's going to be HOT out today.)
If you missed out on the solstice yesterday, don't worry. It all happens again this year on July 12th and the 13th.
Check out some Manhattanhenge photos below. Have your own? Submit by sending to nytips@huffingtonpost.com.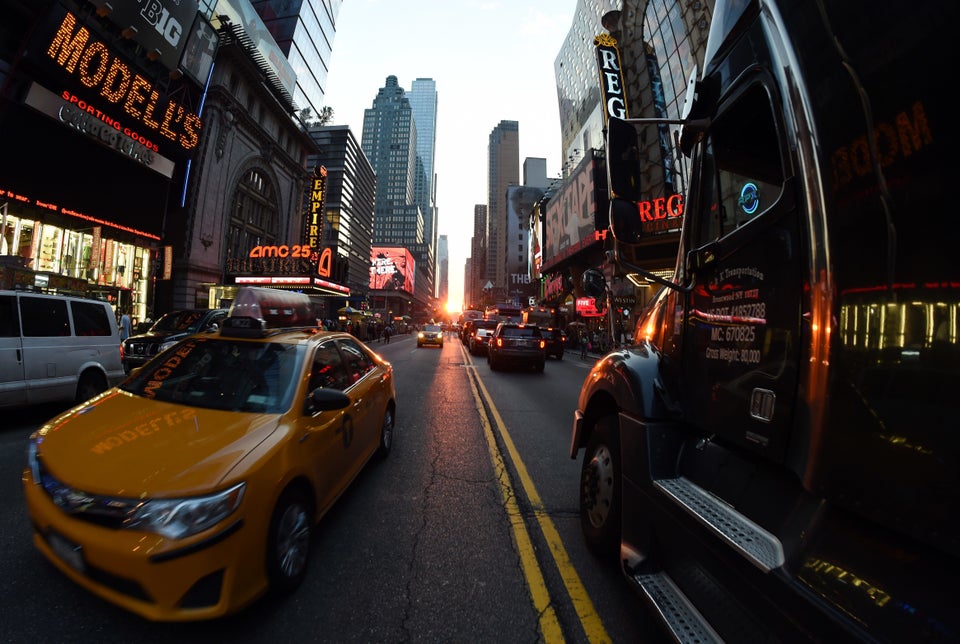 Manhattanhenge Photos
Related
Popular in the Community