Manhattanhenge, a spectacular sunset where the sun aligns with New York City's street grid, happens only twice in 2015.
The first occurrence will be at 8:12 p.m. on Friday and Saturday, according to the Hayden Planetarium. On Friday, half the sun will align with the grid. The following day, the full sun will set in the grid. The next opportunity to view the phenomenon will be July 12 and 13.
On a clear day, the typical resulting effect of Manhattanhenge is a "radiant glow of light" across the skyscrapers and buildings, "simultaneously illuminating both the north and south sides of every cross street of the borough's grid," according to Hayden Planetarium.

NBC New York says the best views of Manhattanhenge are "as far east in Manhattan as you can without losing view of New Jersey," and recommends cross streets like 14th, 23rd, 34th, 42nd and 57th streets.
Here's Neil DeGrasse Tyson discussing Manhattanhenge:
Send us your Manhattanhenge photos! Share them using hashtag #HuffPostSunset. We'll be collecting user photos from all over, and yours may be featured on HuffPost Science's site and social media platforms.
Check out these breathtaking images of Manhattanhenge from previous years to see what you can expect this weekend: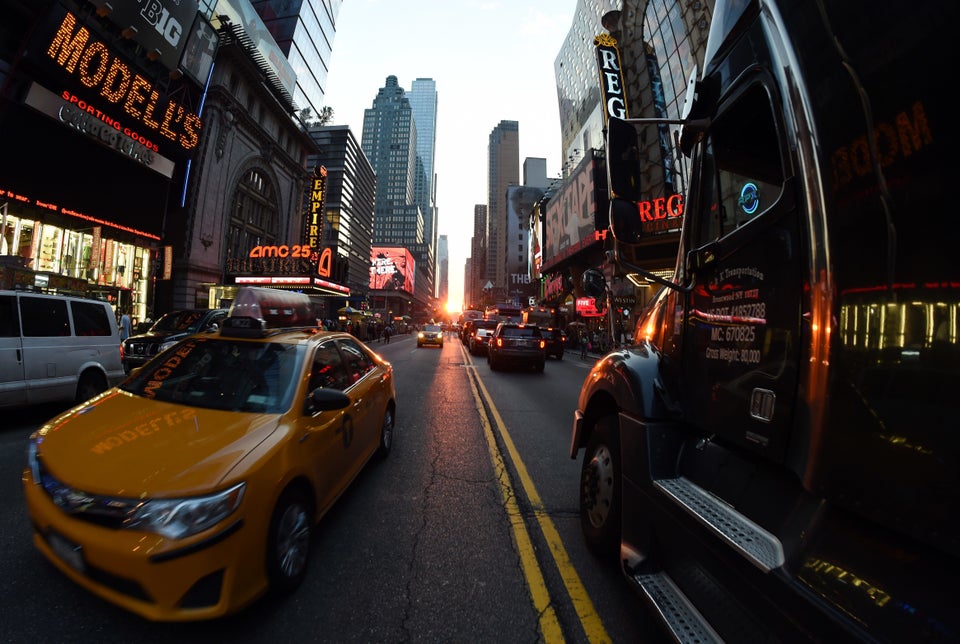 Manhattanhenge Photos
Related
Popular in the Community