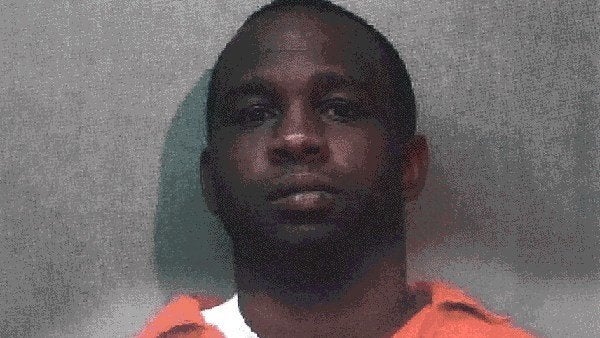 Authorities in Louisiana learned that a convicted killer had been mistakenly freed when they got a call from a passersby who recognized the lucky con. 
A manhunt is underway for Benjueil Johnson, 32, who was serving 40 years after pleading guilty to manslaughter and wrongful possession of a firearm by a felon, but got out much too early due to botched paperwork. 
Johnson was released on Sept. 23 due to a confluence of errors. Officials only learned Johnson was on the loose on Monday. 
Prison officials at Dixon Correctional Institute wrongly approved Johnson for early release for good behavior on a different criminal charge earlier this month. For reasons that are unclear, a search of the state's criminal database by prison officials didn't reveal that Johnson had decades left on the manslaughter charge. 
Once the "good behavior" paperwork was processed, Johnson got shipped to the East Feliciana Parish detention center to face a separate charge for allegedly battering a correctional officer. 
He slipped away after posting $10,000 bond on the battery charge. Authorities have an eye on Plaquemine, Louisiana, where Johnson has family. 
The mistake became apparent when the Iberville Parish Sheriff's office on Monday heard from residents who reported seeing him in the area. The U.S. Marshals are working with local authorities to find Johnson. 
In 2013, Johnson pleaded guilty to the manslaughter and weapons charge stemming from the death of Cordies Gales, 31. A fight while gambling preceded the shooting, according to the Advocate.
A corrections department spokesperson has said they're treating Johnson like an escapee. 
That worries his mother, who fears officers will shoot him if they find him. 
"It's not his fault, it's not his fault. He got released," Francel Johnson said to WAFE. "You told him he was no longer your property, he bonded out, and now you're hunting him like a dog, like he escaped from prison or something."
Johnson is 5 feet, 10 inches and weighs 190 pounds. He has a "Timed Up" tattoo on his left arm, and one saying "Keyleon" on the other, Newsweek reported.
REAL LIFE. REAL NEWS. REAL VOICES.
Help us tell more of the stories that matter from voices that too often remain unheard.