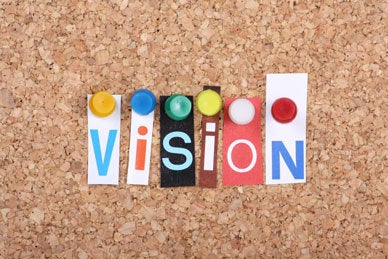 Ready to receive everything you desire?
Let the Universe know by making a vision board!
Here are all the details:
It's a pictorial representation of your year, what you would like to manifest or be inspired by in the upcoming 12 months.
A vision board helps you to see exactly what you want to manifest for your year. We know that what we focus on expands so we always want to focus on what we want. A vision board helps that happen.
Ready to start? Here are the steps:
Spend some time making a list of goals and intentions for your year. Think about every aspect of life: career, health, finances, relationships, learning, creativity, spirituality and- don't forget- fun!
Most of all, think about how you want to feel this year – happy, expansive, clear, vibrant, positive, loving, grateful…
Step 2 - Get Your Supplies
Stop by the craft store and look for the following:
Something Flat - poster board, foam board, cardboard or canvas panels
Glue – the best one is Elmer's Rubber Cement. It's smelly but doesn't buckle your paper or come off
Images – Get a pile of magazines to thumb through. You can also use photographs that you have or grab online
Words or Phrases (from magazines, online or stickers)
Anything Else Fun – markers, stickers, glitter, ribbon, stencil lettering, craft paper
Cut out images, words, and phrases that speak to you and relate to your goals and intentions. Make a big pile. Then trim and neaten each piece up.
Take your words and images and begin to lay them out onto your board until you're happy with the style and placement. The look and design is up to you and your creativity! Allow yourself to relax and let it flow.
Some people keep it really simple with their word for the year and a few images. Others (like me) tend to cover every square inch.
The look and feel is entirely up to you. Just remember to think holistically – and incorporate every aspect of your life – mind, body, emotion, spirit…
You may not use your entire pile of images and words. Feel free to save those for next year in a Ziploc bag.
When you're happy with the layout, glue everything into place.
Find the PERFECT location in your home or office for your board. Somewhere you'll see it all the time. I put mine on my desk where I look at it throughout the day.
Some people put it on their altars or sacred spaces. Others prefer the kitchen or bathroom!
Find the place that's right for you – somewhere you can see it everyday.
This is your opportunity to have fun and manifest your dreams in 2017!
When you're done, post your boards on my Facebook page so I can see them!
Shakti Sutriasa is the Founder of Decide Differently which provides tools for personal development and self transformation including: one-on-one support, workshops, meditation and more. Shakti's unique approach combines modern psychology and spirituality to help people align to purpose, experience greater happiness, as well as release anxiety, and stress. Shakti is a Licensed Clinical Social Worker, and has an MA in Education. Learn More