We'd like to take a moment to commend the Newquay Safe Partnership, a government group cracking down on indecency in the British town of Cornwall.
The group's latest victory, according to the Telegraph? The confiscation of a mankini, one of the most visually offensive items of beachwear ever invented (we blame you, Borat).
But one mankini is not enough. We implore the Newquay Safe Partnership and its team of Proper Police over to come stateside (specifically to Seaside Heights, perhaps?) to address five other major fashion faux pas currently haunting our beaches.
Behold, the five most heinous beach trends we want to see banned.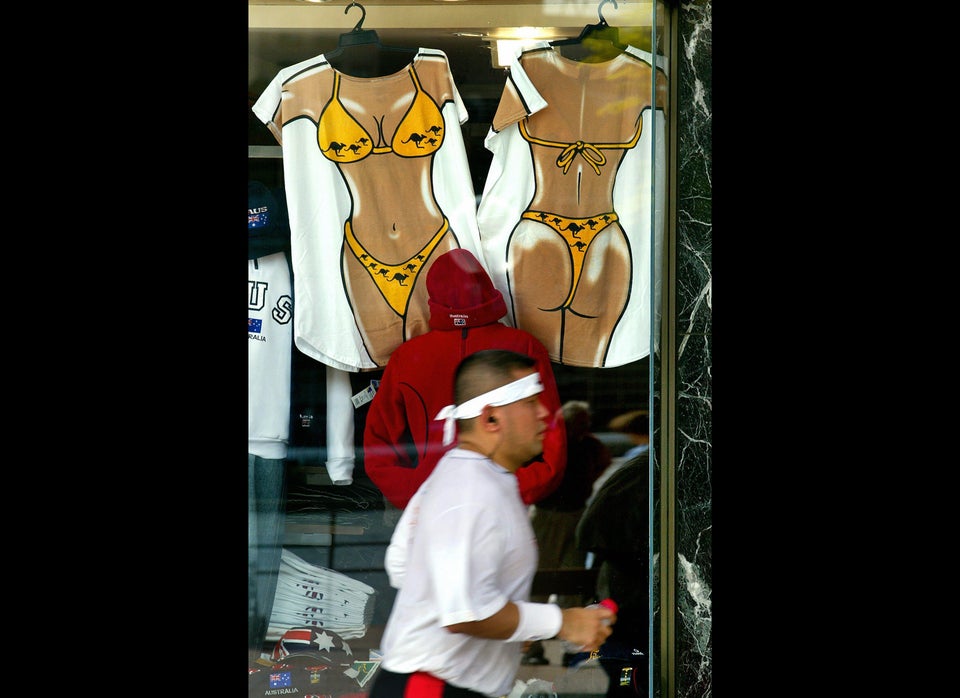 Beachwear Trends to Banish
Related