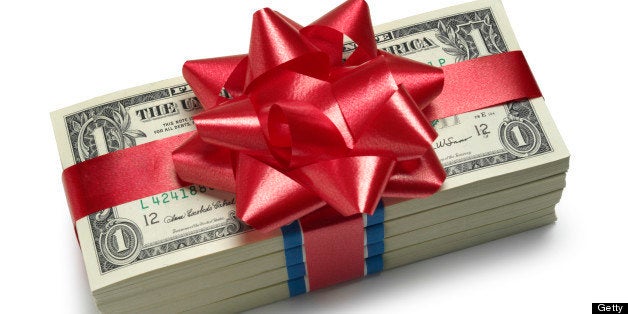 The rules of wedding etiquette are constantly changing, making it difficult for modern brides, grooms and guests to find up-to-date and correct information. But here at HuffPost Weddings, we're all about making your life easier. That's why we've launched #MannersMondays, a weekly series in which we ask our followers on Twitter and Facebook to submit their most burning etiquette-related questions. Then, with the help of our team of etiquette experts, we get you the right answers to your biggest Big Day dilemmas. You can send yours via Facebook or tweet it to us @HuffPostWedding with the hashtag #MannersMondays. Check out this week's question below!
If you want to know what gets my blood boiling, ask me about the "cover my plate" rule. First, I need to clarify with the reader that this was never a "rule," so it never did exist. Nowhere in Emily Post's writings does it say, "As a guest, when planning a gift of cash, you should do a rough estimate and some background research on the cost per person (and don't forget to add 28.25 percent for tax and gratuity)."

As the cost of weddings has become more expensive, unfortunately, I find that couples' expectations of the "return" on their weddings has gotten out of whack. When you choose to hold a wedding, you are choosing to host something. Hosting as a concept, in this age of celebrities being paid to "host" parties in clubs, has unfortunately gotten a bit mucky in terms of definition. So, I will make a more simple analogy: When you are invited to a dinner party, do you estimate the cost of groceries and alcohol and time spent cooking before you figure out what to spend on a bottle of wine? Of course not! You pick up a bottle of wine you think everyone will enjoy and that you can afford.

I will say that in the Northeast, especially within cultures where cash is considered a typical wedding gift, "covering your plate" was considered for many years a guideline to estimate what to give. Many, many times as a kid growing up in Brooklyn I heard people say, "How much should we give?" and the response was "Let's be sure to cover our plate." I want to clarify that even this guideline is rude because essentially what it says is, "How nice/expensive do you think the wedding is going to be?" vs. "What is a gift that is generous enough that we can afford that we feel comfortable with?" Assume the same question before you make a cash gift and insert into envelope as your finances allow.

One final thought: no guest, unless a recent bride or groom themselves, could possibly have any conception of what they would need to give to "cover their plate" and no bride or groom should expect them to. Expecting to recoup your catering costs on your wedding off of gifts is as quaint an idea as a job with a pension plan or graduating college with no student debt: it's unfortunately unrealistic in today's economy. For better or worse, the cost of hosting a wedding has increased, but it's not your guests' responsibilities to keep up with inflation.
Below, Peggy Post -- great-granddaughter-in-law of Emily Post -- and other wedding-etiquette gurus share 10 guidelines that couples and their guests don't necessarily have to follow anymore.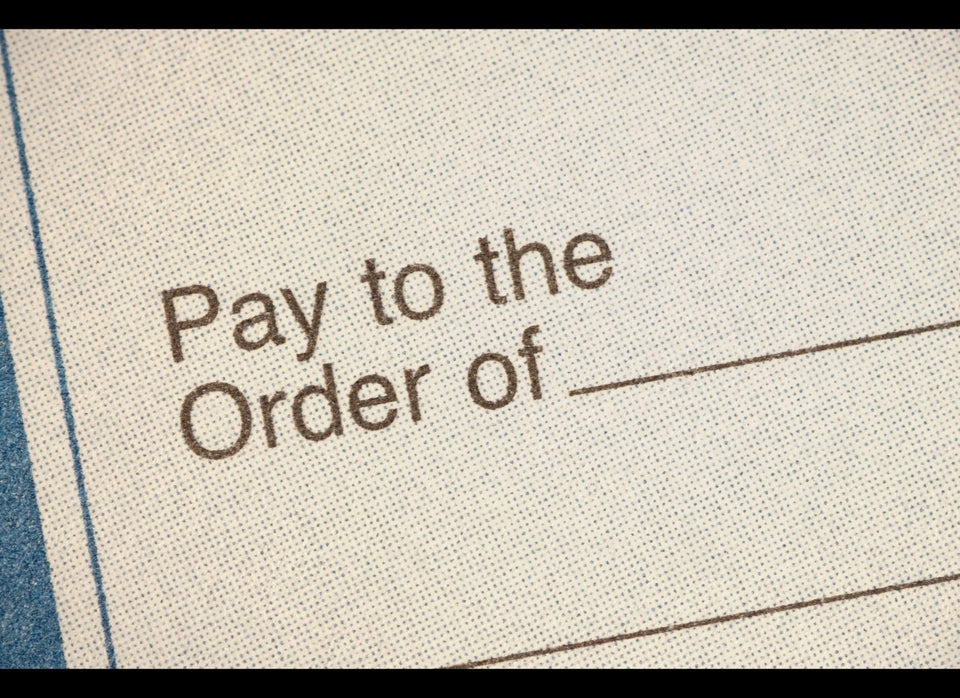 Wedding Etiquette Rules You Can Break