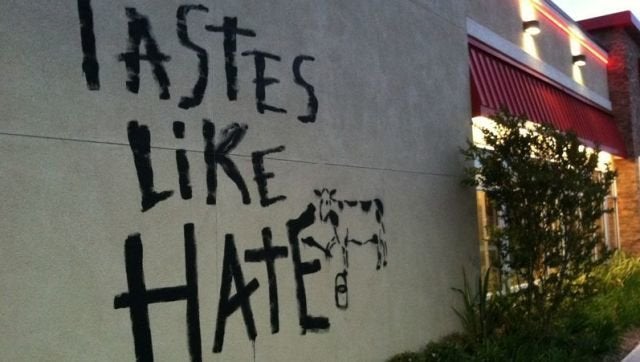 LOS ANGELES -- Five days after a Chick-fil-A restaurant in Torrance, Calif., was vandalized, local police have still made no arrest in the case -- despite artist Manny Castro coming forward to The Huffington Post to claim responsibility for the graffiti.
"The case is still ongoing," Lt. Mike Jezulin of the Torrance Police Department told HuffPost. "We're following up on a couple of things."
The graffiti, which depicts a cartoon cow painting the words "Tastes Like Hate" on a wall, is a play on the restaurant chain's advertising campaign in which cows paint messages on signs and billboards urging people to eat more chicken.
In response to his critics, Castro released a second statement exclusively to HuffPost Los Angeles:
My statement painted on the side of the Chik-Fil-A in Torrance was not born out of hate. It was born out of frustration. It was meant to further a discussion about tolerance and acceptance. My Facebook wall was simply not large enough to do this.

Contrary to popular belief, I am a proud Christian and I wholly subscribe to the verse: "Let he who is without sin, cast the first stone."

I didn't use violence. I used paint. Artists for centuries have expressed their opinions through this medium and I am no different. The word "FAG" spray painted on anything has never garnered the media attention that my cow with a paintbrush did. And that's unfortunate.

I am happy to pay for the costs of repainting the wall, but I am not -- nor will I ever be -- happy to sit quietly at the back of the bus.
If the cost of the damage is more than $400, Castro could face a charges of felony vandalism, which can carry a sentence of one year in jail and a $10,000 fine.
The owner of the Chick-fil-A restaurant in Torrance could not immediately be reached for comment.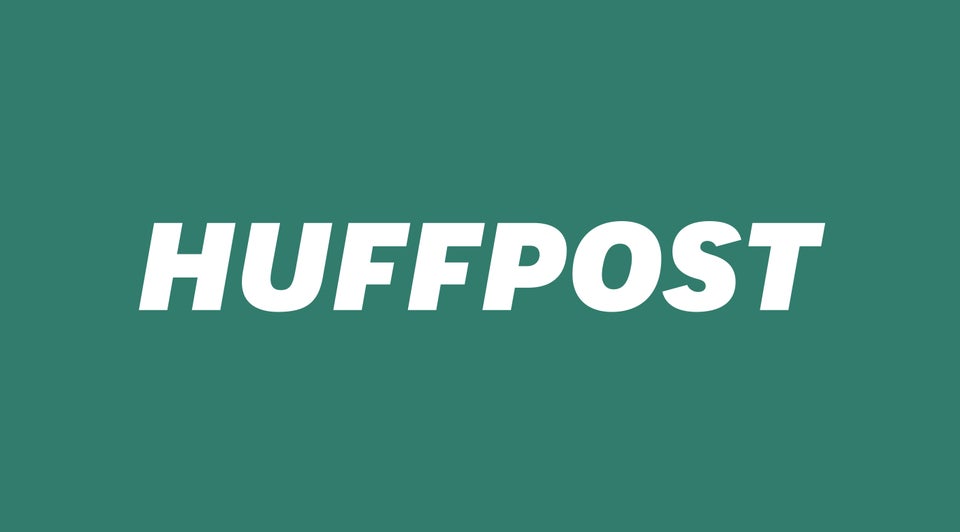 Right-Wing Pundits' Ridiculous Statements