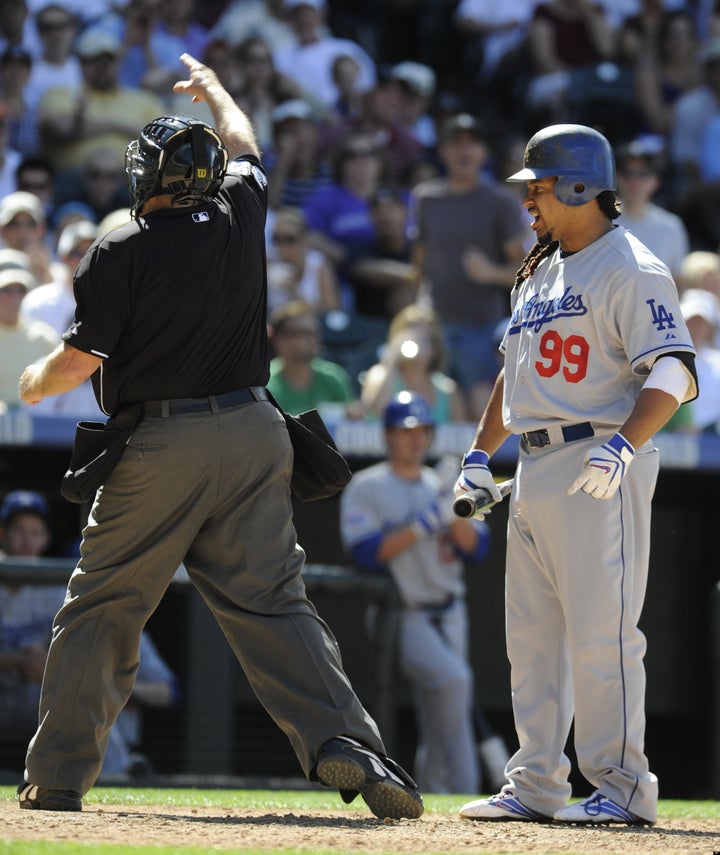 In the sixth inning, however, Ramirez had a chance to cut a 8-2 deficit when he pinch-hit with the bases loaded. After just one pitch in what is reportedly his final at-bat as a Dodger, a called strike, Ramirez began arguing with home plate umpire Gary Cederstrom, who ejected him soon thereafter.
Dodgers manager Joe Torre defended Ramirez and said he didn't think he should have been thrown out of the game.
"I'm very disappointed in the fact he threw him out," said Torre. "He [Cederstrom] said he [Ramirez] was 'demonstrative' about it. What the [heck] does that mean?"
Scroll down to watch the video.