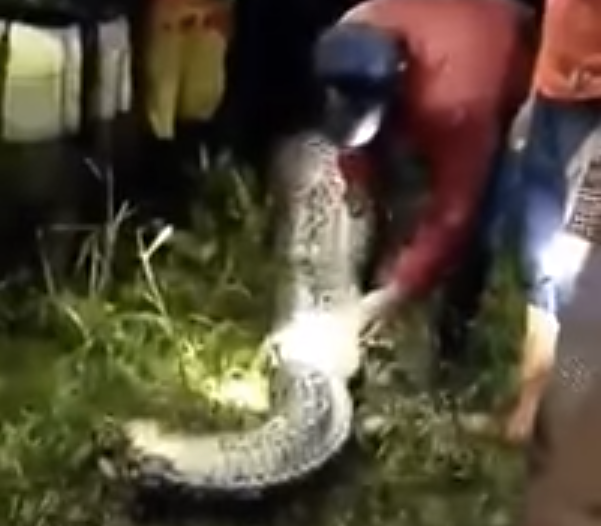 The body of a missing Indonesian man has been recovered inside of a 23-foot-long python, after the victim was killed and swallowed whole.
Junaedi, the secretary of Salubiro village, told the AP that the discovery capped a near two-day search for the man after he vanished while working on palm oil crops on Sunday. A search party went out on Monday night when he failed to return.
"People had heard cries from the palm grove the night before Akbar was found in the snake's stomach,"Junaedi told the Jakarta Post.
WARNING: This video contains graphic images, showing a man's body being recovered from inside a snake, which may be extremely unsettling for some audiences.
A search of Akbar's garden led villagers to the massive snake that was described as sprawled out and featuring a boot's impression along its stomach.
"When the snake was captured, the boots Akbar was wearing were clearly visible in the stomach of the snake,"Junaedi said. "Residents cut open the belly of the snake and Akbar was lifeless."
According to the Saint Louis Zoo, reticulated pythons, which are native to Southeastern Asia, can grow to be 33 feet in length, but most average between 17 and 22 feet. After suffocating their prey by strangling them, they swallow their victim whole.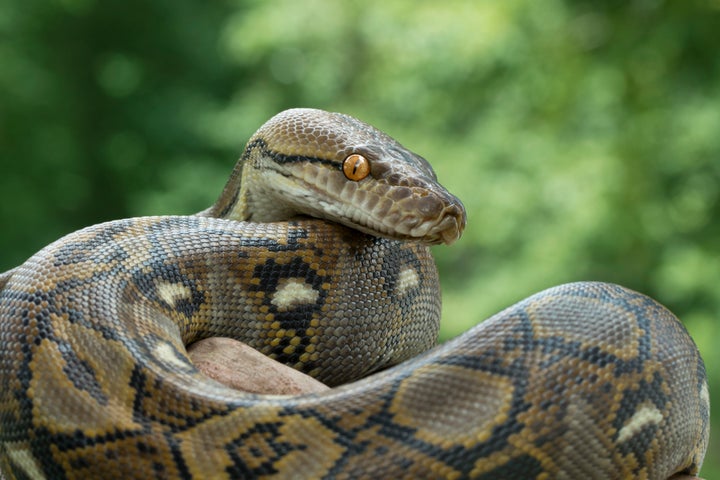 In 2013, a python killed two young boys in Canada after it broke out of its enclosure. In 2008, employees at a Venezuelan zoo found a 10-foot Burmese Python attempting to swallow a young zookeeper's corpse after it had strangled him to the death, the Telegraph reported.
Unfortunately, though pythons are not native to the U.S., they have been found breeding in south Florida.
According to Everglades National Park's website, "more than 2,000 pythons have been removed from the park and surrounding areas since 2002, likely representing only a fraction of the total population."
Popular in the Community