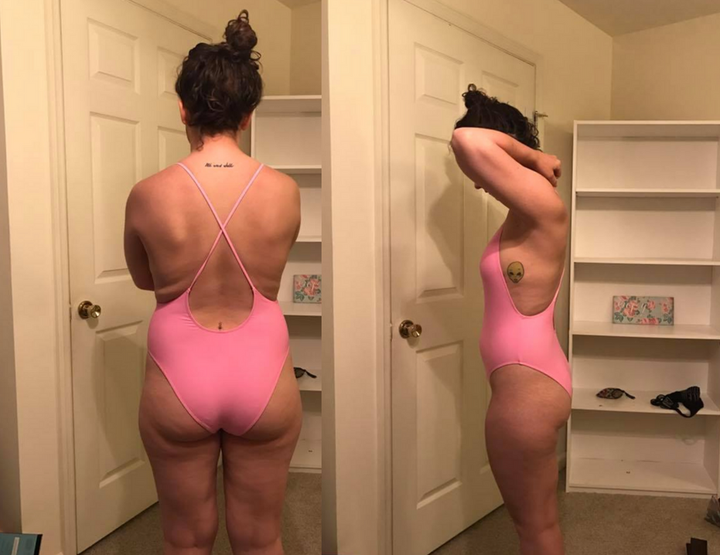 Tyler Newman went to his local apartment complex swimming pool last Tuesday with his fiancé, Tori Jenkins, and within three minutes, Jenkins was apparently told that she needed to change ― all because of a pink one-piece bathing suit.
Newman, a 21-year-old waiter from Knoxville, wrote a detailed Facebook post about the experience that same day, explaining what happened, and his further communication with his apartment complex management.
"I have never really witnessed sexual harassment and/or 'rape culture' until today with Smoky Crossing Apartments," he wrote. "Tori was accused of wearing a 'thong bathing suit' and told there were complaints about the way she was dressed after roughly 3 minutes tops, of us arriving there."
Newman attached photos of Tori's suit to his post (see below), and it's pretty obvious that what she's wearing is neither inappropriate nor a "thong bathing suit," especially considering that Newman and Jenkins were at their pool on a 90-degree day.
Newman explained that Smoky Crossing Apartments management further slut-shamed Tori when the two of them went inside to ask why she was being told to cover up. Apparently a member of the management team said that "a normal bathing suit covers your entire butt," and, according to Newman, even forced Tori to look in the mirror "at her own body." This interaction continued with even more appalling comments. Newman wrote:
[Tori] was told I wasn't allowed to spray tanning lotion on parts of her body that she can't reach because the consultant insisted that she could reach them herself. She was told that her body, because it's built more curvy than others is "too inappropriate" for children to be around. She was told "there are a lot of teenage boys in this complex, and you don't need to excite them."
Newman called out the Tennessee-based apartment complex management's actions for exactly what they were: "bullshit."
Jenkins agrees. The 20-year-old waitres told HuffPost on Monday that she "felt incredibly violated" and "objectified and uncomfortable in [her] own skin."
"To me, the leasing consultant saying I 'don't need to excite teenage boys' was basically telling me that how a man feels around me is more important than my comfortability," she said. "I was essentially told that a man's sexual urges should determine how I dress or feel."
In a statement to Good Housekeeping, Smoky Crossing Apartments said that "multiple residents" had complained about Jenkins' suit, and that Newman had dramatized the employee's words, denying that their employee had said Jenkins' swimsuit would "excite" young male residents:
Smoky Crossing is a welcoming family community. Multiple residents within our community complained and expressed concerns regarding Ms. Jenkins' swimwear. In accordance with our pool policies, which are posted near the swimming area, one of our leasing consultants requested Ms. Jenkins wrap a towel around herself when she was walking around the pool. Ms. Jenkins was never asked to leave the pool. In addition, our leasing agent did not state that Ms. Jenkins' swimwear would 'excite teenage boys.' Ms. Jenkins and Mr. Newman are valued members of our community. However, we feel it is inappropriate to equate requesting Ms. Jenkins to cover up with sexual harassment or 'rape culture.' Smoky Crossing denounces harassment in all forms."
Jenkins was not surprised by their comment. "The statement they gave in Good Housekeeping was basically how I expected them to excuse their behavior," she told HuffPost. She also said that the management team has not contacted them since the incident.
Jenkins also wrote a follow-up Facebook post a couple days after the incident, expressing her gratitude at the flood of support she's received in the days following, as well as clarifying some information about her swimsuit and her size.
"It hasn't even been that long since it happened but I can tell you that I've felt really shitty about myself since," she wrote, before explaining why she didn't just get a bigger swimsuit. "I'm a size medium. The swimsuit is a size medium. I tried on the large in the store and felt little confidence that my boobs wouldn't show after being hit with one good splash."
Wouldn't it be nice if women didn't have to justify their swimsuit purchases?
Before You Go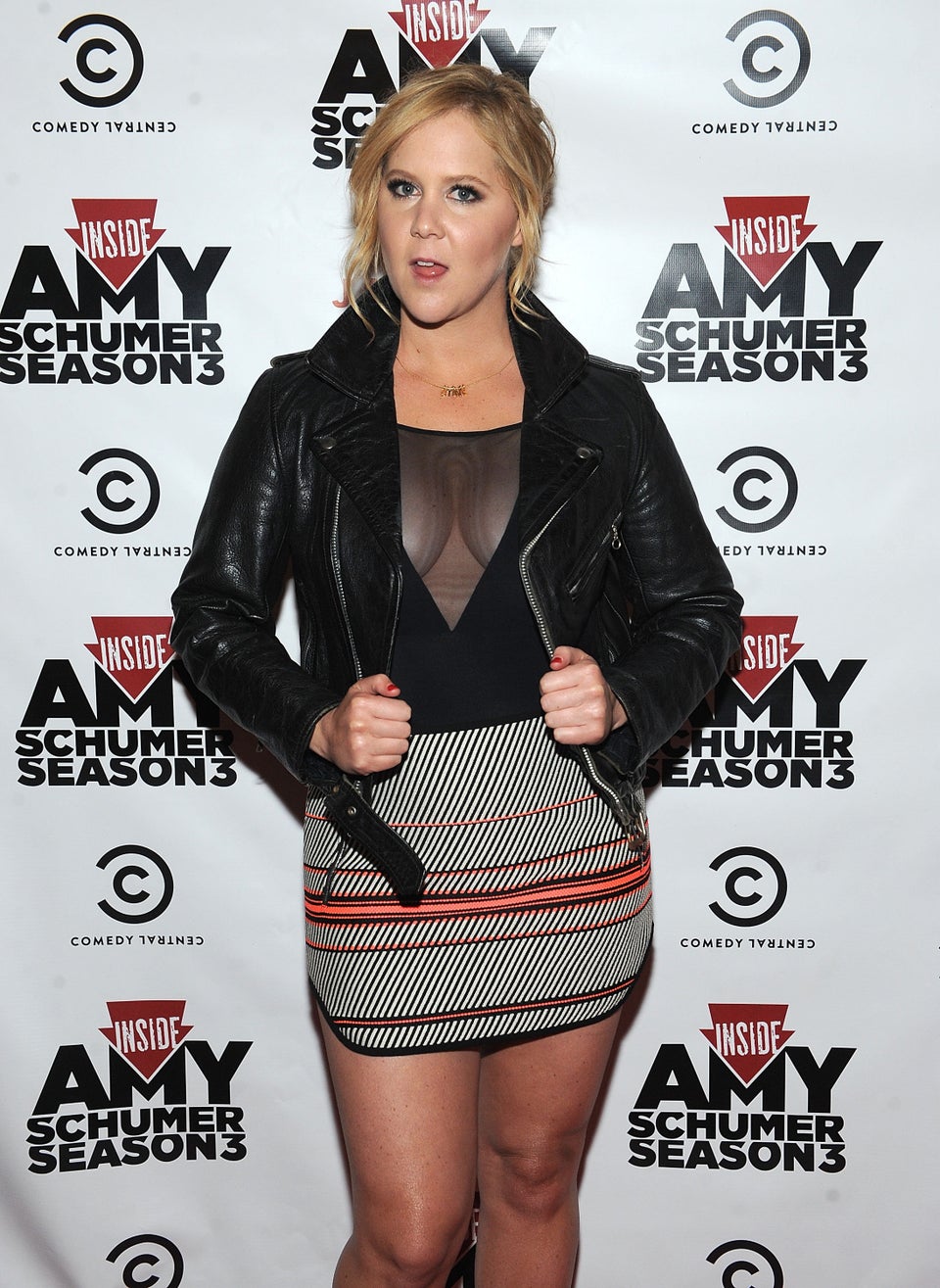 Meet Our Body Image Heroes
Popular in the Community