An Idaho family is calling for a federal ban on a cyanide-spewing predator-control device that killed their Labrador retriever and left their teenage son "inches from death."
Before last month, the Mansfields had never even heard of a cyanide bomb, the family told The Huffington Post.
That's why when 14-year-old Canyon Mansfield was walking his dog, Casey, near the border of his family's property in Pocatello, Idaho, he simply thought he had stumbled upon the head of a sprinkler, and he reached down to touch it. When he did, the device popped in an explosion that knocked him to the ground and covered both boy and dog in an orange powder, the Idaho State Journal reported on March 17.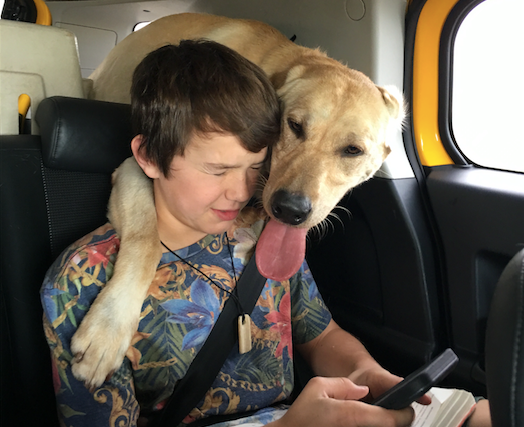 Quick-thinking Canyon used snow to rub the orange powder off of himself, but when he went to find his dog, what he saw was horrific.
"I sprinted toward him and landed on my knees and saw this red froth coming from his mouth and his eyes turning glassy and he was having a seizure," he told the State Journal.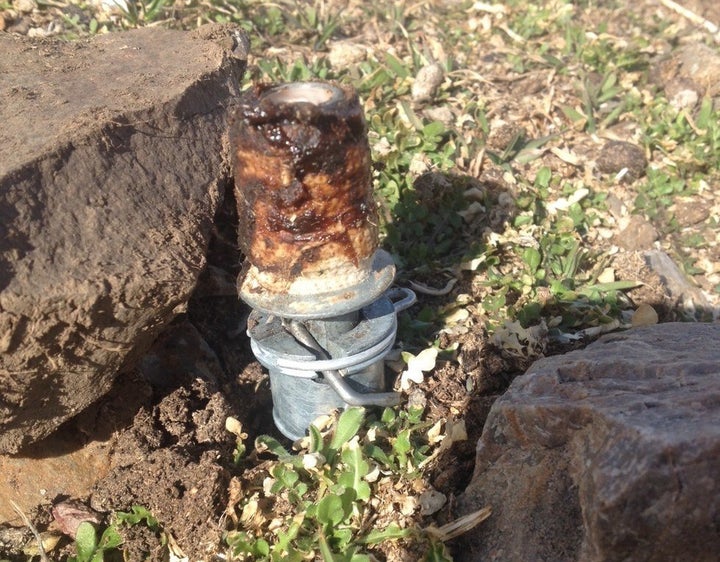 The traps are scented to lure coyotes, and work by cyanide rendering cells unable to absorb oxygen, suffocating the animal to death.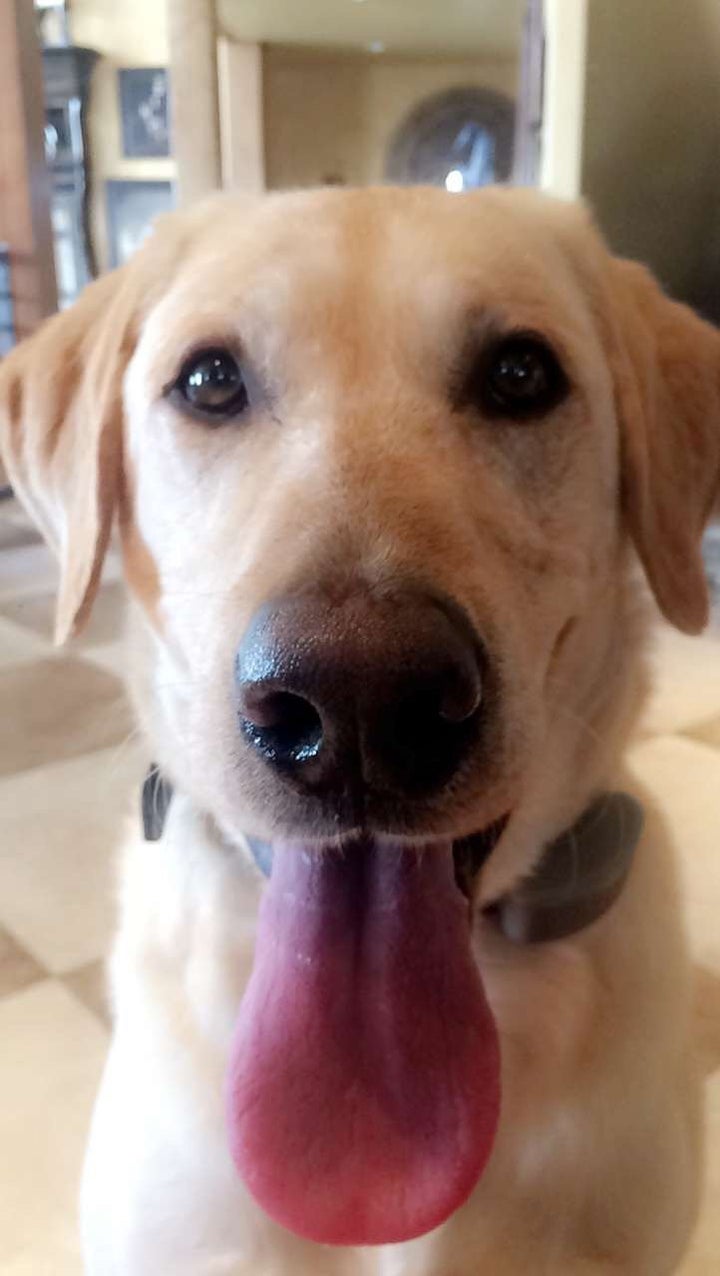 And this one could have killed Canyon, too.
"We didn't even know cyanide bombs existed," Canyon's mother, Theresa Mansfield, told HuffPost in an email. "Even all of the deputy sheriffs, the hazmat team and the Bannock County Sheriff did not know these things existed. As a result there was a delay in figuring out what it was and therefore a delay in getting my son to the emergency room. Thank God he is alive; just inches from death."
But although Canyon thankfully lived, his ordeal is not over. Aside from the psychological trauma of watching his beloved pet die a horrible death, Canyon has suffered from a myriad residual physical symptoms, his mother said.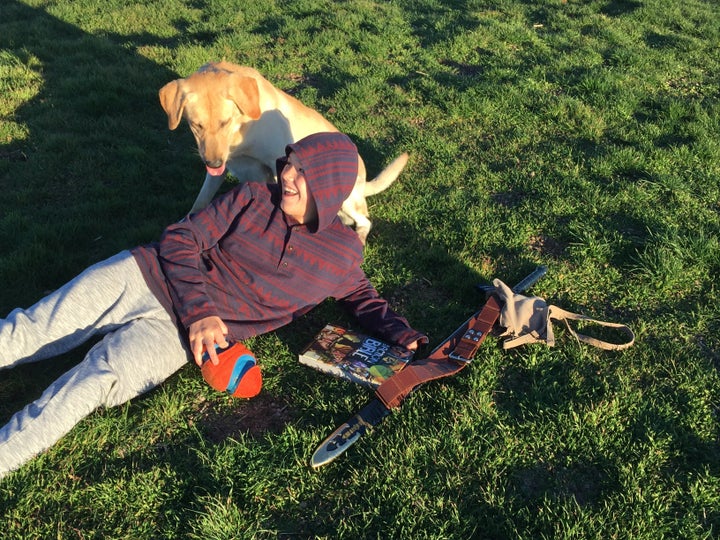 "He had a lot of cough, nausea and some vomiting early on," his mother said. "He's had severe headaches so his case was discussed with a toxicologist, anesthesiologist, and neurologist." But she added that since there just isn't much data on the effects of cyanide on children, "All we can do is wait."
USDA Wildlife Services confirmed the incident to HuffPost in a statement, calling it what happened a "rare occurrence."
"As a program made up of individual employees many of whom are pet owners, Wildlife Services understands the close bonds between people and their pets and sincerely regrets such losses," the statement said. "We are grateful that the individual who with his dog when it activated the M-44 device was unharmed, however, we take this possible exposure to sodium cyanide seriously and are conducting a thorough review of this incident."
The statement also said that such traps are designed to "minimize unintentional actions with domestic pets" and that M-44s are accompanied by signs and warnings for humans. But in this case, both Canyon and Bannock County sheriff Lorin Neilen told the Idaho State Journal that there were no readily apparent warning signs near the trap.
"Obviously, they did not follow their policies as they look at them with each accident as they promised or we would not be in this situation," Mansfield told HuffPost. She added that while the USDA has released statements to several media outlets, the agency has not directly apologized or even contacted her family.
"Wildlife Services uses cyanide to indiscriminately kill unintended animals and injure humans despite more scientifically sound methods of predator control available for ranchers," the petition states. "The USDA maintains they resolve conflict between wildlife and people 'in the safest and most humane ways possible' but the nature of the cyanide bomb is neither safe nor humane."
The Mansfield family said they simply want to prevent other people from experiencing the same tragedy or worse.
"Our first and foremost concern is our child; nothing else matters above that," she said. "Secondly we are concerned about our neighbors in this county, state and in our nation. There has to be a better way for Wildlife Services and we want to pass a Federal law to make sure that this never happens again."
Related
Before You Go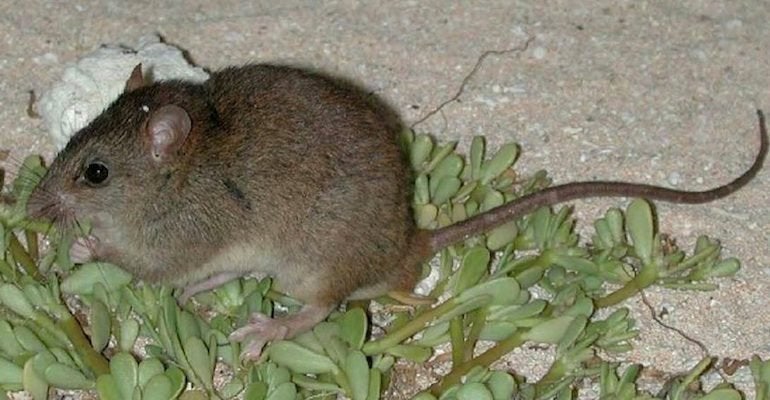 Humans Have Driven These 12 Animals To Extinction In The Past 10 Years
Popular in the Community