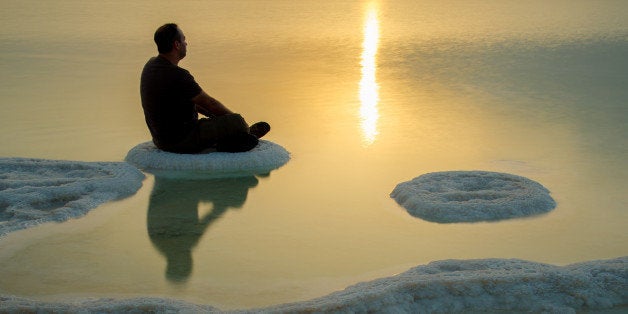 It's been nearly two decades since Deva Premal and Miten launched their global mission to deliver the message of chanting mantras. A mantra is a sacred verbal formula repeated in prayer, meditation, such as a syllable or portion of scripture (believed to contain) mystical potentialities. It's been said that a mantra is best described as a cross between poetry and magical incantations and that chanting certain sounds and syllables can bring about peace and healing.
German-born musician Deva Premal was destined to spread the gospel of mantras when her father would chant the "Gayatri Mantra," one of the most sacred mantras of Hinduism, as she was growing in her mother's womb. It was also the lullaby that put her to sleep each night.
When my mother was pregnant with me, their welcome was to sing the Gayatri Mantra throughout the pregnancy. As I grew up we continued to chant the Gayatri Mantra together regularly before sleep. I didn't really know what I was singing... and why. I just did it because I was told to! It wasn't until much later that I came to appreciate these precious times and what my parents wanted to give me.
Miten was a successful London song writer, musician during the rock and roll '60s but felt the need for something more lasting and substantial in his life. He found that something after reading a book on the philosophy of Zen. He said:
It was an amazing revelation. I wasn't prepared for the healing power that music contained. This turned my head to what sacred music was -- it was a mix of eastern and western in style, and had the most uplifting and spiritual nature...
In 1991, Deva Premal and Miten met in India, while they were both studying meditation. Thus began one of the most popular and prolific music forces of modern times.

Since then they have traveled worldwide, presenting their music to sold out audiences. Their debut album, The Essence, released in 1998, topped New Age music charts around the world and unleashed their passion to an ever growing, global community of followers.
Author Eckhart Tolle calls their music "pure magic." He says, "As you listen, the sacred space that lies beyond the mind emerges naturally and effortlessly." Hollywood icon Cher has said The Essence is her favorite background music for her yoga practice. And motivational guru Anthony Robbins calls their music "passionate and powerful." Deva Premal and Miten believe their concerts are more than music because they provide the opportunity to share in collective meditations and celebrations of life.
Their latest project, the third in a series of albums, is entitled Mantras For Life. Focused on supporting the listener on his or her ongoing meditation practice, the album will be released on May 14. In order to reach as many people as possible, they have worked with Mentors Channel to produce The Spirit of Mantra, a 21-day online meditation series. Their collective desire is to reach more than the 200,000 meditators around the world who joined them in their last collaboration.
The duo agrees that music always takes on a life of its own. And in that vein, Mantras for Life grew into a musical statement they had not anticipated -- a statement powerful enough to heal the world, one meditator at a time. In Miten's words, "Our nourishment and life's work is to create gatherings around the planet where people can come together in celebration and meditation."
Support HuffPost
A No-B.S. Guide To Life
Related
Popular in the Community