 The Orange Country District Attorney said Wednesday he will not file criminal charges against the police officer who shot and killed an unarmed 25-year-old Manuel Diaz, setting off days of protests in Anaheim and casting a spotlight on police shootings and gang violence in the majority-Latino city.
"It is our legal opinion that the evidence does not support a finding of criminal culpability," Rackaukas said, according to the Orange County Register.
Police shot Diaz, a convicted gang member, on July 21 from behind as he ran from them. Police said they had attempted to question Diaz and two other men in an alleyway about what they considered suspicious behavior.
The police association says they saw Diaz reaching toward his waist when Bennallack shot him. His mother disputes the claim and has filed a $50 million wrongful death suit against the city, the Orange County Register reports.
Protests erupted for nine days after the Diaz shooting, which cast a light on tensions between police and the Latino community. Just a day after Diaz died, police shot and killed another man, Joel Acevedo, while attempting to run away.
Police Chief John Welter attributed the uptick in police violence to gang activity.
"There just seems to be a lot more violence between the gangs," Welter told the Associated Press. "As a result, we've increased our gang unit, which has increased our contact with gang members."
Though a majority of Anaheim's citizens are Latino, not a single member of the City Council was Latino at the time of Diaz's shooting -- a situation many believe is made possible by an at-large voting system that does not require people to live in the districts they represent.
Before You Go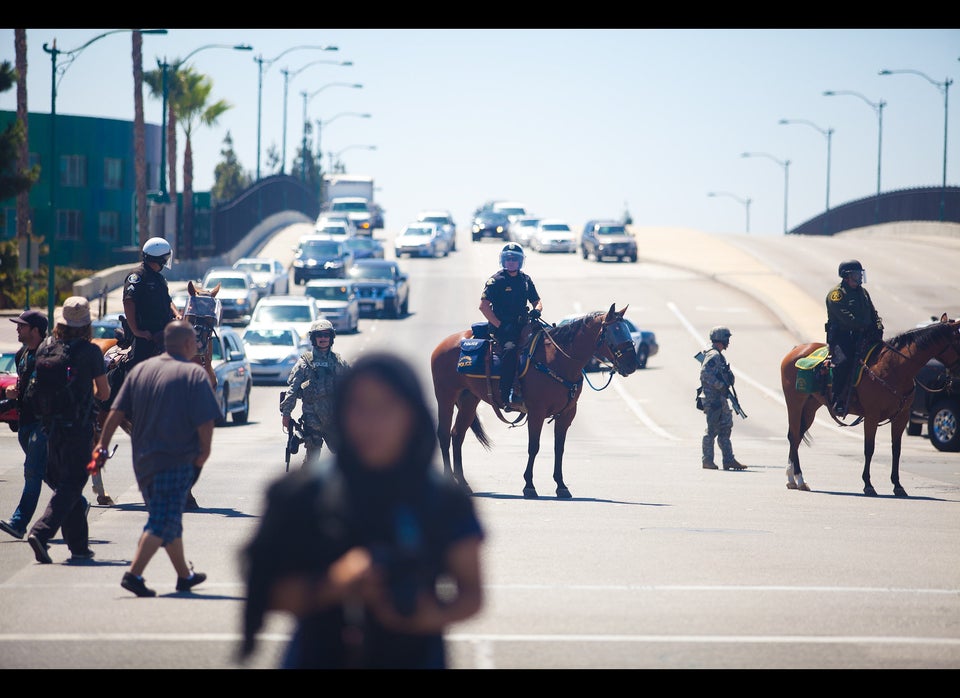 Anaheim Officer Shooting Sparks Protests
Popular in the Community