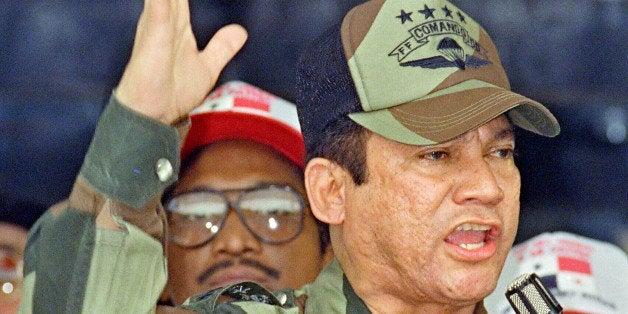 (Reuters) - Former dictator Manuel Noriega may be serving time in a Panamanian prison for the killing of political opponents, but that doesn't mean he likes being portrayed in a video game as a murderer.
Noriega, 80, has filed a lawsuit against video game publisher Activision Blizzard Inc, saying the company is using his image in its wildly popular "Call of Duty: Black Ops II" game without his permission, in an effort to "increase the popularity and revenue" from the title.
The lawsuit was filed Tuesday in Los Angeles Superior Court.
In the complaint, Noriega said he had been damaged by Activision's portrayal of him as "the culprit of numerous fictional heinous crimes," including kidnapping and murder, adding that Activision was using his likeness to heighten the game's realism and increase sales.
Noriega is seeking unspecified restitution as well as lost profits.
"Call of Duty" is one of the video game industry's biggest successes, racking up more than $1 billion in sales just 15 days after its release in 2012.
Neither Noriega's attorneys nor a representative of Activision were immediately available for comment.
Noriega was military dictator of Panama from 1983 to 1989. He was an informant for the U.S. Central Intelligence Agency, according to historical accounts.
He also worked with Colombian drug cartels and was eventually indicted in the United States on drug and racketeering charges. A U.S. military invasion in 1989 ended his rule and brought him to the United States.
Noriega was convicted in the United States in 1992 and served a prison sentence until 2010, when he was extradited to France to serve a sentence there. France then sent him to Panama, where he remains in jail for crimes committed during his rule.
Noriega is not the only public figure to sue video game makers for the use of their image.
Earlier this month, actress Lindsay Lohan sued the makers of "Grand Theft Auto V" in New York Supreme Court. And Electronic Arts in May reached a $40 million settlement in a suit that contended it improperly used the images of U.S. college football and basketball players.
(Reporting by Andrew Chung; Editing by Ted Botha and Leslie Adler)