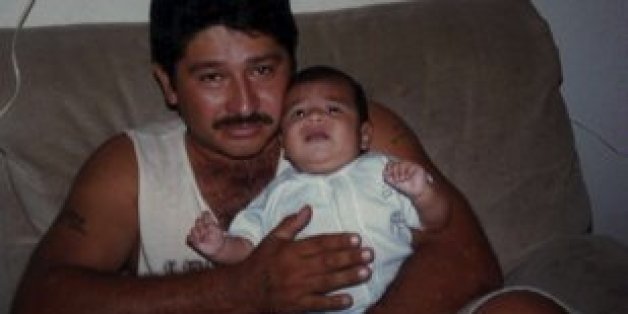 In 2005, Manuel Velez, a construction worker in Brownsville, Texas, moved in with his girlfriend, Acela Moreno. Two weeks later, he noticed that Moreno's 11-month-old baby, Angel, was struggling to breathe. Velez woke Moreno and went next door to get help, but by the time the rescue workers showed up, the boy had lost consciousness. Angel died in the hospital soon after.
In the following weeks, a medical examiner found signs of injuries to the baby's head -- evidence suggesting that someone had fatally hit him. Prosecutors soon fingered Velez, 40, as the culprit. Although he had no history of violence, apart from an arrest after a bar fight when he was in his 20s, a jury found Velez guilty of capital murder and sent him to death row.
Velez maintained his innocence, but had little reason to believe he would win his appeal. Of the more than 500 inmates who have walked through the gates of the state's death row unit since the reinstatement of the Texas death penalty in 1982, only 12 have been exonerated, according to data complied by the Death Penalty Information Center.
Yet as a team of lawyers began looking into the case, as part of a pro bono joint effort with the ACLU's Capital Punishment Project, the story woven by the prosecutors began to unravel. Last year, a judge reviewed the case and found that Velez's public defenders had failed to present many pieces of evidence that could have established their client's innocence. And so on Wednesday at 11:32 p.m., after five years on death row, Velez became one of the few condemned inmates in the history of the state to walk free.
"Manuel never belonged in prison, let alone on death row waiting to be executed,"said Velez's attorney, Brian Stull of the American Civil Liberties Union's Capital Punishment Project, in a statement. "He is indisputably innocent."
To Velez's supporters, his release on Wednesday is the culmination of a legal drama that exposed many of the broader problems plaguing the justice system in Texas and beyond. The case "contained a litany of injustices, including police misconduct, prosecutorial deception, ineffectiveness of defense counsel, and untruthful witnesses," said Richard Dieter, head of the Death Penalty Information Center, in a statement.
"This is the story of an innocent man who went to death row because the entire system failed," Stull told HuffPost.
If the system had worked better, Stull and other supporters argue, Velez's court-appointed attorneys would have realized that Velez could not have possibly delivered the blows that killed the infant. According to records kept by the prosecutor's own medical examiner, there was clear evidence that baby had sustained the injuries when Velez was a thousand miles away, on a construction site in Tennessee. But the lawyers, Hector Villarreal and O. Rene Flores, didn't uncover or present that evidence to the jury.
There was also evidence that Moreno routinely hit her children, and that she had on one occasion thrown Angel onto a couch from five feet away. But the lawyers didn't call any of the witnesses with this information to testify.
Villarreal has since died, and Flores didn't respond to a request for comment from HuffPost on Wednesday.
Moreno, for her part, was arrested shortly after Angel's death. She testified against Velez in exchange for a chance to plead guilty to the charge of injury to a child, a crime for which the maximum penalty is 10 years in prison. She was released from prison in 2010 and was deported to Mexico, having been staying in the United States illegally.
Velez's court-appointed lawyers weren't the only people involved with the case who failed to do their jobs, according to Stull. After his arrest, Velez signed a police statement in which confessed to hurting the child. But the statements contained what Texas Monthly referred to as "curiously sophisticated language." Velez is functionally illiterate in both English and Spanish, and has an IQ of 65.
When it came time to determine his sentence, the state called as a witness A.P. Merillat, a former police officer described by The Texas Tribune as a "go-to expert" for prosecutors seeking the death penalty. Merillat suggested that Velez could endanger other prisoners if the state sentenced him to life without parole -- a claim later deemed misleading by a Texas appeals court.
Soon after Velez arrived on death row, Maurie Levin, a University of Texas law professor who follows capital cases, brought the case to the attention of the ACLU and the American Bar Association's Capital Representation Project. They, in turn, enlisted the firms Carrington, Coleman, Sloman & Blumenthal LLP and Lewis Roca Rothgerber LLP to work pro bono on the case.
At a hearing for a retrial in 2012, Velez's new lawyers argued that his old ones had fallen down on the job. Prosecutors came back with an unconventional retort, arguing that people in impoverished South Texas were entitled to a lower standard of defense than those in more prosperous precincts.
The judge, Elia Cornejo Lopez, didn't buy it. "A life in Cameron County is worth just the same as a life in other parts of the United States," she wrote in her ruling last year.
Although Lopez recommended a retrial, Velez didn't want to go back to court, so he pleaded no contest to the lesser charge of injury to a child. By accepting the plea, he gained his freedom and was reunited with his two children and other family members. Yet he still insists that he never laid a hand on Angel Moreno.
In a statement provided to HuffPost on Wednesday, Cameron County District Attorney Luis Saenz dismissed Brian Stull's comments as "full of half-truths."
"At no point did any court, trial or appellate, or any jury make any finding that Mr. Velez was actually innocent of murdering Angel Moreno," said Saenz. "It was and continues to be the position of the Cameron County District Attorney's Office that Manuel Velez did contribute to the death of Angel Moreno."
Velez and his family were not available for comment on Wednesday. But Stull said his own happiness was tainted by the knowledge that there may be other innocent people on death row who will never win their freedom. According to a widely cited study published in April in the Proceedings of the National Academy of Sciences of the United States of America, over 4 percent of inmates sentenced to death in the United States are probably innocent.
"Manuel had an army of lawyers working on his case," said Stull. "But there are almost 300 people on death row in Texas who do not have this level of representation."
CORRECTION: This article incorrectly attributed the argument to Flores and Villarreal that impoverished defendants are entitled to a lower standard of defense. That argument was advanced by the prosecutors. This article also incorrectly stated the name of one of the firms working on Velez's case. It is Lewis Roca Rothgerber LLP, not Lewis, Roca, Rothberger LLP.
REAL LIFE. REAL NEWS. REAL VOICES.
Help us tell more of the stories that matter from voices that too often remain unheard.