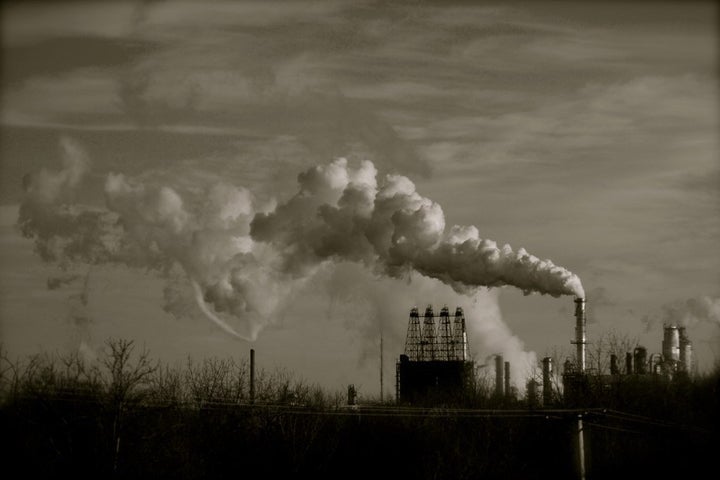 When you think about growing fields, healthcare, information technology and engineering probably come to mind. But there's another industry that has thousands of openings that companies can't fill fast enough: manufacturing.
Unlike the dirty, low-skilled manual labor jobs of the past, manufacturing jobs have changed significantly over the last few decades. As a result, many positions became obsolete. The resulting layoffs have left the impression that manufacturing can only provide an unsteady, uncertain career.
It's time for us as a nation to let go of the past and look to the future of manufacturing. Since 2009, the industry has grown significantly. In the last year alone, the Department of Labor reported that manufacturers added 225,000 jobs in the United States, making it one of the top industries for job creation. Manufacturers have continued to add jobs each month this year, including 25,000 jobs in July.
Today's manufacturing jobs require specialized skills -- and workers with the right training are in high demand. At City Colleges of Chicago, my manufacturing students have been offered jobs before they completed their program. I get calls every week from companies desperate for skilled employees. One asked for maintenance mechanics who can contribute to continuous improvement teams, another for a sheet metal worker who can program robotic laser cutters, and another who needs mechanics that can write "ladder-logic" programs for the PLCs that control automated assembly lines. And they're not alone.
The growth in manufacturing is threatened not by the economic crisis but by a lack of qualified applicants. That's right -- there are not enough trained Americans to fill the manufacturing jobs available in this country. In fact, Deloitte and The Manufacturing Institute reported in October that American manufacturing companies were unable to fill as many as 600,000 skilled positions.
Today's factories need employees who are qualified to set up, operate and maintain their computerized machine tools and robotic assembly systems. Factories are no longer filled with low-skilled workers on assembly lines. The products manufactured in the U.S. today are created on high-tech machines by workers who possess new digital skills along with all of the traditional mechanical and electrical skills. Manufacturers are searching for applicants who like working with numbers as well as their hands, applicants who can learn to program X,Y,Z coordinates into computer numerical control (CNC) machines and robots. Industry needs workers who can read blueprints and measure parts to accuracies of millionths of an inch.
Employers tell me that they need people who can come onto the floor ready to perform these high-tech tasks. Manufacturers no longer have the resources to teach the skills on the job -- which is how many factory workers in the past built up their qualifications. The good news is that people who are interested in this field can enter by making a relatively small investment in their education. Many high-tech skills can be picked up in a certificate program at a community college, though the more advanced education an applicant has, the higher salary he or she can command.
At City Colleges of Chicago, we offer certificate and associate degree programs in manufacturing technology. Many of our students are employed before they complete the program because as soon as they have obtained some of the necessary skills and certifications, employers are ready to hire them. My challenge is convincing them to stick around to earn their associate degree, which will accelerate their career -- and boost their salary.
Many of the employers tell me they want to hire employees who have the right technical skills as well as soft skills -- like writing, communication, strategic problem-solving and the ability to work on a team. Because of this feedback, we have incorporated many of these skills into our manufacturing classes. I also stress the importance of general education courses to my students so that they receive a well-rounded education that will help them advance in their career after they get their first job in the industry.
As factories continue to innovate and implement new technologies, the United States continues to be a world leader in manufacturing. According to the National Association of Manufacturers, U.S. manufacturing produces $1.7 trillion of value each year. This accounts for nearly 12 percent of the U.S. GDP and would make U.S. manufacturing the 9th largest economy in the world. According to the most recent NAM/IndustryWeek Survey of Manufacturers, more than 80 percent of respondents said they had a positive outlook for their company. This looks like an industry poised for continuing growth.
There are stable, well-paid careers to be had in manufacturing, as many of the graduates of City Colleges' program have already discovered. If we want to continue our country's new manufacturing boom, employers and educators will need to come together to develop the programs necessary to train and build a highly skilled workforce capable of getting the job done right.
Popular in the Community