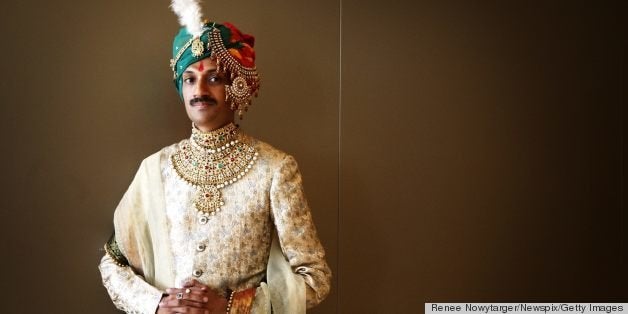 When he came out in 2006, it caused headlines. When he talked about his life as a gay man, it sparked national debate. His family disowned him. In the streets of India, he was burned in effigy. In America, Oprah Winfrey invited him to talk to the world about his experiences as a royal prince of the ancient state of Rajpipla and coming out in a modern India.
Prince Manvendra Singh Gohil's coming out may not amount to much to a casual observer from afar, but in India, a country with distressingly few out gay and lesbian icons in popular culture (including, and especially, Bollywood), it was a pivotal event. In fact, it was scandalous. That was, in part, because the prince's revelation flew in the face of several widely held misconceptions about being gay in India, where homosexuality is persistently tied to class and economic status. Being gay is often considered a perversion prevalent in slums. A gay Indian prince is more than just an anomaly. For many, it is categorically unthinkable. In contemporary India, his revelation shattered another illusion as well. Homosexuality is cast as a Western import, something "other" than Indian. The trouble was that the prince did not go to a school in the United States or Europe. In fact, he did not travel outside India until after he came out to his country.
Here, Prince Manvendra talks about what it was like to speak the unspeakable -- and about everything that has followed: the wrath of the people who loved him, their eventual acceptance, Oprah's invitation, the culture of New York's Fire Island and his organization Lakshya Trust, which has been changing lives and attitudes in India since then.
Nish Gera: I'm sure this is a question you've answered many times. What was the coming-out experience like? You did it back when being gay was technically illegal in India. How did you do it, and what were some of the immediate reactions?
Prince Manvendra: Well, I was fed up with living a double life, pretending to be straight. Moreover, marriage pressures were mounting on me for a second marriage after the failure of the first one. I happen to be the only legal heir to the throne of Rajpipla, and so there were a lot of expectations from the people of Rajpipla. I had been working on gay issues since 1995, and I wasn't satisfied with the acceptance level in our society. And then there is the common misconception in Indian society that being gay is tied to class and economic status. All this triggered me to take this step. I opened Pandora's box and was certain that my coming out publicly would spark a discussion on subjects which have always been taboo and connected to stigma and discrimination in the Indian society. The whole coming-out experience felt as if a huge burden of falsehood was released from my shoulder. I came out through the front-page headline of a local newspaper, which is supposed to be supported by a Hindu fundamentalist party. It was 14th of March 2006, and it triggered a virtual earthquake all over India. The immediate reaction was that my effigies were burned by the local people of Rajpipla, who shouted slogans in public to strip me of my title and to outcaste me and bar me from being invited for public functions.
Gera: How have you seen things change in India since Section 377 (the archaic British-era law criminalizing homosexuality) was repealed in 2009?
Prince Manvendra: The repeal of Section 377 was so widely publicized that most Indians didn't even know there was a law criminalizing homosexuality. However, it triggered lots of debates on TV that started to bring homosexuality to the mainstream conversation in society. It helped society to understand the issues involving gay people, which increased the acceptance level.
Gera: Isn't it a problem that there isn't a word for "gay" in Hindi?
Prince Manvendra: The word "gay" in India is seen as a Western import. There are homosexuals who don't identify themselves as gay men. There is an entire coded secret language spoken, in that there are words for "active," "passive" and "versatile" too. However, the literal translation of "homosexual" in the Hindi language is "Sumlaingik." "Sum" means "same," and "laingik" means "sexual."
Gera: A huge number of gay men and women in India are married to people of the opposite sex. What is life like for them?
Prince Manvendra: Our survey has shown that almost 75 percent of gay men in India are married to women. Most of these marriages are forced and arranged by parents, largely through emotional blackmail. They are forced to live a dual life, and when it goes beyond their control, the marriages end in divorce. Because of this pressure to get married, many gay people attempt suicide or suffer from depression and other mental health problems.
Gera: I heard about the project for female partners of gay men that you are involved in. Tell us more about that.
Prince Manvendra: My organization Lakshya Trust was the first organization to start working with wives of gay men. It all started when we were doing a RCH (reproductive child health) project and one of the wives confided in us that she knew her husband is gay. Now we employ several women as our peer educators, who educate similar women on issues of being married to gays. Most women have told us that they are secure if their husbands are gay so long as they are giving them physical, mental and financial security. They prefer that their husbands go to men and not to women, since their male counterpart can never get pregnant and, since gay marriage is not legal in India, their marriage is safe. Due to overpopulation in India, lots of families undergo family planning operations so that they can't bear children, and in the absence of condom usage, wives are at a greater health risk if their gay husbands have had unprotected sex with their boyfriends. We do a lot of counseling and partner treatment for sexually transmitted infections for these women.
Gera: How was it being on Oprah? Do you think that helped change perceptions about gay people in India, given that Oprah has quite a viewership in India as well?
Prince Manvendra: The invitation by Oprah was a turning point in my life. It greatly influenced the perception of a lot of people in our society who are her fans, and they realized that they must start rethinking issues related to homosexuality.
Gera: What is the role that Bollywood can play to change attitudes?
Prince Manvendra: Bollywood is very popular in Indian society, and lots of actors are considered as role models and icons. Bollywood has started changing its role toward homosexuality. Initially it used to portray gays as jesters or objects of ridicule. Nowadays more serious gay issues are being portrayed on the screen. This will surely help mainstreaming homosexuality in Indian society.
Gera: How was it being on Fire Island for the first time?
Prince Manvendra: Fire Island actually set me on "fire"! I had heard lots about it, but experiencing it made me realize why it is called Fire Island. For the first time I experienced complete freedom and no need or desire to be "undercover."
Gera: Tell us about the Lakshya Trust.
Prince Manvendra: Lakshya Trust is the first community-based organization in the state of Gujarat in western India, which was started by a group of four friends to work on gay issues. It is being funded and supported by the Department of Health and the government of Gujarat for HIV prevention and awareness amongst the gay and transgender population. It has three branches with almost 250 full-time and part-time staff, and it has reached out to more than 10,000 people. It was honored with the prestigious Civil Society Awards by UNAIDS in 2006 for outstanding contribution towards HIV control. It also works on other gay issues, such as mental health issues, empowerment, care and treatment of persons living with HIV/AIDS, old age issues, etc. For more information, one can visit lakshya-trust.org.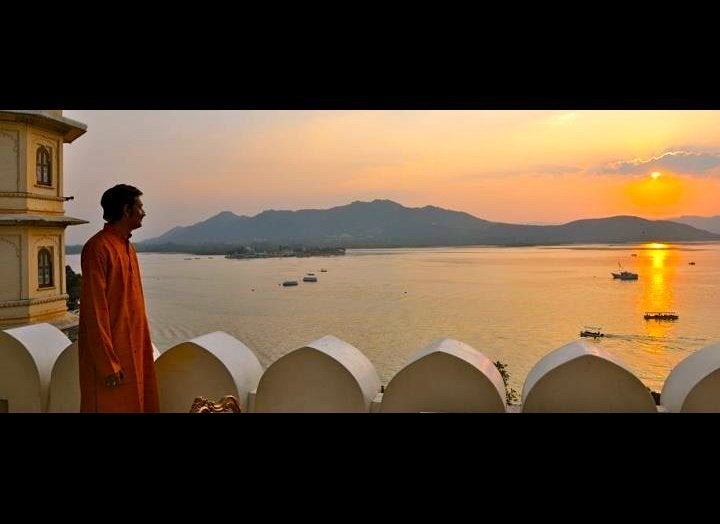 Life As A Gay Prince In India
Prince Manvendra is expanding his work into America and the rest of the world through Ekta Transglobal Foundation, a 501(c)(3) nonprofit. For more information, and to support his work, please visit ektatransglobal.org.
Related
Popular in the Community