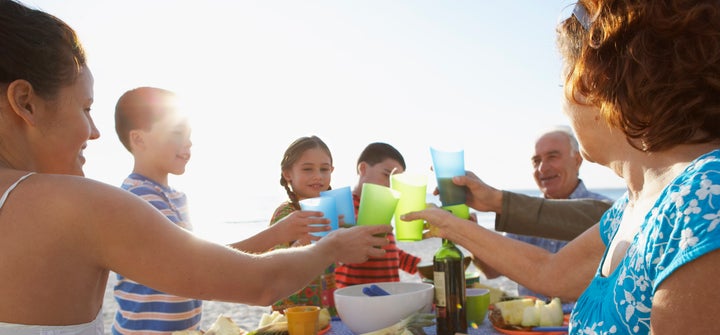 What would you do with an extra 30 years of life? A new survey shows that while Americans do have some life regrets, they'd welcome the opportunity to live their lives differently with increased longevity.
Allianz Life commissioned a study of 3,000 Americans and found that around one in three respondents said they had some major life regret -- whether it was their choices in education, career or where they lived. While that may sound depressing, the survey also had a more heartening finding. More than nine in 10 Americans said they'd welcome the chance to live an extra 30 years. The best part? They'd use their years to chase their dreams and literally live like there's no tomorrow.
According to the Centers for Disease Control, U.S. life expectancy at birth has increased around 30 years since 1900, going from the late 40s to the late 70s. Nearly half of respondents said they'd take a nontraditional route in life with their extra years, following some passion they'd failed to pursue earlier, whether it was volunteering, a new career or a return to school.
Delving deeper into what regrets Americans had, the top three were not following their dreams, not taking career risks and wishing they'd been gutsier. 
But added longevity, respondents said, would allow them to do things like travel more, live somewhere different and take those all-too elusive risks. 
Increased longevity is something that's swinging upwards, with more people living to 100 than ever before, according to reports. 
"As Americans come to terms with the fact that they'll likely live an extra 30 years, they have the opportunity to look back and evaluate their past decisions and consider the newfound possibilities for the future afforded by time," Katie Libbe, Allianz Life Vice President of Consumer Insights, said in a release.
But while extra time can certainly mean more opportunities for new risks and experiences, it does also mean better financial planning to afford the added years of life. 
Calling all HuffPost superfans!
Sign up for membership to become a founding member and help shape HuffPost's next chapter
BEFORE YOU GO
PHOTO GALLERY
16 Foods Good For Longevity