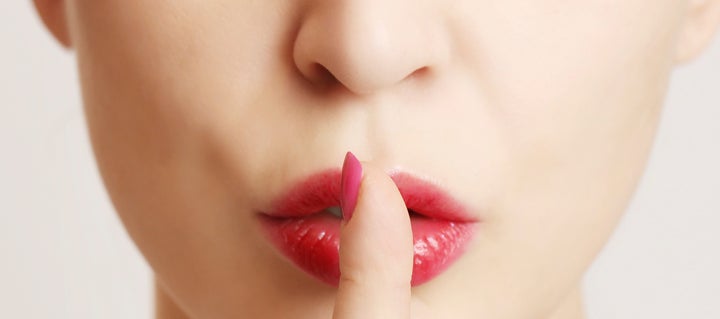 Sure, we believe in gender equality... but don't call us feminists.
That's the gist of a poll published on Jan. 27, conducted by the Washington Post and the Kaiser Family Foundation.
The survey included a sample of 1,122 women and 488 men over the age of 18, and the findings were telling: 44 percent of participants said they were either "Not Feminist" or "Anti-Feminist," but 94 percent of participants "believe that men and women should be social, political and economic equals."
Hmm....Seems like there's a disconnect. (For those who need a refresher, feminism means the economic, political and social equality of the sexes.)
The poll also indicated that an alarming number of people not only don't know what feminism means at its core, but also believe that the movement "unfairly blames men for women's challenges." Forty-six percent of participants said they believed that yes, feminism is harmful to men.
Reminder: a patriarchal system can hurt men, too, by perpetuating the idea that masculinity means physical strength, money, and lots of sex. Luckily, for dudes everywhere, in the pursuit of social, political and economic equality, men benefit.
The survey also showed that the stereotype of the "angry feminist" still looms large. When asked to select which of the following words described feminism in the U.S. -- optimistic, angry, outdated and empowering -- 43 percent of participants described "feminism" as "angry." (Side note: when did being angry about long-standing, structural inequalities become such a bad thing? A little anger can go a long way when it comes to social change.)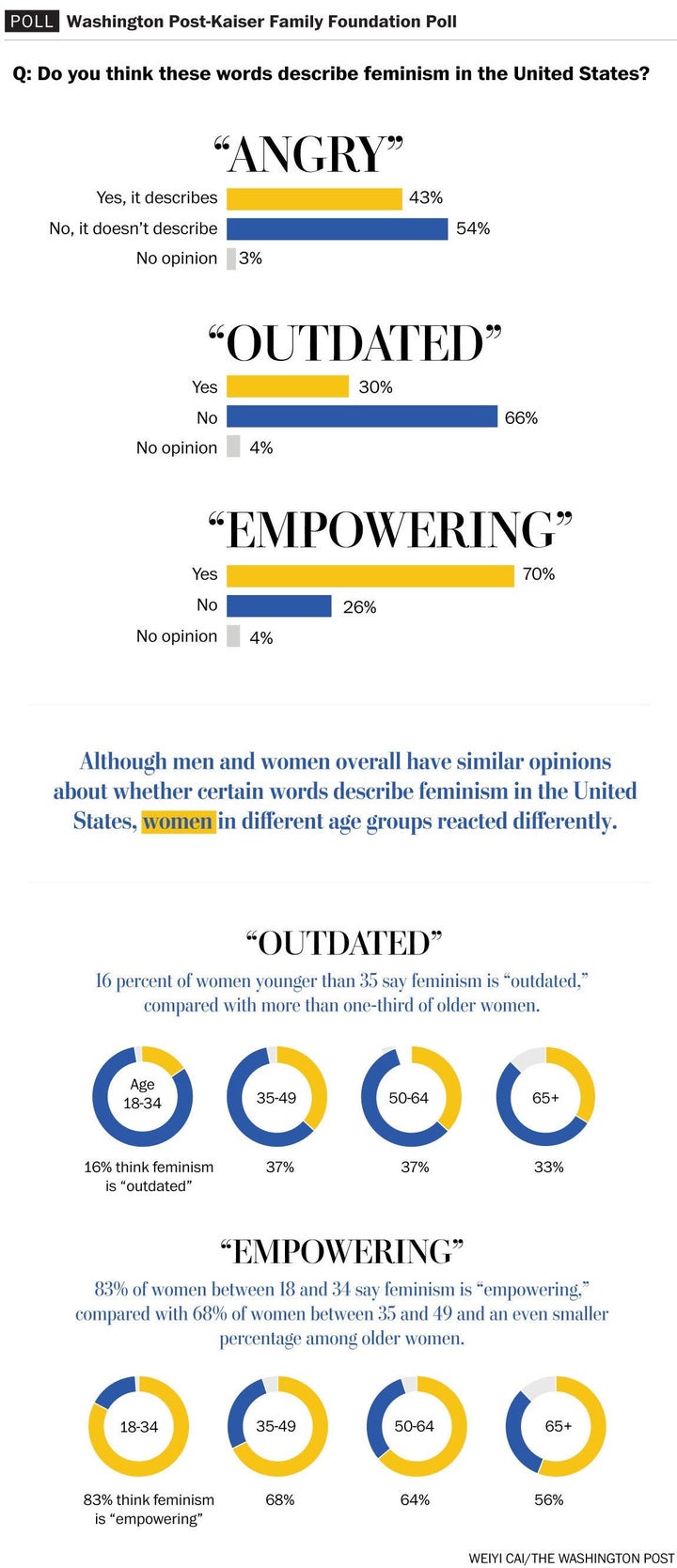 Negative stereotypes about outspoken feminists are nothing new, and those stereotypes are sprinkled in the most unassuming of places. Even the Oxford English Dictionary perpetuates the idea of "rabid feminists," and the "shrill" voice of a "bossy, meddling" woman. The fear of being categorized as an "angry feminist" may be the reason that, while the majority of participants believe in gender equality, they would rather quietly agree with the fundamental definition of the movement without having to identify with it.
Sadly, until we can divorce feminism from the stigma that seems to surround the term, many who might be allies to the cause will remain hesitant to claim it.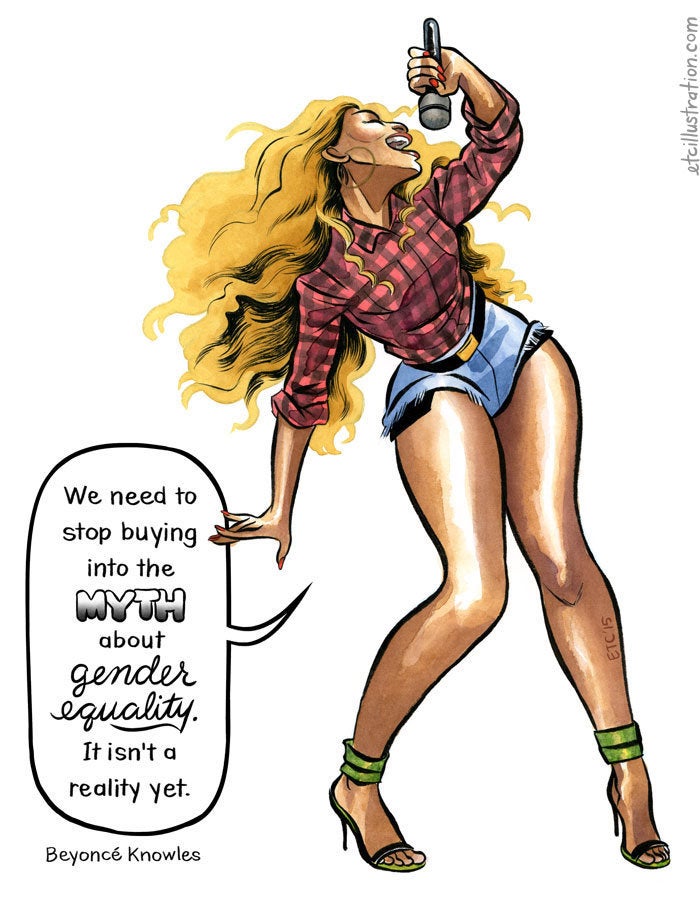 10 Women On Why Feminism Still Matters
Popular in the Community