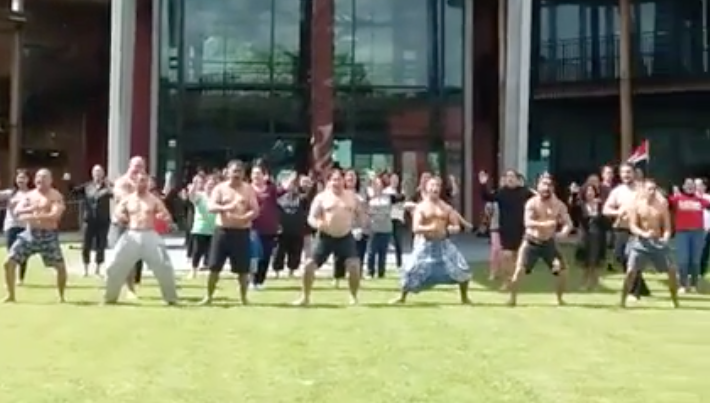 An indigenous community is making a powerful statement through social media.
Many Māori, the native people of New Zealand, have taken to social media to stand in solidarity with the Standing Rock Sioux tribe, which is protesting the construction of the Dakota Access Pipeline — a 1,172-mile oil pipeline the tribe believes will pollute its water supply and destroy culturally significant sites.
"We need to show them the power and strength of indigenous international unity.""
The Māori are showing their support by posting hakas, a traditional war dance that the Māori would perform on the battlefield, to a Facebook group called Haka with Standing Rock, which currently has over 11,000 members.
"When one group of relations is being hurt, [abused], being bullied, being ripped off, we all feel that, especially us as Māori, we are very much a leader to the indigenous people," Nikora told Radio New Zealand.
Since the page started just a few days ago, Māori of all ages have posted hakas, many of which have gone viral, like this one that has received over 24,000 reactions and over 17,000 shares:
Myron Dewey, a Native American who has been heavily involved with the protest, is believed to have inspired the page when he posted a video on Facebook asking for the Māori for help on Oct. 26, reported News Hub, a New Zealand-based news source.
"We need to show them the power and strength of indigenous international unity," he says in the video.
Others have also used the social media platform to show their support for the Standing Rock Sioux's protest.
On Monday, hundreds of thousands of people checked into Standing Rock Indian Reservation via Facebook, though the bulk weren't actually there. The idea, according to one Facebook post, was to throw off the police.
Related
Before You Go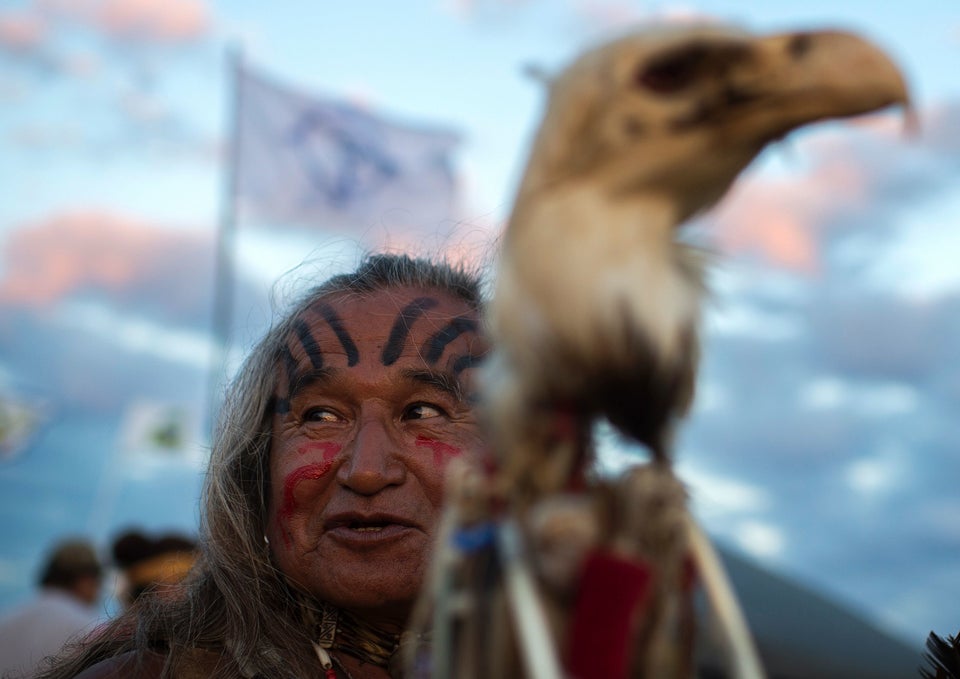 North Dakota Pipeline Protests
Popular in the Community