You might think life here in America is expensive. But it turns out that when compared to the rest of the world, the U.S. doesn't even make the list of the 20 most expensive countries to live in.
Thanks to a new infographic from Movehub, a site that provides information to those looking to move abroad, we can see clearly whose wallets have it worst off. The graphic includes a number of maps showing which nations have the highest cost of living, based on the average price of consumer goods in each country.
Here's how the cost of living stacks up worldwide: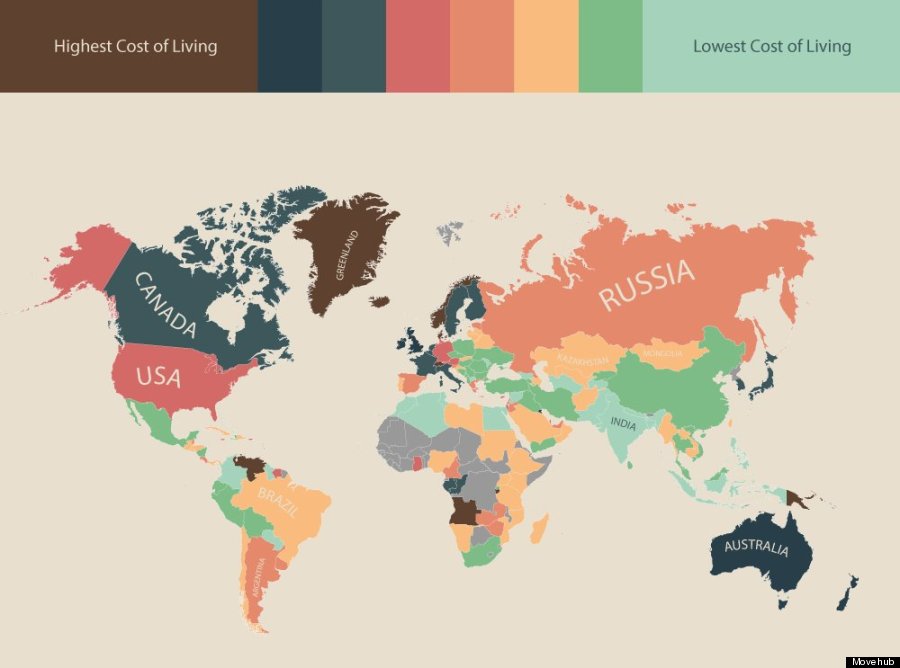 Western European countries count among the most expensive places to live. Switzerland's cost of living is highest, barely edging out Norway, a country well-known for being harsh on checkbooks.
This close-up map shows how European nations compare to one another: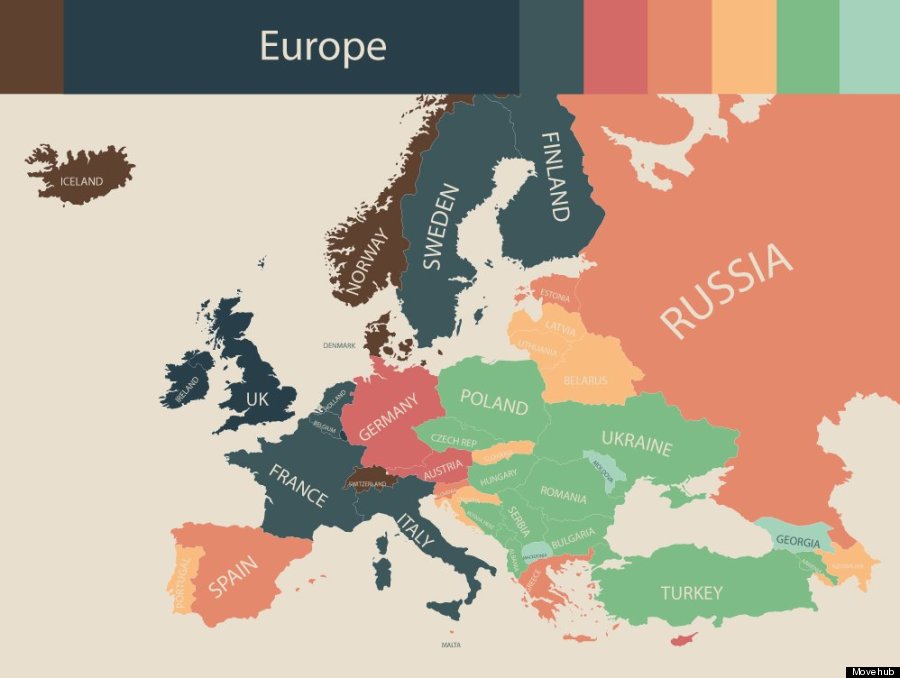 By contrast, the cost of living in the U.S. is cheaper than at least 20 other countries, including Canada, Australia and the U.K.
Here's how North America looks: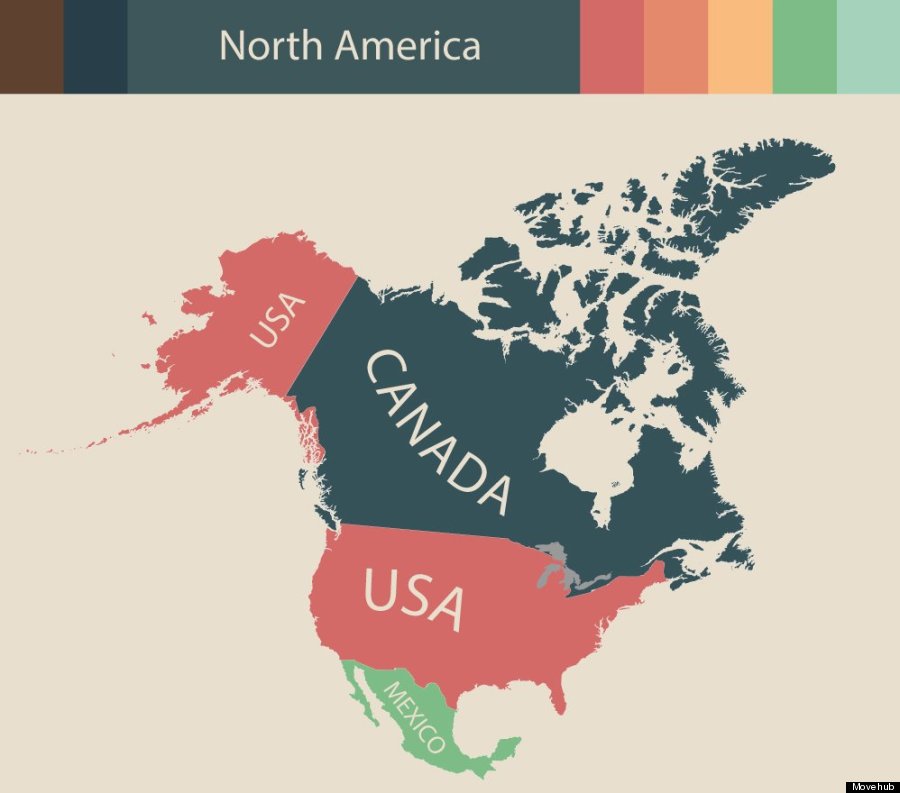 Movehub created the maps using data from Numbeo, a website that crowdsources the prices of consumer goods across the globe. Numbeo users submit price data from a variety of sources, including supermarket and taxi company websites, government institutions, press reports and more. The Numbeo data used in Movehub's maps were collected between July 1, 2013 and Jan. 2, 2015, but does not include rent or mortgage payments.
Still, as Consumer Reports points out, the number of user submissions on Numbeo varies from country to country, so it's best to take the rankings with a grain of salt.
Below are the 15 countries with the highest costs of living, according to Numbeo's data. The living costs in each country are measured against a base of 100, which represents New York City's cost of living. For instance, the data show that living in Switzerland is just over 26% more expensive than living in New York City.
Switzerland - 126.03
Norway - 118.59
Venezuela- 111.01
Iceland - 102.14
Denmark - 100.60
Australia - 99.32
New Zealand - 93.71
Singapore - 93.61
Kuwait - 92.97
United Kingdom - 92.19
Ireland - 92.09
Luxembourg - 91.78
Finland - 89.68
France - 88.37
Belgium - 87.22
Correction: A previous version of this article said that the data was collected between June 2013 and December 2014, based on information provided by MoveHub. Numbeo clarified later that the data was collected between July 1, 2013 and Jan. 2, 2015.
Related
Popular in the Community