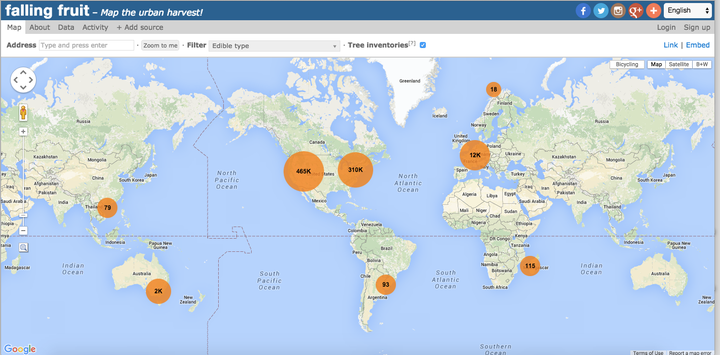 The ways we get our food these days sure have changed a lot, with technology dramatically affecting the way we catch or grow our next meal.
So isn't it about time foraging was changed too?
An interactive crowd-sourced map called Falling Fruit allows urban foragers to map out and review locations around the world where the public can find free fruits, vegetables and herbs growing in their area.
There are also listings for free markets and dumpsters that potentially contain edibles -- 2,181 dumpsters, to be exact.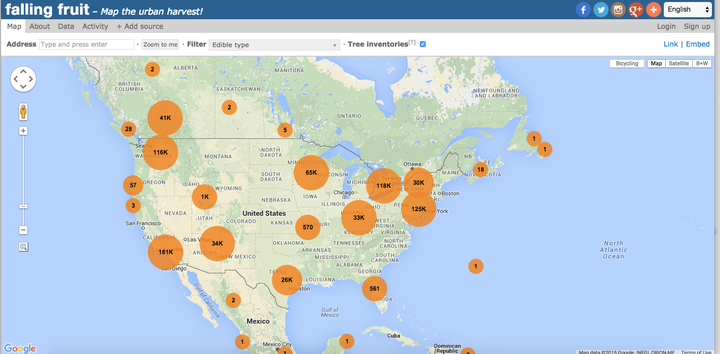 The volunteer-run nonprofit, based out of Boulder, Colorado, currently boasts 1,317 different types of edibles in more than 790,443 locations.
The U.S. easily has the most posts, with 465,000 locations flagged on the west coast -- most being in southern California and Washington state -- and 310,000 in the Northeast.
Outside the U.S., western Europe has the second most locations with 12,000 listings, followed by 2,000 in Australia, 115 off Africa's south-east coast, 93 in northern Argentina, 79 in Thailand and 18 in Finland.
"Some of the best mangoes in Panama!" one review for a mango tree along the Panama Canal reads.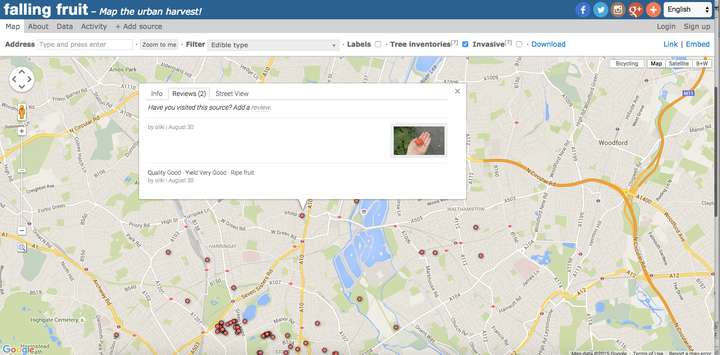 A review for a mango tree on Reunion Island in the Indian Ocean reads: "The tree is right beside the road, mangos on the floor. Watch out for the ants, they really bite!"
According to the website's public database, the most common plants listed are honey locust trees, followed by small-leaved linden, sugar maple, cherry plum and ginkgo trees.
There are also more recognizable food items listed, like apples, pears, cherries, olives, pecans, and even places to find fish.
The website, which launched in 2013, states that its goal is to offer "not just a free lunch" but to "facilitate intimate connections between people, food, and the natural organisms growing in our neighborhoods."
It advises that the map won't be 100 percent accurate, but that's why they encourage the public to help with its edits and reviews. Some users even share photos of their finds.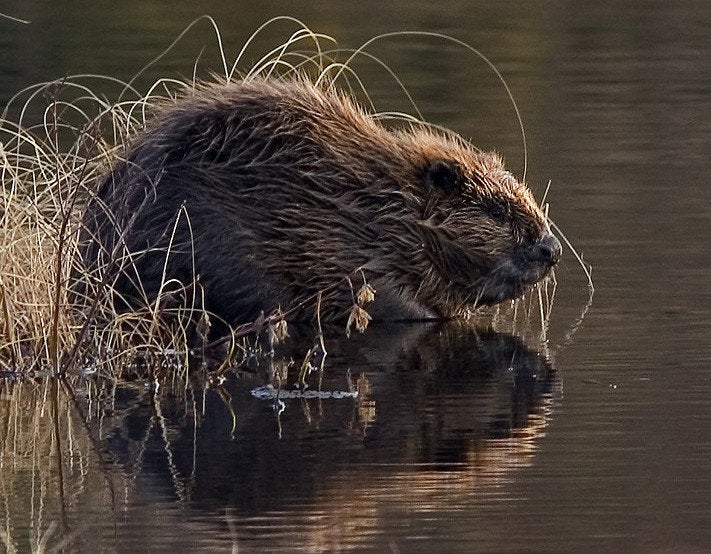 Gross Ingredients In Processed Foods
Related
Popular in the Community