"I was always interested in maps and infographics," Martin Vargic told The Huffington Post, "and the elegant, multilayered way they can portray large amounts of information about the world we live in."
Vargic is a 17-year-old artist from Slovakia who's, effectively, obsessed with maps. He spends three to four weeks crafting his intensely intricate visualizations, unique maps that represent big ideas about the way we live, rather than the actual places we populate.
Take for example, his map of literary genres: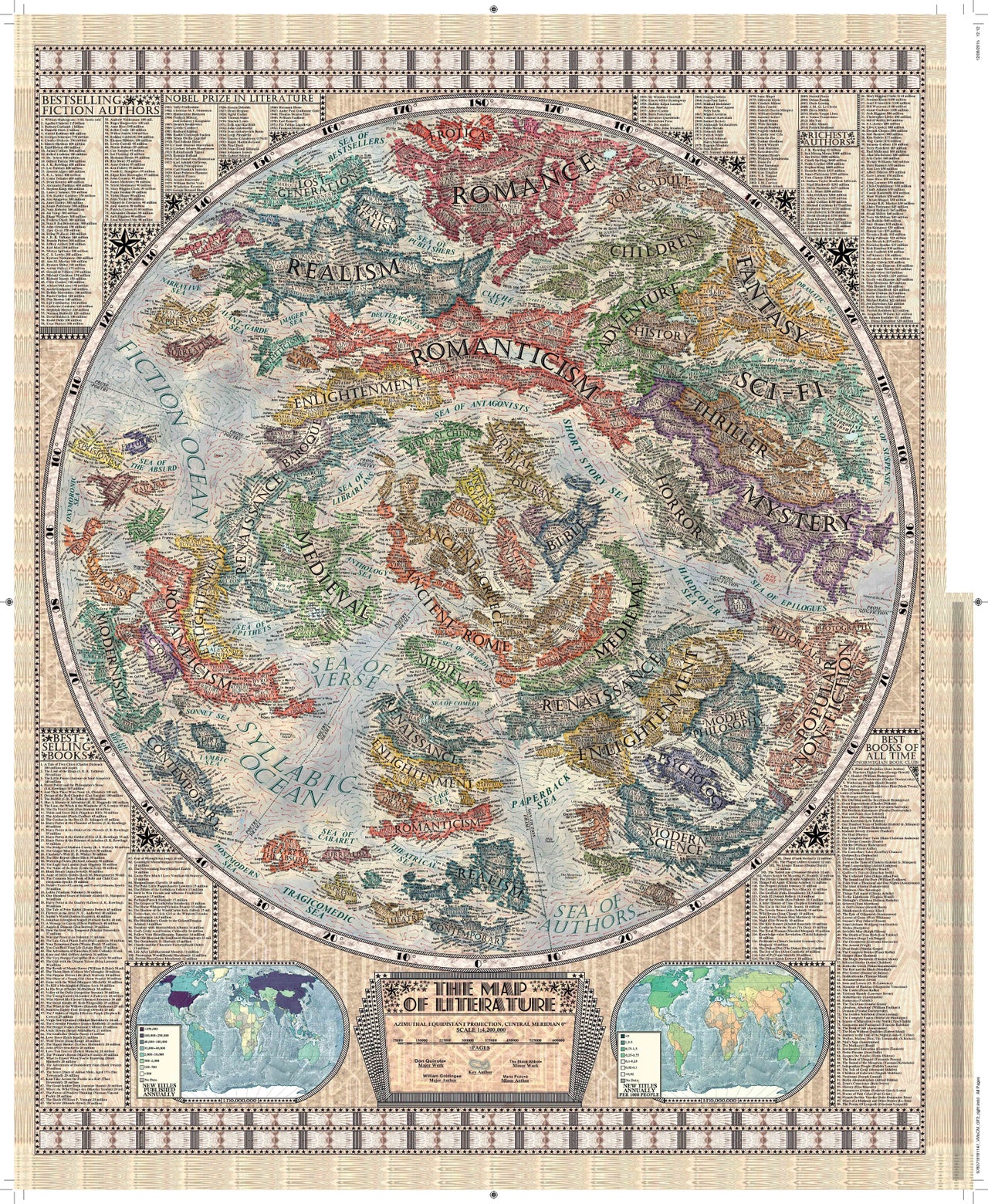 Book nerds should appreciate his comprehensiveness. Below, we've zoomed into some of the genres Vargic has highlighted, including everything from romance and YA to Medieval Arabic and popular non-fiction. Grouped into constellations of "land masses" reminiscent of an atlas, his maps show where the various genres overlap and which authors and titles make up each area.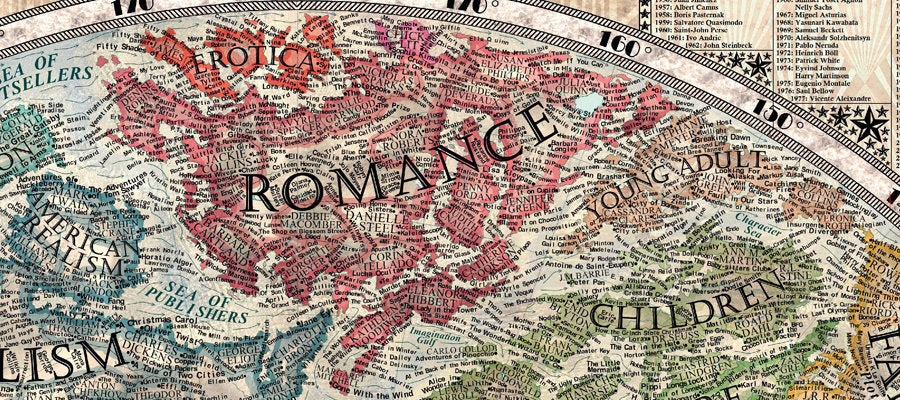 Can you spot John Green? How about The Importance of Being Earnest?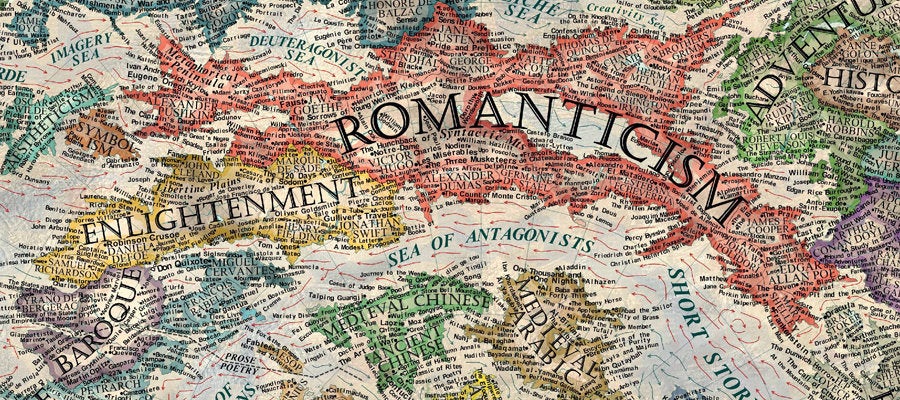 Beyond literature, Vargic -- who began making infographics when he was 9 years old -- has tackled topics as particular as international stereotypes and as broad as the Internet. Those and many more of his maps (maps of YouTube, gaming, music and sports) will be featured in Miscellany of Curious Maps, published by Penguin Random House in the UK this month.
See more of his literary map, close up, below: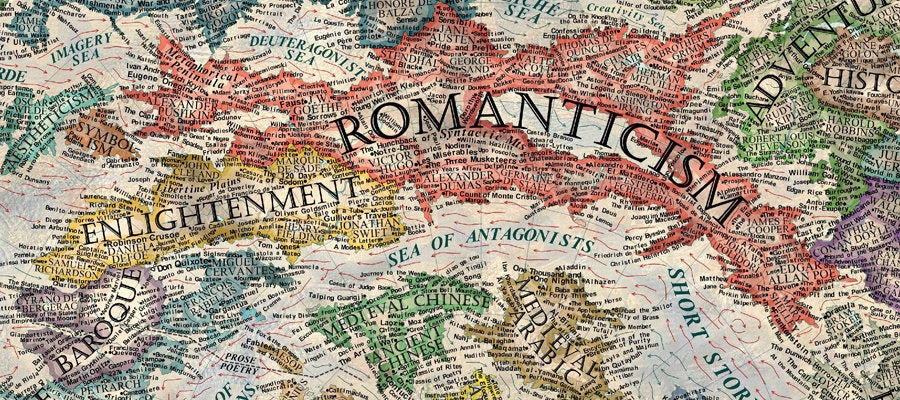 Map of Literary Genres
Related
Popular in the Community