This could be the nextyuuuuuuge thing.
New dating siteMaple Match helps Americans find a Canadian partner for a special mission -- to "save them from the unfathomable horror of a Trump presidency."
And the service's tagline? "Make dating great again," natch.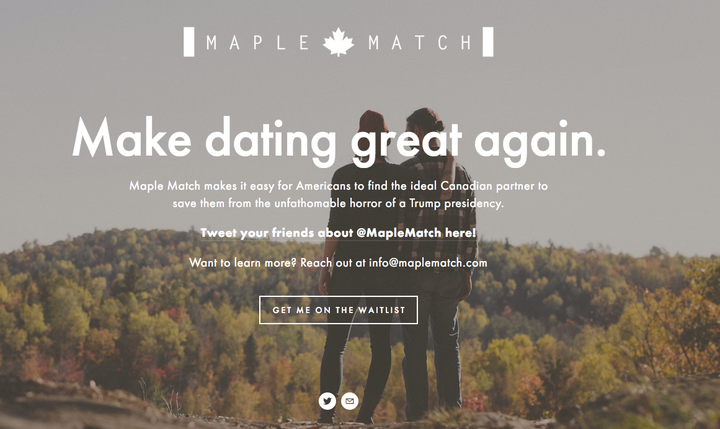 The site launched about a week ago and the app hasn't even been released yet, but the concept has already proven popular, NBC News reported. Thousands of people have already signed up to nab a spot on the waitlist and this past Friday, the site had 200 sign-up requests an hour.
"This is about finding the right partner and not caring if they're on the other side of the border," CEO Joe Goldman explained to The Guardian. "You should go to a place where you'll be happy. For a number of Americans, in the event of a Trump presidency, that place would be Canada."
Currently, users can register by filling out their information and indicating their U.S. or Canadian citizenship on the site. By clicking a "save me from this madness" button, they can submit their sign-up request. There's no fee.
The 25-year-old CEO from Texas told NBC News that he was inspired to create Maple Match after friends of his mentioned moving to Canada if Trump actually wins in November.
"I thought to myself, 'Given the current political situation, this could bring Canadians and Americans closer together,'" he said.
Goldman, who's even signed up himself, said that he's received requests from both the U.S. and Canada. And people seem pretty darn excited about the idea.
"Americans are using this as a serious opportunity to meet Canadians. People have been sending me paragraphs of explanation. People have been sending me pictures of themselves," he told the Guardian. "I've had people begging me to start this. We're not just building an anti-Trump app. We're building something that connects people across borders, and that's something that has the potential to grow."
Of course with a dating site inspired by fear of a Trump presidency, one wonders if Maple Match will still thrive if Trump isn't elected. But Goldman assured the Guardian that there's still a place for the dating service, regardless of what pans out. And it all comes down to love.
"It's funny thinking that if Trump goes away there will be no more Maple Match," Goldman told the outlet. "But while the humor is there to generate attention, what will ultimately interest people is their passion for finding someone who means something to them."
Before You Go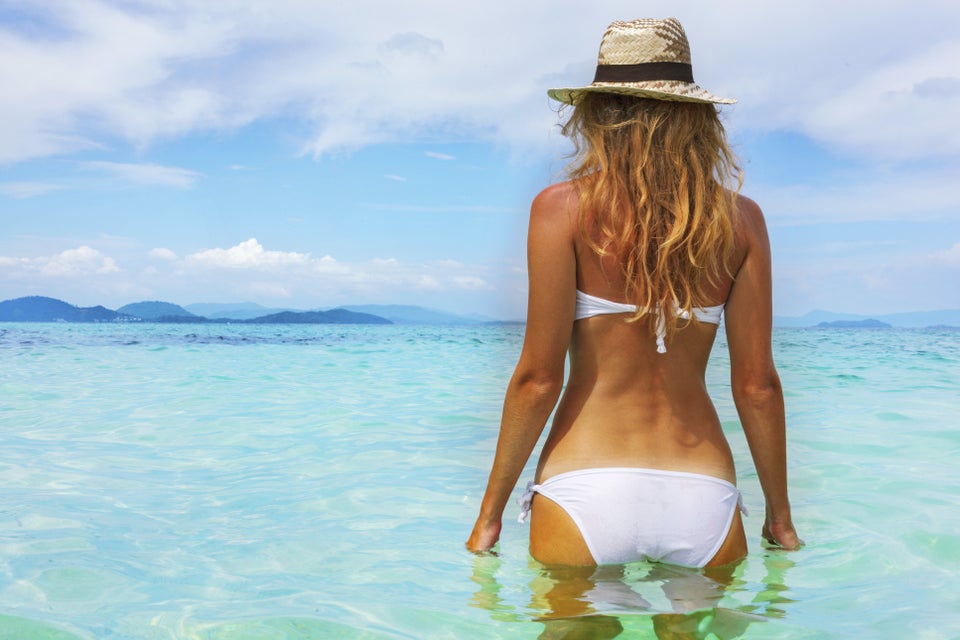 How To Give You Dating Profile A Makeover
Popular in the Community