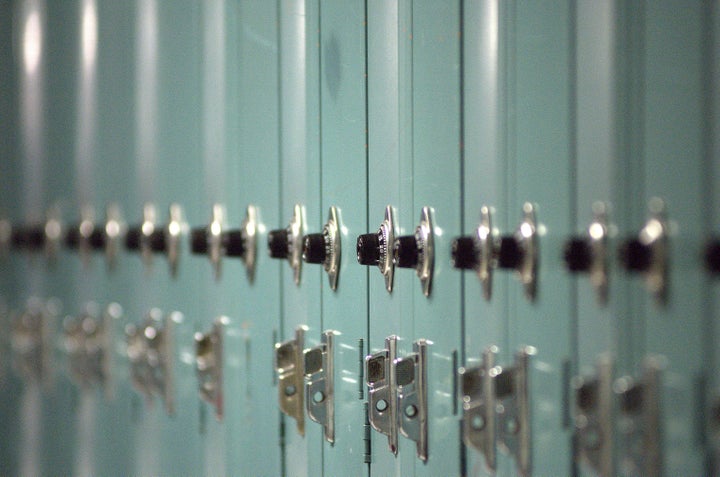 There has been no shortage of topics to discuss since Missouri's Maplewood Richmond Heights High School principal Kevin Grawer started a Student Group on Race Relations (SGORR) last year. First there was the killing of Michael Brown, a local black teen whose death took place not far away from the high school's district. Then this year, just a few hours away, protests broke out at the University of Missouri after a series of racially charged incidents. Teenage students who partake in SGORR --- a voluntary club -- unpack it all through discussions at their weekly meetings.
Club discussions "make me think twice about how I view different things or situations that are happening, in terms of who does this affect, and how is this going to affect the rest of us?" ninth-grader Tamar Crump said.
Tamar is part of a small but dedicated group of students who regularly attend SGORR meetings, which are typically student-led. At Maplewood Richmond Heights school, which has a diverse student population -- about half white, 40 percent black and 10 percent Asian and Latino -- the club allows students to dissect issues that are impacting people in the world around them, as well as in their own classrooms.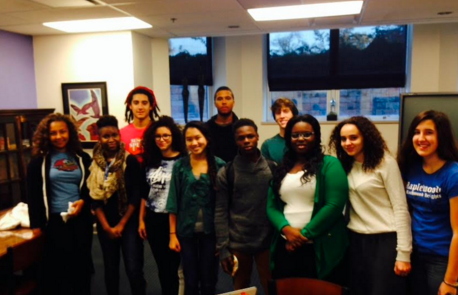 Grawer started the club last year, after visiting Shaker Heights High School in Cleveland, Ohio, and watching a similar club in action. The killing of Michael Brown, which set off a wave of local protests and civil unrest, increased the urgency to start a constructive initiative in Maplewood.
Grawer believes the club is having a positive impact on school culture, and he has evidence to boot. For years Grawer has distributed a school culture survey to students, and asked them if they see their school as respecting individual diversity. This year, the number of students who answered "yes" jumped.
"The numbers were ridiculously high -- it was something like 95 percent," Grawer said. "And for any question you ask high schoolers, to get 95 percent is really rare. To get that kind of response, I think, was a reflection of our group and the fact that the kids know it's there. It's always an option for them."
The topics discussed in SGORR have ranged from this Cheerios ad featuring a mixed race family, to the protests at Mizzou, to the various stereotypes that persist about different racial groups, to the school-to-prison pipeline.
For tenth-grader Lilyan Whitfield, the club has helped her unpack her identity as a biracial student.
"I am on the border of white and black ... I felt like if I talked about [my identity] from one point of view, then I would be scolded," Lilyan said. "I wasn't really comfortable about it.
"I used to just identify as black because that's the race that most people at my old school used to be and it wasn't as accepting," she continued. "Now being at Maplewood I feel like I can open up about being biracial and people won't judge me for it."
Research supports the idea that educators should foster and have their own tough conversations about race. A January paper from the Discipline Disparities Research to Practice Collaborative looked at the discipline gap, where black kids are punished more harshly than white kids for the same behavior, and encouraged teachers to examine and discuss their own potential racial biases in order to help eliminate this disparity.
"For schools to begin to look at their own data [on who they suspend] is really important," Russell Skiba, professor in the school psychology program at Indiana University, told HuffPost at the time."If we just present that data cold, it's very difficult for folks to have those conversations. Folks will say, 'When I see these disparities, I feel like I'm being called a racist.' That's not the point at all. The point is to say, what is creating these issues?
"The second step is having some general conversations," he added. "Who is disadvantaged? Where did these stereotypes come from? ... Then we can talk about specific instances like, 'This happened when I was dealing with Josh in my classroom.'"
For Grawer, the idea to start a forum where students can discuss race just seemed like "probably an obvious thing to do."
"It doesn't seem like we're doing anything groundbreaking whatsoever," Grawer said. "It makes perfect sense for our time and place in history."
Popular in the Community