President Donald Trump spent the weekend with his favorite people: the dues-paying members of his Mar-a-Lago Golf Club, which costs $200,000 to join, and their friends.
Over the weekend, Trump was reportedly spotted golfing at the Trump International Golf Club and greeting Mar-a-Lago guests. He attended an Easter service on Sunday at the Episcopal Church of Bethesda-by-the-Sea with his wife, Melania, son Barron and daughter Tiffany before returning to Mar-a-Lago to join his eldest sons, Donald Jr. and Eric, and their families for the club's annual Easter brunch and egg hunt.
Pictures of wealthy Mar-a-Lago guests, standing with or near the president, made the rounds on Twitter, sparking quite a bit of commentary:
Although the White House Easter Egg Roll is scheduled for Monday, it will likely take place without all the parked Bentleys, Rolls Royces, Jaguars and Ferraris.
Due to his many visits to Mar-a-Lago, Trump has racked up an estimated $22 million travel tab in less than three months and is well on his way to spending more in a single year than Barack Obama spent on travel during all eight years of his presidency. CBS News reported last week that the Secret Service also spent $35,000 on golf cart rentals since the inauguration just to follow the president.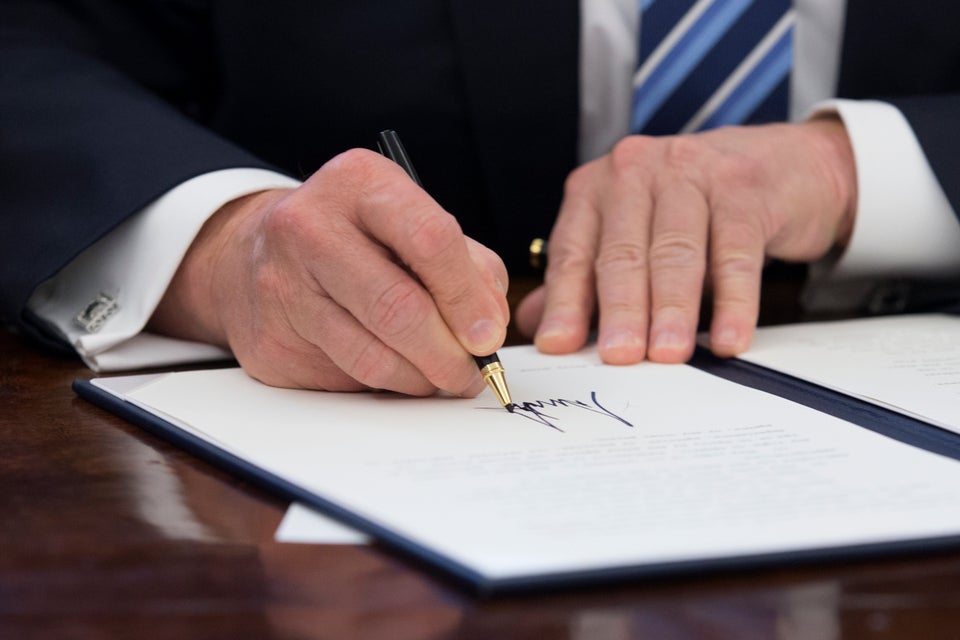 Donald Trump Loves Signing Things
Popular in the Community