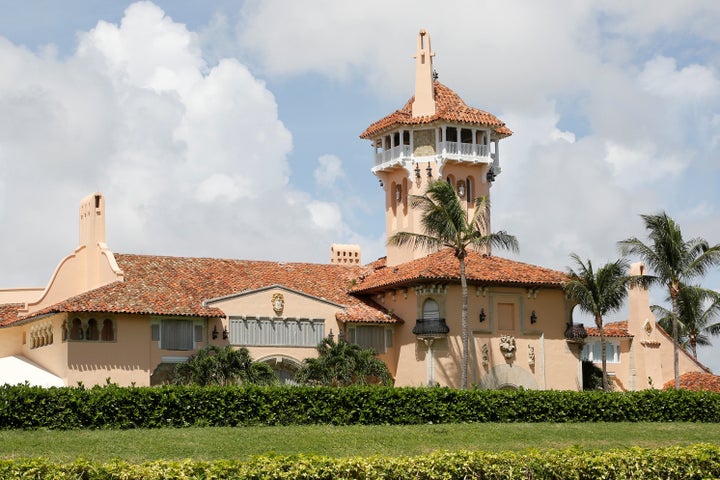 WASHINGTON ― Federally insured property in Florida is in the crosshairs of potentially catastrophic Hurricane Irma ― including President Donald Trump's Mar-a-Lago estate in Palm Beach.
The property has a flood insurance policy through the National Flood Insurance Program, a Federal Emergency Management Agency spokesperson told HuffPost. The program provides affordable insurance in flood-prone zones where private insurers have traditionally refused to insure properties because they're so vulnerable.
The Mar-a-Lago club's policy, which is insured to the Trump Organization and Donald J. Trump Revocable Trust, is not subsidized and is classified at a full-risk rate for the applicable flood zone, the FEMA spokesperson said.
A property covered at the "full-risk" rate means that its owner is paying a rate that reflects the full risk of flooding up to a certain coverage amount. Older properties can be "subsidized," meaning their rates do not necessarily reflect the full risk for those properties. The 1968-era National Flood Insurance Program, or NFIP, offers a mix of rates.
NFIP as a whole has been criticized for not charging enough to cover the expected costs of liabilities. It also consistently does not bring in enough money to pay out the properties it insures, and owes around $25 billion to the U.S. Treasury. Based on policies that went into effect on Aug. 31, 2016, the program is projected to have a one-year shortfall of $1.4 billion, according to a Congressional Budget Office report published this month.
"If [NFIP] was a regular insurance company, they would have been in receivership," Burl Daniel, an insurance expert witness from Texas, told HuffPost. "But it's a political football because of the people who live on the coast."
"The program was already in trouble" before Hurricanes Harvey and Irma began approaching the U.S., said Karen O'Neill, an associate professor at Rutgers University who studies how policies about land and water affect government power.
"It became super in trouble after Katrina, and Sandy was another blow," O'Neill said.
Mar-a-Lago, Trump International Golf Club in Palm Beach and Trump National Golf Club in Jupiter are all closed in advance of Irma, a Trump Organization spokesperson said. (She did not respond to the question about insurance.) Irma, one of the largest storms ever recorded, is expected to hit Florida this weekend.
"It would be outrageous for somebody who is denying the reality of climate, who is undercutting our ability to minimize the effects, to then turn around and be a recipient of federal largess."
Mar-a-Lago has weathered hurricanes before. According to an Associated Press investigation, Trump claimed that he received a $17 million insurance payout for the estate in 2005 due to damage from a series of storms, but said he pocketed some of the money instead of using it to rebuild. Trump once boasted in a deposition that he had a "very good insurance policy," apparently in reference to private insurance. (The FEMA spokesperson declined to comment on whether Mar-a-Lago was also insured by NFIP at the time, as that is "not publicly available information.")
A group of Democratic lawmakers introduced a bill in June that specifically aimed to block Trump properties from receiving any federal subsidy for flood insurance coverage. The name of the bill ― the Prohibiting Aid for Recipients Ignoring Science, or Paris, Act ― riffs off the Paris climate accord, an agreement from which Trump withdrew that same month.
As FEMA noted, the NFIP policy for Mar-a-Lago isn't explicitly subsidized. (HuffPost did not ask the agency about policy details for other Trump-owned properties in Florida.) But Democrats say the Paris Act, which is not expected to pass anytime soon, is about the larger principle.
"It would be outrageous for somebody who is denying the reality of climate, who is undercutting our ability to minimize the effects, to then turn around and be a recipient of federal largess," said Rep. Earl Blumenauer (D-Ore.), who introduced the House bill.
"We need to stop building in places where nature shows repeatedly that they're not wanted," he added. "We need to stop making it worse, and we need to put in place programs to try and minimize damage."
Before You Go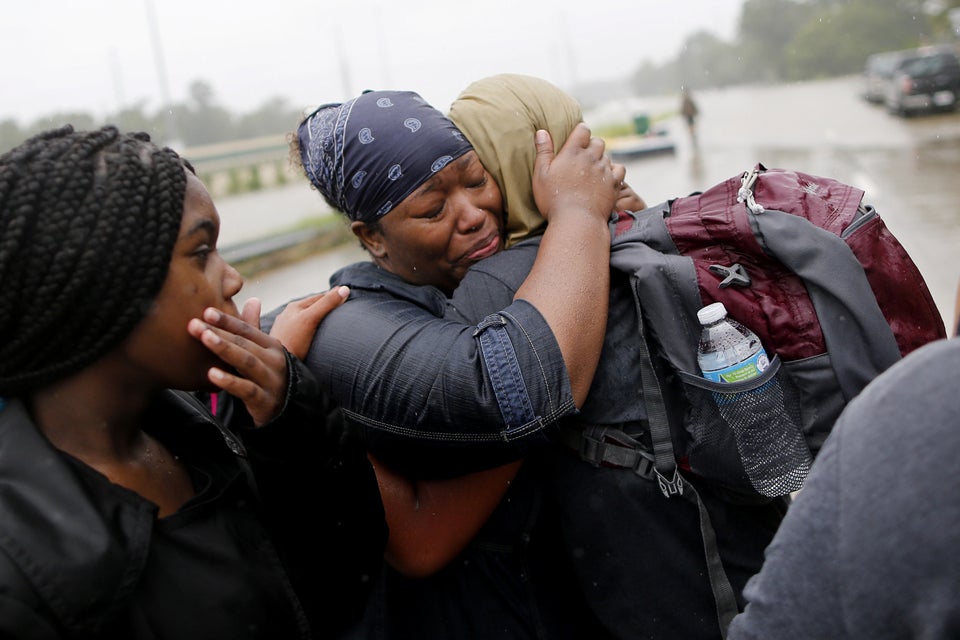 Catastrophic Flooding After Harvey
Popular in the Community