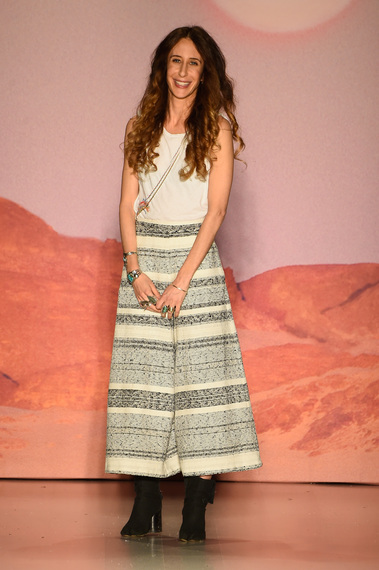 Mara Hoffman's fall 2015 collection was inspired by the motto of embracing the spirit that never breaks and fighting the good fight. The collection included jumpsuits, sweaters, wraps, coats, maxi shirtdresses, and long, fluid dresses that were accented with metallic geometric embellishments, black crepe fabrics and chiffon tufting appliqués.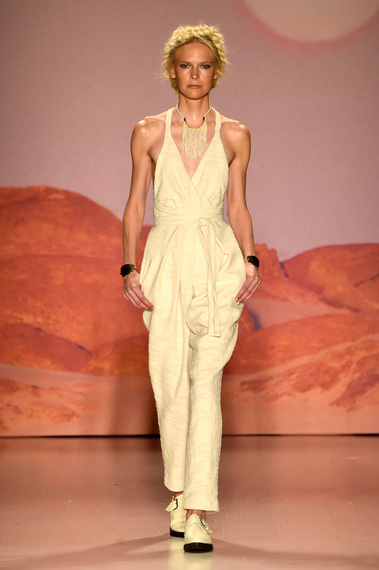 What was the theme for your fall/winter 2015 collection?
The collection was inspired by Luke Skywalker and the wild men, a group of eastern Europeans who have the ceremonial tradition of dressing like animals.
What were the materials and hues used in your fall/winter 2015 collection?
I wanted to stick to a neutral palette as a base and then build off of that, so you will see a lot of camels and neutral colors, as well as black and white hues mixed with colors.
Do you have any day-to-night looks in your fall 2015 collection?
I think that some of the embroidered striped dresses would be great day-to-night looks.
What are your essential pieces for this current spring season?

I am wearing a lot of layers worn with tights, and I also like transitional pieces for this spring season.
What's next for your brand?
For me, it is focusing on the categories that we already have and focusing on mastering the work that I am doing.
Photo Credit: Benjamin Lozovsky/BFAnyc.com