"Matilda" star Mara Wilson's "breakup" with Hollywood was a mutual one.
"It was sort of a slow realization," the 26-year-old told HuffPost Live's Caitlyn Becker Monday (Dec. 2) about her transition away from Hollywood after reaching child stardom. "I think it was the realization that I didn't have to do it anymore. It felt like a constant in my life for a very long time ... but I was never really that crazy about it after 'Matilda,' I would say."
"After that, I wasn't as passionate about it anymore," she continued. "And people grow out of things. That's something people don't really understand."
Wilson got her start in the 1993 family flick "Mrs. Doubtfire" and then moved onto roles in "Melrose Place," "Miracle On 34th Street," "Matilda" and "Batman Beyond." But, by the time she was a teenager, she was done.
"I was 13 and I was awkward, and I was gawky, and I was not a very cute kid anymore," she added. "So, Hollywood didn't really want me at that point, and I was kind of over it, too. So, after a while, it feels like a mutual breakup. That's the way that I'd describe it."
Wilson has previously spoken out about child stars and how the fame game can change people.
Back in May -- in the midst of Lindsay Lohan's legal issues and Amanda Bynes' breakdown -- she penned a blog post on Cracked about why child stars go crazy. She cited reasons like lack of parental guidance, exploitation and the fleeting nature of celebrity.
"It's basically a real-life version of 'Logan's Run.' A child actor who is no longer cute is no longer monetarily viable and is discarded. He or she is then replaced by someone younger and cuter, and fan bases accordingly forget that the previous object of affection ever existed," Wilson wrote.
"Most of you reading this felt pretty disgusting and useless while you were going through puberty. But imagine that people you once relied on and trusted -- as well as millions of people you'd never met, who had previously liked you -- had told you then, 'Yeah, it's true. You are exactly as ugly and worthless as you feel.'"
Although she is no longer basking in the limelight, Wilson continues to share her life and insights with fans on her blog, Mara Wilson Writes Stuff.
Before You Go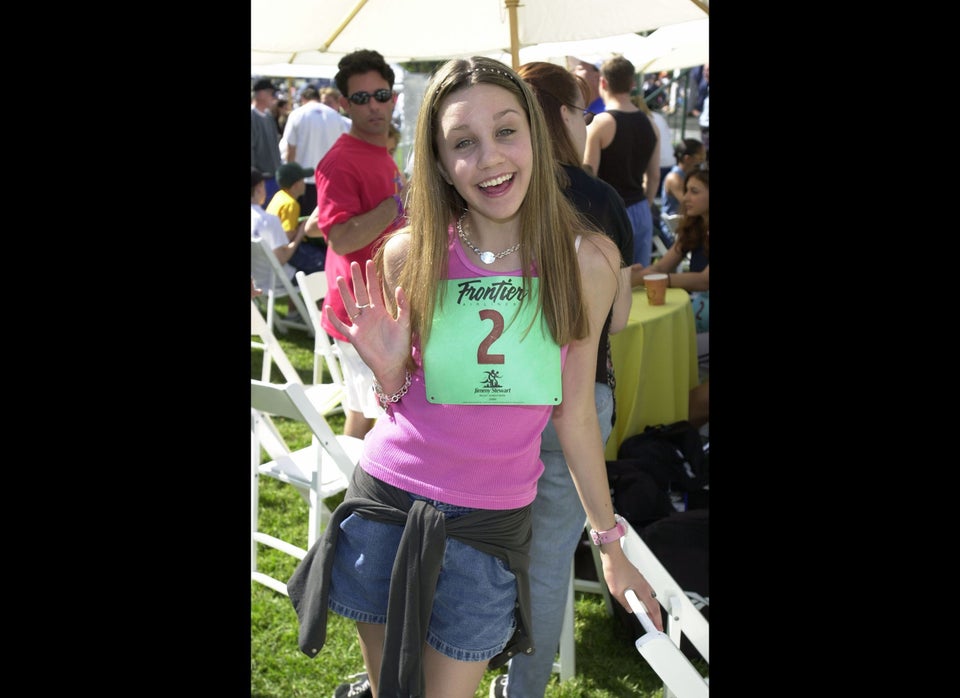 Child Stars: From Mild To Wild
Popular in the Community