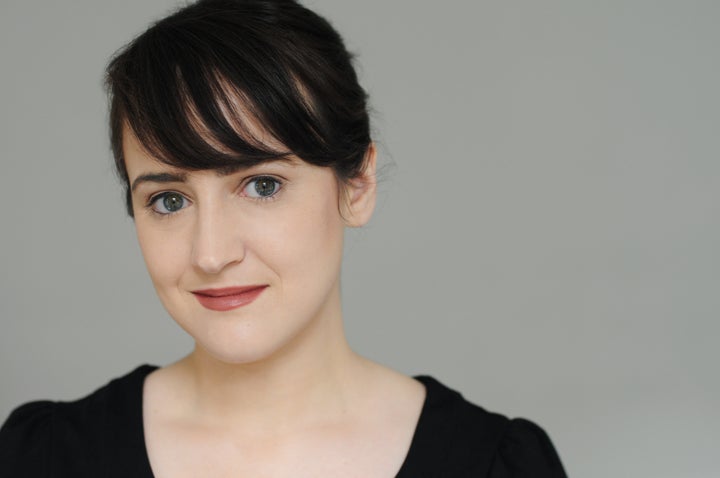 If you were a kid in the '90s or early 2000s, chances are you'd recognize a young Mara Wilson.
Whether she was captivating audiences as the brave bookworm who moved objects with her mind in "Matilda" or charming families during the holiday season with her role in the "Miracle on 34th Street" remake or making people laugh alongside Robin Williams in "Mrs. Doubtfire," the actress spent much of her childhood playing on-screen characters that bring about a sense of nostalgia today.
The Huffington Post spoke with Wilson about her memoir and what it's like to look back on a childhood that meant so much to so many strangers' childhoods. Wilson talked about her life as a writer, why she dedicated the book to her mother and why she thinks Matilda is "definitely" a feminist.
Why write a book about your childhood experiences?
I kind of always wanted to write a book about my life. I wanted to explain the things that happened in between the IMDb entries. "Matilda" was such a cult hit so there were a lot of people who were like, "What happened to her? Where did she go?" I felt compelled to and wanted to explain what had happened to me.
But for a long time I was writing other things. I was writing plays, screenplays. I was writing a web series. I was writing not one, but two young adult novels. I was just happy writing, so I was seeing what garnered the most interest. And then I wrote that piece about why so many child actors go off the rails [for Cracked], and it went over incredibly well. That's when people started saying to me, "Maybe you should write about your life first before you write about anything else. Maybe you should write about child acting and some of the things you went through." That's when I started actually getting publishers interested, and I thought, "OK, maybe that's what I'm going to do first."
When you started writing your memoir, did you find it more difficult than you initially thought?
Some things were easier to write. The ones that were basically stories ― you know, beginning, middle, end ― those were easy for me to write because I feel like storytelling comes naturally to me.
There were also things that I hadn't really thought about or talked about before. Writing about OCD was very hard for me, because I kind of looked at myself from the outside in for the first time.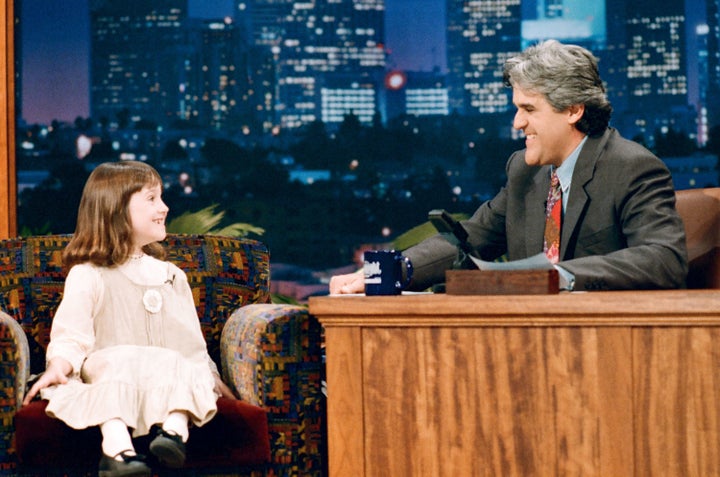 I'm familiar with your work with Project UROK, a nonprofit organization dedicated to helping teens with mental illnesses. Did you know from the beginning you wanted mental health to be a major focus of your book?
Absolutely. I felt like I needed to talk about that. I felt like I've always needed to talk about that. There are a lot of people out there who suffer and don't really know what to do about it, and I didn't want anybody to go through what I had been through. [Editor's note: In the book, Wilson describes her experiences with OCD, anxiety and depression.] I was helped by reading a book, and so I felt that was something that I could kind of pay it forward with.
While reading the book, I find myself thinking, "Wow, me too." Considering our childhood experiences were completely different, I didn't expect that. Were you hoping readers ― even ones who didn't grow up on film sets ― would relate to your stories?
Definitely. The interesting thing that I've found about storytelling ― I'm sure I'm not the first person to say this, I think Toni Morrison or some great writer pointed this out before ― but the more specific you get, the more universal it is, which is odd because my life was obviously not something that was shared by a lot of people. There are a lot of things that I've felt or noticed about myself that are universal, so I wanted both the idea of "this is definitely not normal," and also "this is something that everybody goes through that nobody talks about."
In the book, you mentioned initially being hesitant about calling yourself a feminist, which is a label you've since embraced. Was there any sort of "a-ha moment" that sparked this?
I feel like it was sort of a slow build up over the years. Even 10 years ago, not many people were calling themselves feminists. It wasn't as cool to be a feminist as it is now. Calling myself one, it felt like this powerful thing. It felt like I was being outspoken. Of course now, everyone calls themselves a feminist, which I think is awesome. It's definitely a title I still embrace.
Looking back, I think Matilda was probably the first feminist character I ever saw on screen.
Oh, definitely. And for me as well, which is why I think my mother loved that character so much. I think that the fact that Matilda is such a cult character shows that we were really starved for these awesome feminist characters.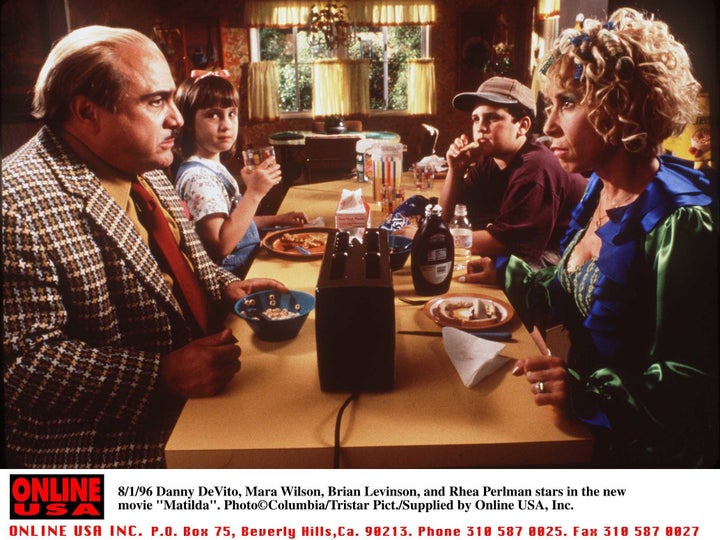 Do you think Hollywood has made progress when it comes to showcasing complex, feminist characters?
I think they're trying. It's odd considering how many women there are in Hollywood, they still don't really know how to create a strong woman [character]. And a lot of the times [Hollywood] doesn't seem to understand that you can make a strong woman who still has faults. You can make a strong woman who's still afraid sometimes. She kind of has to be perfect or...
Yeah. It feels like so many writers don't really take the time to consider what a woman's life would really be like. I think that we are making progress, but there also has definitely been backlash. It's good that intersectionality is now getting more attention, but I do think you have to fight that backlash, which is hard.
"I've sort of seen that there's this variety, that there are a bunch of different ways that you can be a woman."
In your book, you write about what you call the "Matilda-Whore Complex."
[Laughs] Yeah, that's a thing.
And you wrote about tuning into your sexuality. It's tough for women because when they embrace their sexuality, they're labeled a slut. When they don't, they're labeled a prude. I feel like you experienced this on a different level because of the roles you played. How did you learn to embrace your sexuality on your own terms?
It took a while. It's something I'm never going to be especially public about. I think it's definitely been hard because people have this image of me as a child. I've had people try to flirt with me by saying, "Oh my god. I had a crush on you when you were a kid" and I'm like, "Well, that's actually a little creepy. That doesn't make me want to go out for coffee with you."
Most adults have some kind of sex life, some kind of romantic life. I do see that struggle in a lot of young girls. People are very much prying into their lives. And I think that a lot of young women feel compelled to become more sexual because they think that's what it is to be an adult.
"I've had people try to flirt with me by saying, "Oh my god. I had a crush on you when you were a kid" and I'm like, "Well, that's actually a little creepy. That doesn't make me want to go out for coffee with you.""
But I've also known a lot of people who have expressed their sexuality in other ways. There are people who aren't very sexual. There's my best friend from college who does burlesque. I've seen that there are a bunch of different ways that you can be a woman and that has resonated with me. Unless you're hurting somebody, there really isn't a wrong way [to express your sexuality].
Your mother is a huge part of your book. You share that she died when you were 8 years old, and that she kept you grounded as you starred in movies. What was it like dedicating your book to her?
I didn't realize what a tribute to my mother the book was until I was about three-quarters of the way through writing it. I noticed all the things I was writing about my mom, the way that I wrote her into so many of these essays. I really tried my best to capture her essence, and eventually I had to be like, "Wait a minute. This is kind of who this is for, isn't it? This is for her memory."
My mother always encouraged my writing. She was a wonderful writer herself, so it felt very natural to dedicate it to her memory because it was like this is helping her live again.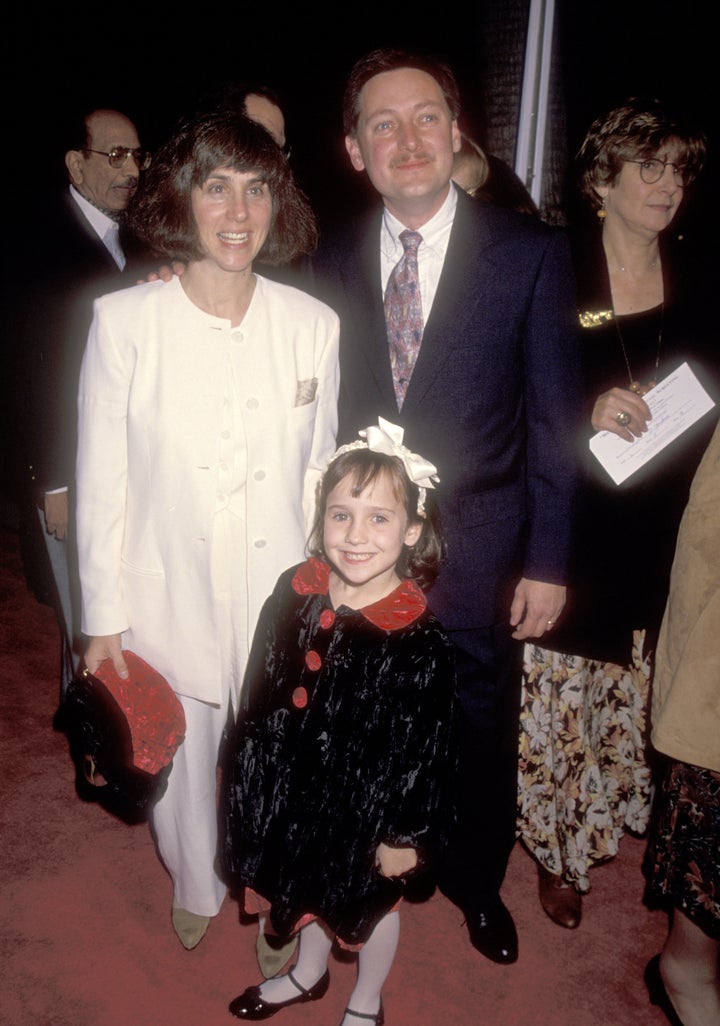 Who are other women you look up, both as a writer and an actress?
I was lucky. I worked with so many wonderful women. Rhea Perlman [who played my mom in "Matilda"] was great. Pam Ferris, who played the Trunchbull in "Matilda," is one of the most kindhearted people you will ever meet. She's the loveliest person. She'll show you pictures of her rescue dog.
I loved when you mentioned that in the book, because as a kid, I thought she was terrifying.
She's so great. She had so much fun playing those parts when in real life she's very gentle and soft-spoken, and she's funny and warm. She's the warmest person I've ever met. She's really wonderful.
My studio teachers and nannies that I had on "Thomas [and the Magic Railroad]" and people like that, they changed my life. After my mother died, I had this Greek chorus of women in and out of my life taking care of me, eventually including my stepmother.
I look back on my life and I think of all of the ways that they changed me. I think of Embeth [Davidtz, Miss Honey in "Matilda"] being like a big sister to me, and Pam Ferris being so kind, and Rhea being so funny and so warm and loving and accepting. I feel very lucky to have had that.
This interview has been edited and condensed for clarity.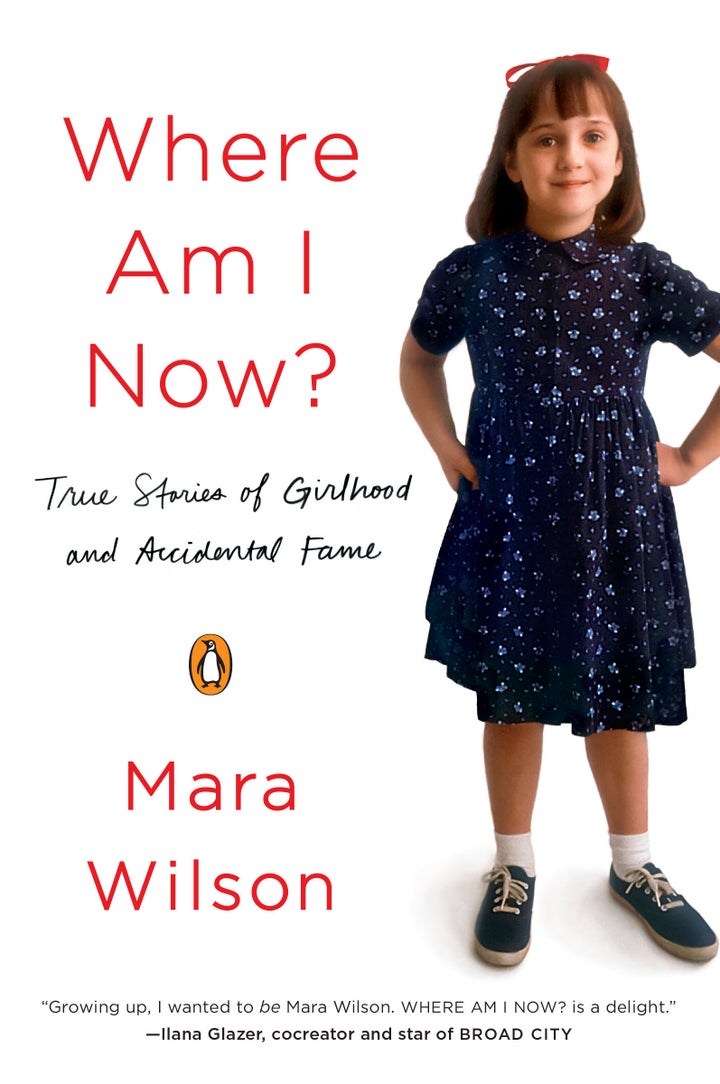 Related
Before You Go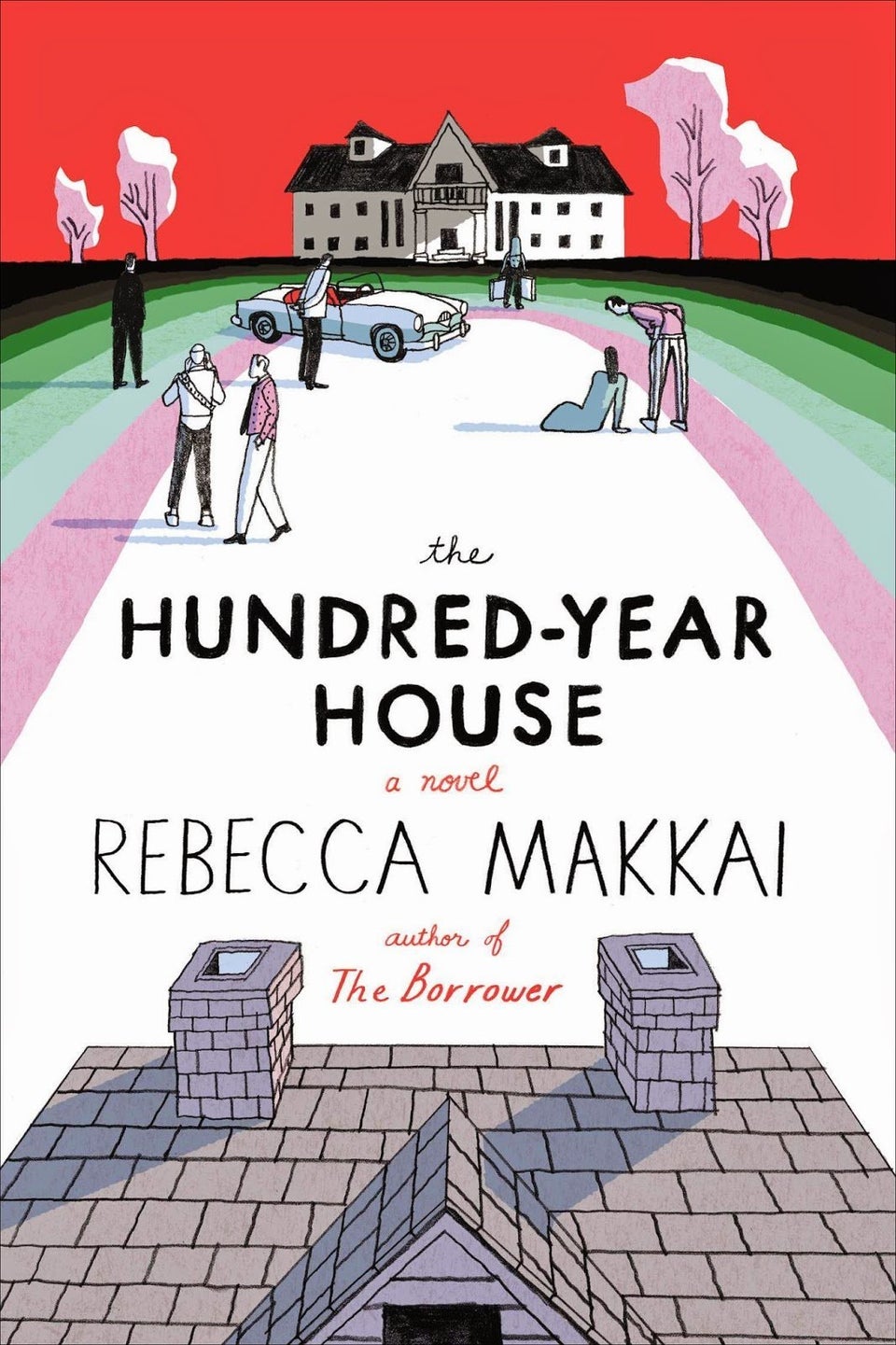 8 Books By Women You Should Definitely Read
Popular in the Community