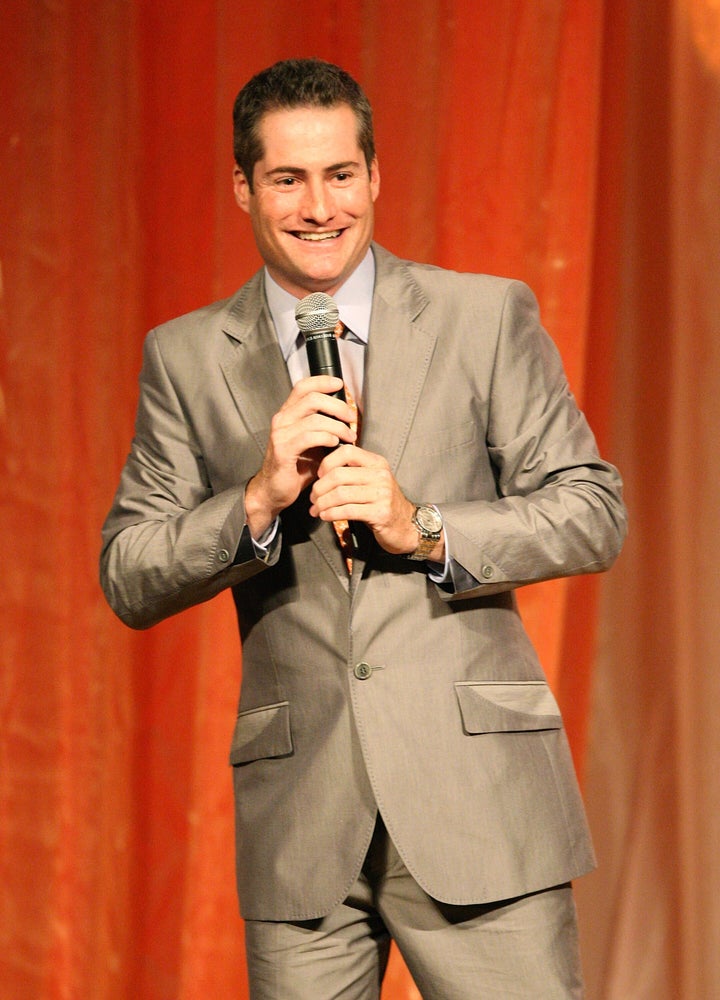 In 1987, at the age of 16, I had some trouble taking a deep breath, my joints ached and I was getting frequent headaches. Luckily, a family friend and doctor suggested that I go see a pediatric rheumatologist at Columbia Presbyterian in New York City. After many scans, blood tests and the normal poking and prodding that comes with finding a needle in a haystack, I had a diagnosis.
My parents spoke to the doctor and then to me, and they simply said, "You have lupus." I had never heard the word and didn't know anything about what that meant to the rest of my life. I remember learning that it was not fatal, but that there was no cure. I was told that there were pills I would have to take that should start to make me feel better, but that those same pills had some side effects that might not be so pleasant. And so, the next day, I started taking a variety of immune suppressants and anti-inflammatory drugs, including the steroid Prednisone. That's the word most of us lupus patients grow to dread; Prednisone can be a lifesaver, as it was and still is in my case, but it also takes a brutal toll on the human body, and living with lupus can be a constant balancing act between the pros and cons of such drugs.
I am lucky. My lupus was diagnosed early and treated very aggressively, and despite losing over 15% of my lung capacity, the disease has not progressed in any significant way. I do have daily struggles with several bi-products of the disease: I have what's called the lupus anti-coagulant which keeps me in need of blood thinning drugs to avoid a possible heart attack or stroke; I have other vascular issues which manifest in a variety of ways and generally random, and usually inconvenient, times. But again, I am lucky. I have a team of doctors led by one of the best lupus doctors in the country, and I have insurance that helps manage the costs of the disease.
Eleven years ago, my doctor, Daniel J. Wallace M.D., asked me to help start a lupus organization in Los Angeles to raise money for research. Given my background in special events and production, he assumed I would be a good fit. We started Lupus LA with an event that raised just over $75,000 and we never looked back. This year we are poised to raise over $1.5 million for lupus research and for the full slate of patient services programs that we now provide. Lupus LA is in the forefront of raising lupus awareness by harnessing the power of Hollywood to help spread the word about a disease that affects almost 2 million people in the United States but that most Americans know little about.
If you had asked me about running a 5K a year ago, I would have laughed; given my limited lung capacity, any kind of extended cardiovascular exercise is extremely difficult. I have trouble maintaining any kind of pace and the idea of not being able to run the full race made it extremely unappealing to me. That was before I watched as many of my fellow lupus patients not only ran the 5K last year but many also ran the LA Marathon--and they finished! I was completely inspired by their ability to take on that challenge and complete it. One of our board members actually walked most of the marathon and finished in just under 8 hours. If she could do that, then I had no excuse not to enter the 5K, so I did just that.
What's been amazing about this experience is the support I've received from my friends and family and most importantly from my 5K teammate, my wife Laurie. Together we will honor those who have supported this cause since the day I was diagnosed 23 years ago, by finishing the 5K with vigor and excitement. I only hope that the new drugs on the horizon, the incredible effort that our lupus researchers are making, and the unwavering commitment the lupus community has toward finding a cure will make this race irrelevant in the future and that I can simply run for fun.
Popular in the Community