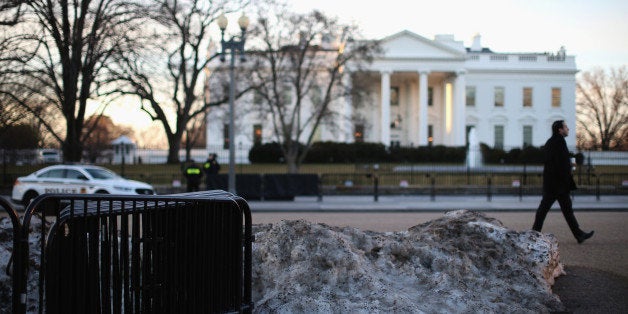 NEW YORK -- Marc Ambinder did something Friday that's quite rare among journalists: He admitted to being wrong.
"I have no excuse other than that I was basing my opinion on the facts that other news outlets had reported," Ambinder wrote Friday for The Week, where he's a contributing editor. "Because I've long admired the Secret Service, I went off the deep end when I read about the latest incident. I should have slowed down and waited until we knew more."
The Washington Post reported on March 11 that two Secret Service agents, possibly drunk, had crashed into White House barricades and interrupted an investigation of a suspicious package. Several media outlets confirmed that account, which only seemed to grow more chaotic the next day when the Post reported that the pair appeared to have driven over the suspicious package itself. But a less dramatic picture began to surface in the days that followed.
On Tuesday, a source who watched surveillance video of the incident told The Huffington Post that the agents' car was moving at only 1 to 2 mph and appeared to deliberately nudge a traffic barrel in order to pass through the White House complex. Secret Service Director Joseph Clancy confirmed the source's account Thursday, telling lawmakers there was "no crash" evident in the video. At this point, there is also no evidence the agents were drunk.
Ambinder wrote Friday that Politico Magazine stands by his original piece "and doesn't think an apology is necessary -- but I think I was wrong."
In an email to HuffPost, Ambinder referred questions about why the follow-up didn't run in Politico Magazine to that publication's editors.
Politico Magazine editor Garrett Graff told HuffPost he could not discuss conversations with individual writers. In an email, Graff pointed out that Ambinder's original story for Politico now includes a clarification noting that subsequent accounts described the incident as being "milder" than originally reported.
While the available surveillance video appears to show there was no "crash," lawmakers weren't pleased to learn this week that footage from other angles was taped over after 72 hours, per protocol.
And there are still unanswered questions around the incident, including how, if at all, the agents disrupted the group of technicians investigating a suspicious package left outside The White House. Clancy has referred the investigation to the Department of Homeland Security's Office of the Inspector General.
Related
Popular in the Community