The storm has taken at least 13 lives and left residents with no access to water, power or roads.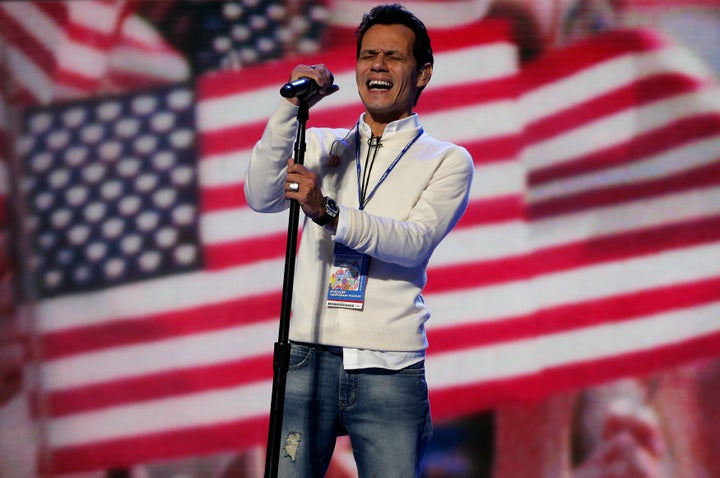 Yet, President Donald Trump did not tweet about Puerto Rico once over the weekend. Instead he tweeted about sports a total of 17 times between Saturday and Monday morning due to backlash he received for harshly criticizing NFL players who kneel or sit during the national anthem in as a way to protest racial injustice.
This spurred Marc Anthony, one the island's most notable celebrities, to call the president out.  
On Monday, the salsa singer blasted Trump on Twitter.
"Mr. President shut the fuck up about NFL," he wrote. "Do something about our people in need in #PuertoRico. We are American citizens too."
Trump approved an emergency declaration for Puerto Rico on Sept. 17, after the territory sustained over $1 billion in damages from Hurricane Irma. He acknowledged that Puerto Rico "was absolutely obliterated" by Maria last week, and said he would visit the territory, though he did not say when.
Since Maria hit Puerto Rico last week, many Boricua stars have given emotional pleas online, asking for aid, including Anthony:
If you'd like to help with Hurricane Maria relief, click here.