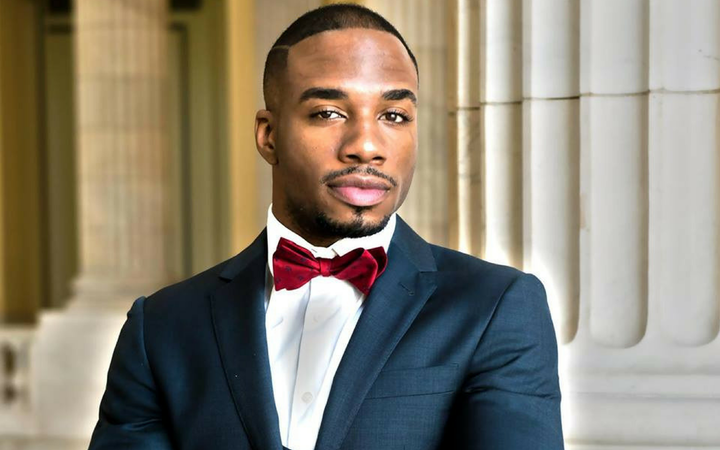 Marc Banks is the Public Relations Specialist for the Congressional Black Caucus Foundation, Inc. (CBCF) and the founder and CEO of Bankable PR Management & Services in Washington, D.C.
A native of Atlanta, Georgia, Banks is a graduate of Northern Kentucky University, where he received his Bachelors of Art degree in Public Relations with a minor in Organizational Leadership. In a field dominated predominately by females, Banks believes that men need more exposure to the field of public relations as a career option. "I want to acknowledge that there are more women in the field of public relations, however, more men are at the C-suite level in the field and that is problematic," says Banks. "I think men have a misconception about what the profession entails. Somewhere along the lines, PR became a career path for only women. Like any profession, it is gender-neutral. I think the field of PR might need a rebranding campaign to educate men on how fulfilling the work can be."
Banks is resolute and steadfast to get the best out of life both personally and professionally. He has not allowed life's ups and downs to discourage him to succeed and do his best.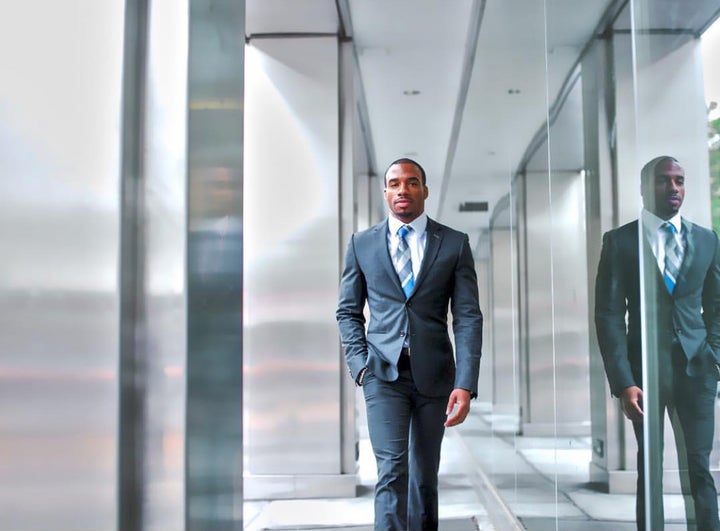 "I'm of the mindset that no matter where you come from, with determination, persistence and hard work you can achieve your dreams," he said. "I was born into an ill-conceived environment, but I overcame hardship. First, by believing that I deserved more than what life had handed me and second, by continually pushing myself past what I thought I could do."
Gwendolyn Quinn: Where were you raised? Tell us about that experience?
Marc Banks: I was born in Atlanta; however, I spent my formative years in Cincinnati, Ohio. Cincinnati was a challenging place for me, however, I made the best of it. Living in Cincinnati is a chapter in my life that helped me realize how important it is to continually explore the world around you.
GQ: When did you become interested in publicity/public relations?
MB: I was in my sophomore or junior year of high school and the school had us take a comprehensive questionnaire that asked what would help us determine careers that might be best for us. After answering what felt like more than 100 questions, I came to a box that had a bunch of related careers and at the top of the list was public relations. At the time, I didn't have a full understanding of public relations but I was intrigued because it was closely related to journalism, which is what I initially studied in college.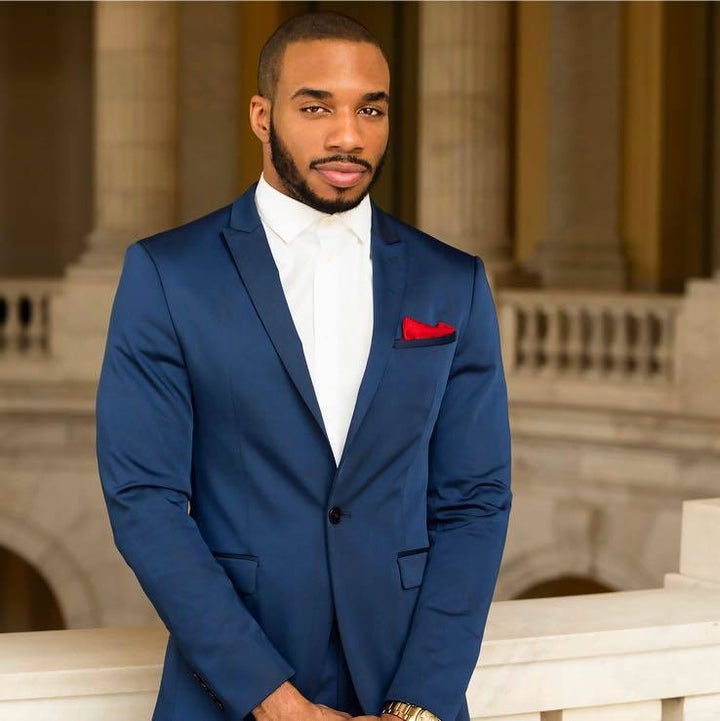 GQ: What do you love about publicity/public relations?
MB: It's extremely gratifying to see the campaigns and brands you build grow and take on a life of their own. One of the many hats I wear is brand architect and it's a never-ending challenge to develop partnerships that will yield fruitful results for my clients. PR is fast-paced, competitive and constantly changing. It's a career path that keeps me on my toes and the people I meet and work with are always interesting, to say the least.
GQ: Tell us about your position as the public relations specialist for the Congressional Black Caucus Foundation, Inc. (CBCF)? How long have you been there?
MB: I've been with the Congressional Black Caucus Foundation for more than three years and there is never a dull moment. In my position, I work across departments to ensure each one has the marketing and communications support they need to be successful. I also craft compelling campaigns to improve brand awareness and inform the public of the Congressional Black Caucus Foundation's endeavors.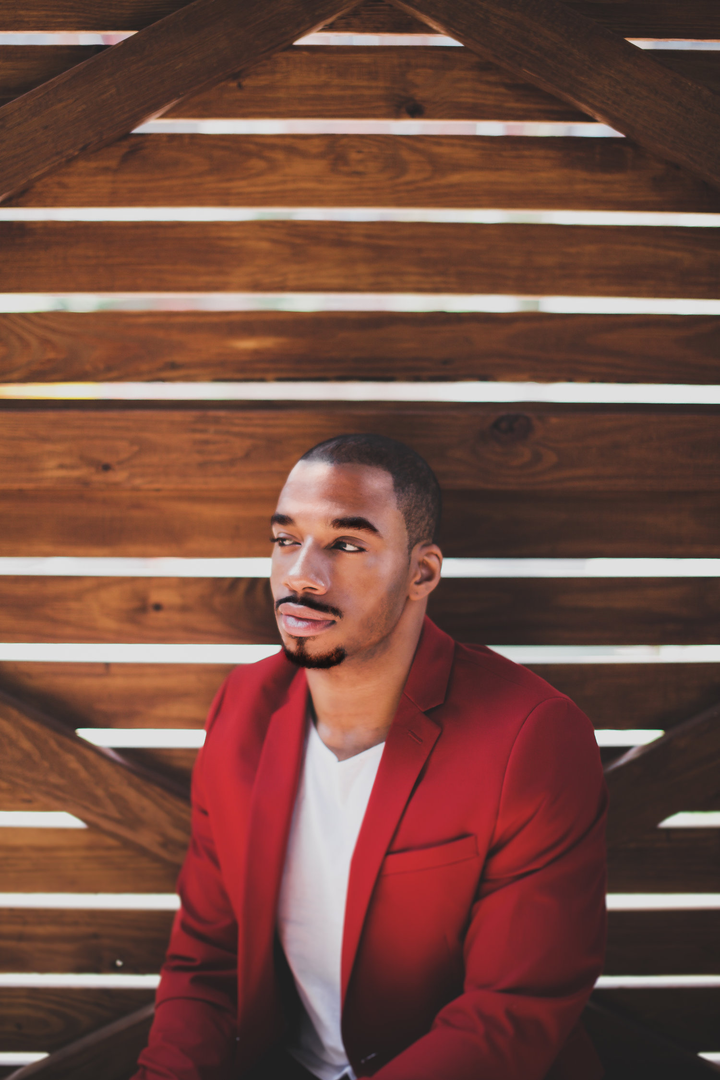 GQ: What is the purpose of The Congressional Black Caucus Foundation?
MB: The Congressional Black Caucus Foundation creates opportunities and programs that enhances and advances the global black community. From the Congressional Black Caucus Foundation's Center for Policy Analysis and Research to its Leadership Institute, the Congressional Black Caucus Foundation develops leaders, informs policies, and educates the public on critical issues that are of the utmost importance.
GQ: As a public relations specialist, please describe your day-to-day duties and responsibilities at the Congressional Black Caucus Foundation.
MB: My day-to-day duties change at the drop of a dime. Everything from monitoring public attitudes toward budding trends and crises to drafting statements, press releases and building relationships with journalists, and influencers are all in my wheelhouse.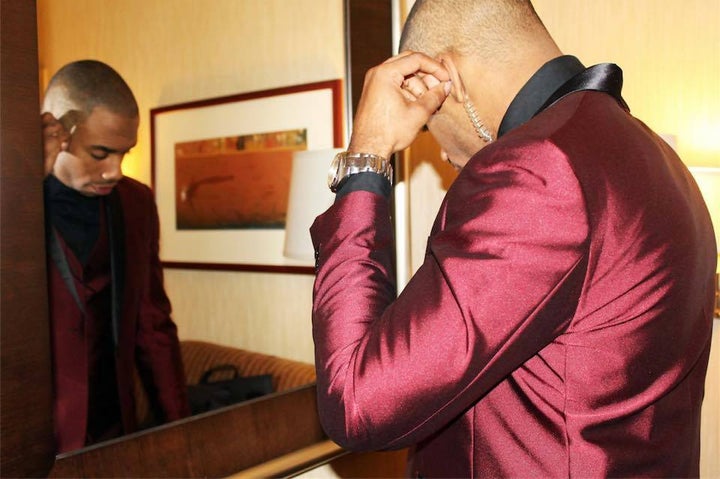 GQ: Tell us about a few of the successful PR campaigns you implemented at The Congressional Black Caucus Foundation?
MB: In 2015, I implemented a forty-five-day countdown to the 45th Annual Legislative Conference, commonly referred to as Congressional Black Caucus Week, through an aggressive campaign that highlighted various aspects of the conference. It created a sense of nostalgia for attendees while also building anticipation. That year we saw a bump in attendance.
Another successful campaign I implemented was the Congressional Black Caucus Foundation's #GivingTuesday campaign in 2015. The campaign tagline was #GiveUsA5 and it focused on making the threshold for giving low so that anybody and everybody could give. That year we surpassed our goal and I was proud to say that people loved the campaign.
GQ: What are some of the most challenging aspects of your position with the Congressional Black Caucus Foundation?
MB: As we live in a 24-hour news cycle, it becomes difficult to find inventive ways to break through all the noise. The climate we're currently in as a country makes it problematic for organizations to shift the focus on matters of substance.
GQ: In your opinion, tell us the difference between publicity/public relations and social media marketing?
At the core of public relations is relationship management focused on ensuring your client is seen in a favorable and authentic light. It's targeted and concentrates on the long-term results.
With social media marketing, you're casting a wider net and your target becomes any and everybody who will click, like and share to amplify your event, message, or campaign.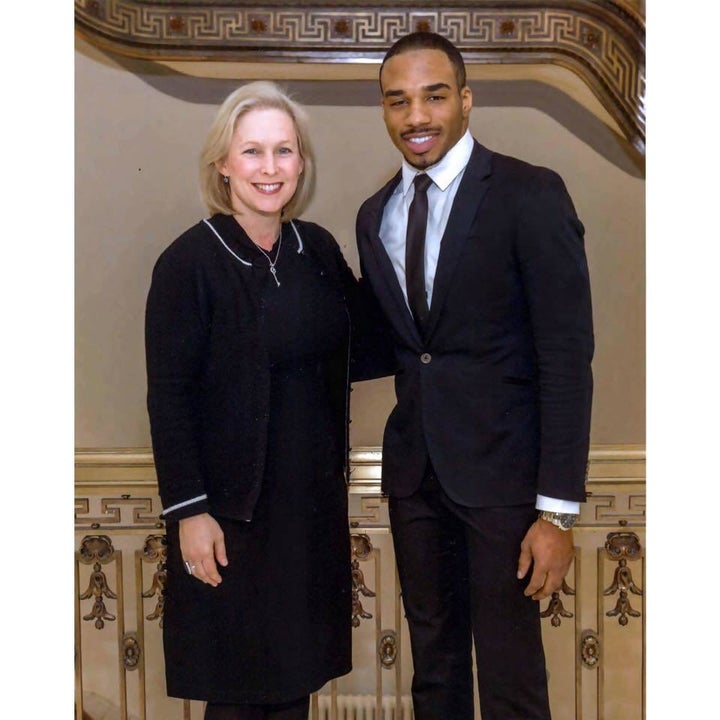 GQ: Before working with the Congressional Black Caucus Foundation, what other positions did you have in PR, communications or marketing?
MB: Before working with the Congressional Black Caucus Foundation, I was in the press office of Senator Gillibrand of New York. Immediately before that, I was a part of the marketing and communications team at the Scripps Howard Center for Civic Engagement, while also consulting with different brands and organizations.
GQ: Tell us about your experience working in the press office for Senator Gillibrand.
MB: It was an eye-opening experience for me. The implementation of strategic political communications is vastly different from anything I've ever done, yet thought-provoking and stimulating. Each day brought new challenges that seemed monumental, however, I worked with a team of skilled communicators that could pivot at a moment's notice.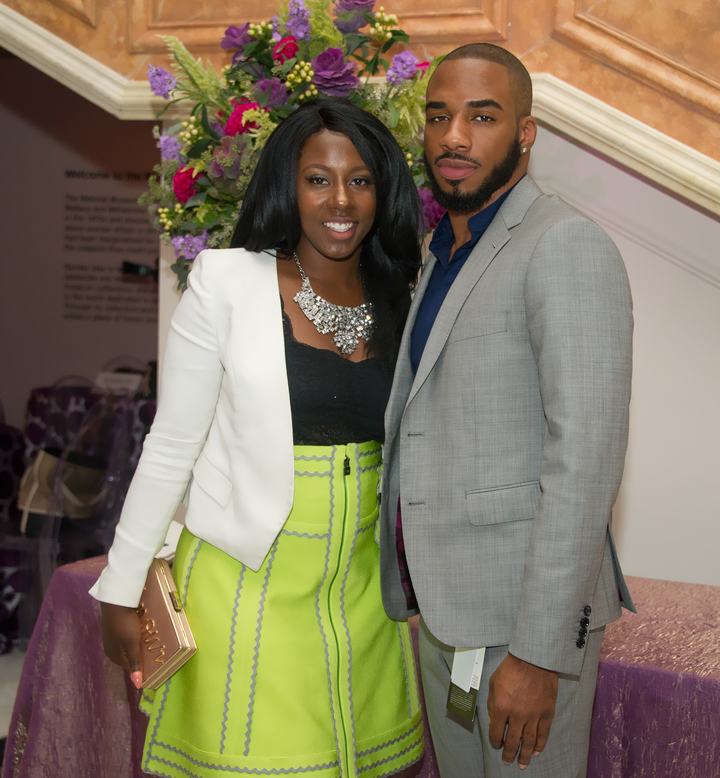 GQ: As a freelance public relations practitioner, you have worked with various entertainment, corporate entities, and brands, as well as non-profits. Tell us about some of projects?
MB: One of my first and favorite projects I worked on was BET's "Sunday Best." I was brought on by Neily Dickerson, who I look up to as an industry titan. Seeing behind-the-scenes of how a major TV production is managed incited my love for producing and production.
One of my most impactful clients was Radio One media personality, Ms. Ebony J. I worked with her to build her public persona and expand her reach across the Midwest. Her passion for radio and determination to achieve greatness inspired me to truly go above and beyond each day.
Starting in 2016, I was blessed to work alongside One/35 Agency to execute several activations for TV networks and Oscar award-winning films. I helped pull together events, media, and attendees for everything from Lee Daniel's hit show "STAR" to the Oscar award-winning film, "Moonlight."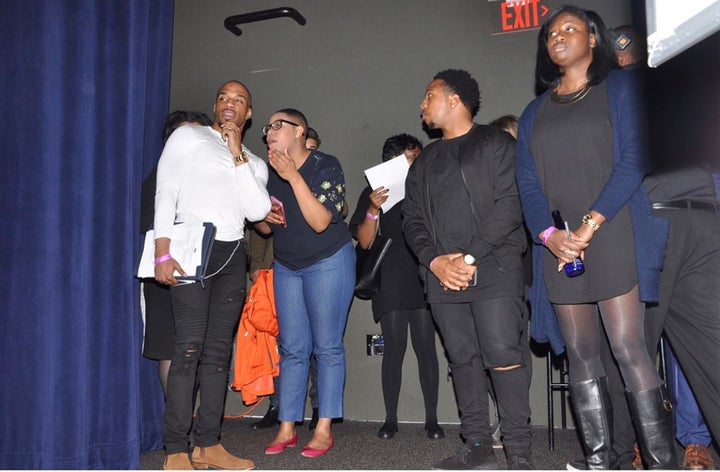 GQ: As a freelancer, what are some of the successful projects you've helped develop and implement?
MB: One of the most successful projects was the premiere for Fox's TV show, "Shot's Fired" at the Newseum. The line to get into the event was around the corner and the cast [Sanna Lathan, Stephan James, Mack Wilds, Richard Dreyfuss] showed up, along with some political heavy hitters [Symone D. Sanders, Angela Rye, and April Ryan].
Another successful project that I was contracted to work on was the premiere of the Oscar Award-winning Film, "Moonlight." It was one of the first movies to be shown at the National Museum of African American History and Culture and at the time we didn't know it would achieve the success it did, however, that night was truly magical.
GQ: What was your first publicity, public relations, or communications position or project?
MB: My first client was NorseCodeRadio.com. It is a radio station that I believe is still around today on Northern Kentucky University's campus. I was instrumental in helping them create new ways to increase listenership, as well as securing local talent for interviews or performances.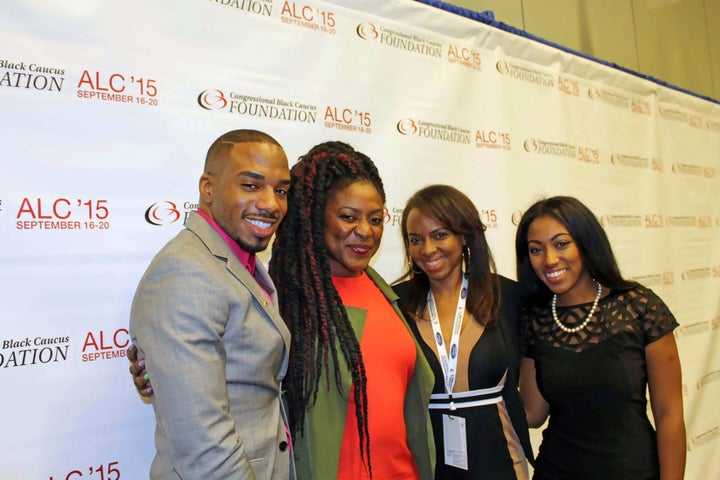 GQ: What advice do you have for young people who would like to pursue a career in publicity and public relations?
MB: Focus on building a portfolio of work that you can confidently speak about when applying for jobs. This is truly a relationship-oriented industry so it's important to make sure that you maintain genuine relationships that will be mutually beneficial. Additionally, it's essential that students be willing to do the work necessary to showcase their skill set. People won't give you more work until they are confident you can manage the smaller task.
GQ: Tell me about volunteerism and community work?
MB: I'm currently in the process of becoming a mentor with Capitol Partners for Education. It is one of the most meaningful ways to get involved in the Washington, D.C. community. Through the program, I would help mentor and guide young men in high school to college. I think about all the people who have impacted my life in one way or another, and it's only fair that I do that for somebody else.
GQ: What are some of your favorite travel destinations and why?
MB: Zaragoza, Spain is a beautiful and charming city that has a river, named Ebro, running through the middle of it. I've yet to see a city that is as scenic and not over saturated with tourist. There are cobblestone streets and boutique stores that look as though they've been plucked out of a piece of art. I'm counting down the days until I spend more time there.
I'm also in love with Los Angeles. When you think of public relations, two cities come to mind, New York, and L.A. I'm more L.A. than I am New York. I imagine myself relocating to Los Angeles at some point in my life.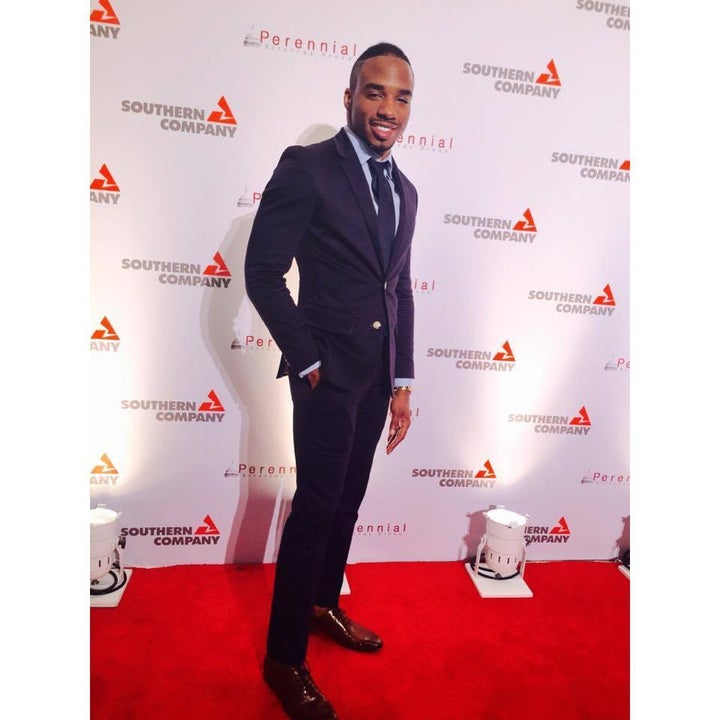 GQ: Where do you see yourself in the next five years?
MB: Possibly in L.A., of course doing freelance PR or possibly in a producing role.
GQ: What do you like to do in your spare time?
MB: In my spare time, I enjoy exploring new places and learning. I never want to feel like I know everything or can't learn anymore. I also enjoy discovering new music artists, traveling and reading,
GQ: What was the most important and profound lessons you learned from your parents?
MB: My grandmother raised me and she taught me that there is honor, dignity, and respect in serving. I watch my grandmother serve so many people, they treat her like royalty. I'm often left in awe.
GQ: Who are your mentor(s) and what are some of the most valuable lessons you have learned from them?
MB: Shrita Hernandez, former Vice President of Marketing and Communications at the Congressional Black Caucus Foundation showed me how to up my professionalism and approach projects from every angle.
Neily Dickerson, who is the founder of ND Co; she taught me to think quickly on my feet and how to pay attention to the details [everything shows up on TV].
GQ: What is the best advice (professional or personal), you have received and from who?
The best professional advice I received was to "manage expectations." It came from my former boss, Shrita Hernandez.
GQ: What is your favorite Bible scripture, quote or catch phrase?
MB: Jude 1:24 (KJV) "Now unto him that is able to keep you from falling, and to present you faultless before the presence of his glory with exceeding joy."
GQ: What keeps you spiritually centered and grounded?
MB: My grandmother has always instilled in me that no matter how high you go, keep your feet on stable ground.
MB: People and nature inspire me. When you take away technology and unplug, this is all we're left with, and I'm inspired by the beauty of both.
GQ: What are some of your pop culture's must haves (music, film, television?)
MB: Anything Shonda Rhymes is behind, I'm there. TGIT. "How to Get Away with Murder" and "Scandal."
GQ: What is your dream project?
MB: I've been working behind the camera on various projects and campaigns as of late. I've been bitten by the producing bug. I would love to produce a major awards show [Emmys, Oscars, American Music Awards, BET Awards, etc.].
MB: I'm looking forward to 2018. I have a few projects on the horizon that I can't wait to dive into. Unfortunately, I can't speak about them in detail but stay tuned.
Gwendolyn Quinn is an award-winning media strategist and consultant with a career spanning more than 25 years. She is a contributor with NBCNews.com/NBCBLK.com, BlackEnterprise.com, HuffPost, and EURWEB.com, among others. Quinn is also a contributor to Souls Revealed and Handle Your Entertainment Business.
Antonice Jackson is the President of the National Black Public Relations Society's Washington, D.C. Chapter. She partnered with Gwendolyn Quinn to produce "The Top African American PR Millennials for 2017" series. Jackson is also a contributor with AllHipHop.com.
Related
Popular in the Community