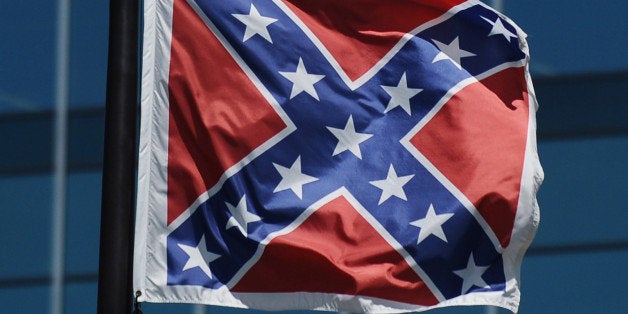 Marc Benioff, who led the business world's boycott of Indiana over legislation that would have enabled LGBT discrimination, tweeted his support for the removal of the Confederate flag at South Carolina's Capitol building on Saturday.
Benioff, the CEO of the large cloud computing company Salesforce, was following in the footsteps of erstwhile presidential contender Mitt Romney, who called for the flag's removal earlier on Saturday. The flag, long criticized as a symbol of white supremacy, has once again become a flash point after Wednesday's racially motivated massacre at a Charleston church.
Benioff was the first CEO to speak out against Indiana's "religious freedom" law, which many interpreted as legalizing discrimination against gay, lesbian, bisexual and transgender people. After he announced that his company would avoid the state altogether as a result, several other large corporations expressed their disapproval with the law. Pressure mounted on Indiana Governor Mike Pence, and he signed a revised version of the law that banned businesses from denying services to someone on the basis of their sexual orientation and gender identity.
Related